Natural Home Remedies to Fight Colds and Flu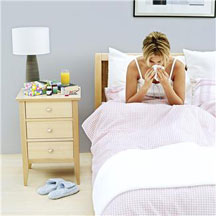 Flu Vaccine Alternatives
Prepare now before it hits your home
Cold and Flu Stats
Problems with decongestants
Problems with cough suppressants
Problems with antiviral medication
Problems with flu vaccines
Problems with antibiotics
Herbs to use before cold/flu season hits
Herbs to use at the first sign of cold/flu
Herbs for sore throat
Herbs to use if it goes into the lungs
Herbs for intestinal flu
What to do if nothing has worked



According to the Centers for Disease Control, every year in the United States, on average:

5% to 20% of the population gets the flu
More than 200,000 people are hospitalized from flu complications
Approximately 36,000 people die from the flu and pneumonia.

That's just for the U.S. The statistics worldwide are even worse: according to the World Health Organization (WHO), 250,000 to 500,000 people die worldwide each year due to the seasonal flu.
History of the Flu:
Historically, there have been 3 pandemics of influenza A during the 20th century which spread throughout the world:
"Spanish flu," "Asian flu," and "Hong Kong flu"


The "Spanish flu" was the deadliest flu known. In 1918-19, more than 500,000 people died from the Spanish flu in the U.S. and an estimated 50 million people died worldwide. Nearly half of those who died were young, healthy adults. Many died in the first few days of infection and others died of secondary complications. This type of influenza ([A (H1N1)] is still in existence and circulating.
The "Asian flu" was first identified in China in 1957 and spread to the U.S. in 3 month's time. It killed 70,000 people in the U.S. and 2 million people worldwide. This was type [A (H2N2)]
The "Hong Kong flu" began in 1968 in Hong Kong and spread to the U.S. later that year. It caused about 34,000 deaths in the U.S. and 1 million deaths worldwide. This type of influenza [A (H3N2)] still circulates today.
The "Asian flu" and the "Hong Kong flu" were caused by viruses containing a combination of genes from a human influenza virus and an avian influenza virus. The "Spanish flu" appears to have an avian origin.

It is thought that the main reason avian flu spreads to humans is because in the wintertime, the rural Chinese farmers bring their chickens into the house to keep them warm. Close contact with chickens is what appears to cause the mixing of avian flu with human influenza viruses, which combines to form a brand new type of influenza virus to which no one has an immunity. Since no one has an immunity to it, massive numbers of people die.
The Spanish Flu was a type of swine flu. Another swine flu caused an outbreak in 1976, however, only 1 person in the U.S. died. Over 500 cases of Guillain Barre Syndrome were reported and 25 people died due to vaccine complications, so more people died from the vaccine than died from the actual flu. Swine flu is thought to originate from close contact with swine. (Usually people who raise swine, feed them, etc.)
According to conventional medical research:

The flu is caused by several varieties of the influenza virus.

Antibiotics do not work

at all against viruses and may make colds and flus worse.
Decongestants merely relieve symptoms and do not shorten the duration of the flu
Cough supressant medications used for a productive cough (a "wet" cough that produces phlegm), can cause pneumonia due to toxic material retained in the lungs.
According to the information provided by antiviral medication manufacturers, prescription antiviral medications may shorten the duration of the flu by a mere one day only.
The vaccine shortage:
In 2005 we ran into a flu vaccine shortage. The flu vaccine was defective:the virus was alive and not properly weakened. This vaccine gave everyone the flu. What a nightmare! The batch was sent back, and the media was talking about one of the worst flu vaccine shortages ever.
More problems with vaccines
We now see that every year, concerns about the avian flu continue. Yet, the only answer offered is a synthetic antiviral drug called Tamiflu®, which, upon closer examination, is actually derived from herbs.
More information
Antibiotics NEVER work against cold and flu viruses: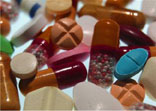 Antibiotics work against bacteria, but they do not work against viruses. Bacteria do not cause colds and flu - VIRUSES cause colds and flu. ANTIBIOTICS ARE 0% EFFECTIVE AGAINST VIRUSES. Medical doctors are well aware of the fact that antibiotics should not be used for a cold or flu. They understand that they should not prescribe them for viral infections, but they prescribe them simply because patients demand them and not because they work. Since colds and flus usually go away in time anyway, people are under the wrong impression that they recovered because of antibiotics. In fact, antibiotics may have delayed their healing. Antibiotics are supposed to be reserved for the very elderly or those who have weakened immune systems such as organ transplant recipients or those undergoing cancer chemotherapy or other immunosuppressive regimens. More about antibiotics.

Vaccines do not completely protect against flu: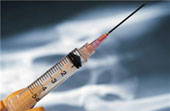 Finally, people are under the impression that the flu vaccine completely protects them from the flu. Each year, the vaccine is an educated guess that contains whichever strains of the virus seem to be the most prevalent. There are hundreds of strains of the flu virus and the virus mutates quickly, so sometimes the vaccine is completely off. Many people have found out the hard way that not only did the flu vaccine NOT protect them from the flu, but the vaccine ITSELF GAVE them the flu. This happens when the vaccine manufacturers fail to weaken the virus sufficiently, and the virus is strong enough to cause an infection. More about vaccines.

Contrary to popular opinion, colds and flus do NOT have to last for seven days.
I've used herbs to get rid of colds and even the flu in as little as one day. Many people take echinacea and goldenseal in powdered capsules and watch their colds and flus last just as long as if they hadn't taken it. This happens because they didn't take my herbs. Instead, thinking they could get a better deal elsewhere, they took cheap, weak and watered down formulas from the drugstores and health food stores. You simply cannot get a strong echinacea formula from a discount store because the fact remains that discount stores cut corners and use lower quality herbs. Lower quality herbs and herbs that are near expiration date are often sold at deep discounts. Taking these herbs is like throwing your money down the drain and they certainly don't do much to prevent or heal the flu, either.

Many people such as Christian scientists, Scientologists, the Amish and natural health adherents are against taking vaccines and medications. What are the alternatives?

Echinacea Premium Formula - During cold and flu season, go through one bottle for a week each month in order to keep the immune system strong. The Echinacea Premium Formula is the most potent echinacea formula available. It is about 10 - 20 times stronger than powdered echinacea in capsules. Most people take powdered echinacea in capsules. They take low doses, fearing a possible overdose. Others are afraid of echinacea because they have autoimmune disorders. This fear drags out their misery unnecessarily.

I have used echinacea to heal autoimmune disorders and I've never had a negative reaction to it. Medical doctors think that echinacea works like a drug. It does not. It works like a balancing herb having MANY actions on the body, NOT like a drug with simply one action. It is their ignorance that keeps this misinformation about echinacea out there. In reality, echinacea is a balancing herb that will do to the immune system whatever is needed. It might rev it up, or it might tone it down, depending on what the body needs. In either case, it heals and it heals quite well no matter who takes it. Echinacea is a strong therapeutic herb that works best when taken for short "bursts" such as one week out of each month. Do not take it every day. If taken daily, its effects weaken, but it is not harmful. See my special report on the effectiveness of echinacea.

Immune Valor - Unlike echinacea, these tonic herbs can be taken on a daily basis throughout cold and flu season to increasingly fortify and balance the immune system, whether it is underactive or overactive. A synergistic blend of immune boosting tonic herbs: Reishi, Astragalus, Cordyceps, Maitake, and Rhodiola. There has recently been research showing that Cordyceps has a very positive effect on those with severely weak immune systems (as in AIDS and cancer)
AntiViral Essential Oil Blend - Contains essential oils known for the activity against viruses such as eucalyptus, oregano, lemon, and clove. Apply to bottoms of feet during cold and flu season to protect against infection. Diffuse in a diffuser at home or work for 15 minutes twice daily to kill airborne viruses in the environment. If no diffuser is available, use several drops of any antiseptic essential oil in a spray bottle with water and spray into the air wherever you are.

Hand Hygiene:

Very important: wash your hands often, and do not touch your fingers to your nose or eyes. Influenza is typically spread through infected respiratory secretions. These secretions are released into the air when an infected person coughs or sneezes and other people inhaled those infected particles. They are also spread when an infected person touches their nose or eyes, and then doesn't wash his hands. When he shakes hands with another person, and that person touches their eyes or nose, the virus spreads to this next person. This is called hand to hand transmission. Germ Shield can be used as a hand sanitizer. Germ Shield is made up of essential oils that have demonstrated activity against bacteria and viruses.(Therapeutic grade essential oils of Peppermint, Eucalyptus, and Tea Tree Oil) Many people do not like to use the conventional hand sanitizers available at the drug stores since they contain toxic chemicals as well as alcohol that dries out the skin. We don't need toxic chemicals in order to kill germs - therapeutic grade essential oils do the job nicely. Take a few drops of the Germ Shield and rub into hands until it disappears. This is a completely nontoxic, nondrying alcohol-free formula that smells minty. The Essential oil of Lemon can also be used as a hand sanitizer.

Protective Barrier:

Keep in mind that most colds and flus begin colonizing in the nasal area first. If you can kill the virus in the nose, it cannot continue to spread. Germ Shield can be applied on the upper lip just under the nose or in the nostrils just before boarding an airplane or traveling with large groups of people.

Get Enough Sleep:

Studies show that when college students are staying up late hours studying for final exams, their risks of catching a cold or flu rises significantly. Getting enough sleep raises resistance against viruses.
Keep Warm:

getting a chill lowers resistance against viruses. Wear a scarf, hat and gloves when going out in cold weather.
(head colds, runny nose, muscle aches, etc.)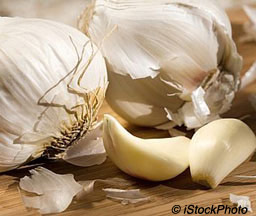 Germ Blaster (formerly Super Hot Cider) - I've had many people swear to me that they believe this is the cure for the common cold. This germ-blasting formula is incredibly powerful. With garlic, onions, cayenne, ginger and horseradish root in a base of organic, raw, unfiltered apple cider vinegar, there is no germ that can survive in the body when this formula is used. This formula is not sweetened or otherwise watered down like the store-bought varieties. It is full strength and very potent. This formula is so potent, that I've used it to heal up pneumonia that did not respond to antibiotics. This formula helps the greatest number of people with colds and flus and is my highest recommendation. Take 4 to 10 droppers full as needed.
Echinacea Premium Formula - see above. At the first sign of a sniffle or cough, the dose is 1 dropper full per hour, or 2 droppers full every 2 hours. After the first 24 hours, and if there has been a response, the dose is then lowered to 2 droppers full 6 times daily.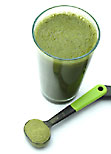 Essential Nutrients - getting sick is a big energy drain. This formulas is nutrient-dense, packed with naturally-occurring vitamins and minerals. It includes spirulina, chlorella, alfalfa, barley grass, wheat grass, beets and risotriene. With this super-nutrient-packed formula, people can still function while their body is fighting off a virus. Make sure to take a double dose of four tablespoons per day for the extra energy needed to heal.

Vibrant Colon - one of the most common reasons for a cold or flu is toxic buildup. If constipated, toxins accumulate in the body, and then the body must use the cold/flu reaction to get rid of it. Take as many capsules as needed to reestablish 2 to 3 bowel movements per day.
AntiViral Herbal Formula - many people have been responding well to this formula for colds and flus. It contains herbs (lomatium, echinacea, garlic, melaleuca, thuja, St. Johnswort) that have been shown in scientific research studies to have antiviral effects, sometimes working better than antiviral medications.43
Oregano Essential Oil is truly a miracle product for infections of all sorts. Not only does it act against viruses, but against fungi, bacteria, parasites and protozoal infections. Sometimes only a couple of applications are needed to the bottoms of the feet before the infection responds. (dilute with carrier oil first) or mix 1-2 drops with tomato juice and take by mouth
Take one or more of the above formulas. One formula is sometimes all it takes. Remember, these are extra strength herbal formulas. The same results cannot be obtained with store-bought formulas. One would have to double, triple or quadruple the doses of store-bought formulas in order to get an effect. By this time, one is usually drunk from all of the alcohol-based formulas. These formulas, in stores, is mostly alcohol with only a bit of herbs. My formulas are mostly herbs with only a bit of alcohol. I hate writing this paragraph, but too many people follow my recommendations with store-bought formulas, trying to save a couple of bucks, and then they complain because they don't get well. Hint: no one should be buying their herbs in a conventional drugstore. These are cheap, low quality, watered down herbs that have been overly processed and probably even burned by the powdering machines before they were encapsulated. Until there is better quality control in herbal manufacturing, I can only vouch for the herbs sold on this website.
For Sore Throat:

Herbal Cough Syrup - this is such a soothing herbal syrup, and the cooling essential oils of peppermint and tea tree are so powerful. When you get a cough that just won't quit, you want something soothing such as the honey and essential oils, as well as expectorant power of herbs, like wild cherry bark, that helps you get the phlegm out, so that it doesn't stay inside and cause pneumonia.




Combination of Cayenne Tincture and Peppermint oil with water used as a gargle. Sounds like it wouldn't work, but it really helps the pain. When you gargle with these two together, they create a hot and cold sensation at the same time at the back of the throat - a welcome distraction from the pain. Additionally, cayenne interrupts Substance P, a substance the body produces during pain, so after several gargles, the pain diminishes. It's absolutely unbelievable. These two are like a godsend for a sore throat.

Gargle with Echinacea Premium - not only it is effective against many strains of bacteria and viruses, but it is also a topical anesthetic that can numb the pain of a sore throat.