K/B Herbal Tea
1
Average rating:

Write a review | Read all reviews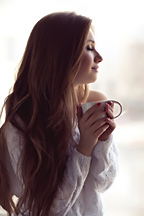 Soothing Tea
For Bladder and Kidneys
"A therapeutic herbal tea containing herbs that cleanse and dissolve stones in the urinary tract as well as in the gallbladder.


A soothing yet powerful tea


Soothes irritated and/or infected urinary tract


Organic and wildcrafted herbs clinically proven in Cynthia Foster MD's holistic practice for over 15 yrs.


We use loose herbs instead of teabags because loose herbs are a coarser cut that does not oxidize as quickly. This means they have much more potency than the lower grade of herbs used in teabags.


Those with large or numerous kidney stones, use Simplified Stone Cleanse first and follow with K/B Herbal Tea or Kidney/ Bladder Revitalization Program


Instructions for making the tea are on the product label


All you need is a saucepan, strainer, and a mug!"

Learn more:
More about K/B Herbal Tea
How to do a Kidney/ Bladder cleanse
About Cynthia Foster, MD
Our Product Quality
Will Herbs Interact With My Medications?
Ingredients:
Organically grown/wildcrafted: Juniper berries, Horsetail, Cornsilk, Parsley root and other urinary tract herbs.







Size: 4 oz. loose herbs
Cautions/Drug interactions:
Mild diuretic effect. People who are taking strong prescription diuretics (such as Lasix® or furosemide) should use only under the guidance of a health professional.
*These statements have not been evaluated by the FDA. This is an herbal supplement. According to the FDA, herbal supplements are not intended to diagnose, treat, cure, or prevent any disease.



K/B Herbal Tea
1
Average rating:

Write a review
|
Read all reviews
Featured positive reviews:
K/B Herbal Tea

Really Works
02/23/2016
The K/B Herbal Tea is a great tonic and a must have on hand just in case the discomfort of a UTI or bladder infection occurs. This formula tastes a little earthy but it is not at all unpleasant to drink as a tea and feels really nourishing. The beneficial effects can occur with just one glass full of tea. It is also best to make extra in the evening and let the herbs soak overnight. I also purchase the Kidney Bladder Formula as well to give this tea an extra boost. I can't recommend this product enough. It works!