Herbal Assistant - Free Quiz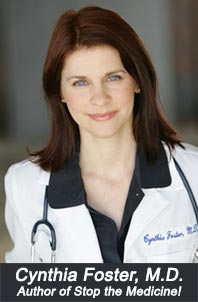 Do you need help knowing what herbs to take? Dr. Foster, M.D. is a conventionally trained medical doctor who normally charges for her consultation services, but offers this free quiz so everyone can benefit from her knowledge and clinical experience she has gained about herbs over the past 20 years of seeing patients holistically.
Dr. Foster has training and knowledge of both conventional medicine and natural healing and she has designed the Herbal Assistant to help you in the selection of the best items for your particular health concerns. The Herbal Assistant is a dynamic program that gives customized herbal recommendations based upon the answers that you provide. You will answer questions about your age, medications, lab tests, supplements, and specific health issues. The Herbal Assistant will then take your information and provide you with the following:
A personalized list of specific herbal formulas that may assist you in reaching your health goals.


Helpful diet and lifestyle changes may be provided.


Any herbs that are contradictory to your specific program will also be listed along with any precautionary information.
If you need more individualized guidance, Dr. Foster offers individual consultations through phone or Skype. Learn more about Dr. Foster's consultation services
here
. You must be 18 years or older to take this questionnaire. For children ages 0 – 18, their parents should fill out the questionnaire for them.