Consumer Alert

Why Most Herbs Don't Work:
How You Can Find the Ones that Do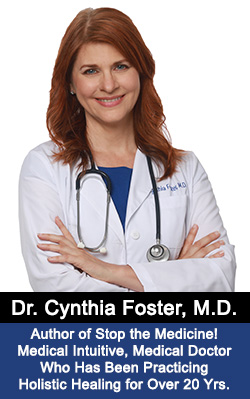 When I first began my journey into natural healing in order to heal my epileptic seizures, I took many vitamins/minerals and herbal supplements. Most of them did nothing. Yet, all of the herbal books I read suggested to me that taking herbs could heal me regardless of my particular health condition. I was confused and disappointed. After years of unsuccessful attempts to heal myself with herbs and vitamins, I finally discovered the missing link that explained why herbs did not work for me.

The answer was very simple: poor herbal quality. Poor herbal quality is rampant in America. In fact, 95% of all herbs sold in stores are of such poor quality, they couldn't heal anyone of even minor conditions, much less anything serious.

When I began to use Professional Quality herbs, I finally experienced a full healing and a complete and permanent remission of the epilepsy. I could not get this quality in health food stores, grocery stores or drug stores, but I had to search for years to find the herbal sources that I now use today. I was puzzled as to why there was such an enormous difference in quality between the herbs I was now using and the herbs that everyone else was using. As I continued my research, I began to discover why. The most common reasons were the following:
Inaccurate identification of herbs
Too little herbs used in preparing tinctures
Too much alcohol used in tinctures
Inadequate time allowed to brew tinctures
Synthetic chemicals added to herbs such as pesticides and unnecessary disinfecting chemicals such as the cancer-causing chemical ethylene oxide
Use of chemically-laden herbs from Third World countries due to their very low cost
Use of single herbs instead of the much stronger herbal formulas
Use of dried encapsulated herbs instead of the much stronger herbal tinctures
Poor herbal formulas designed by herbal company employees with very little training on the effects of herbs and no clinical experience
Vitamins and minerals were made from petrochemicals and other harmful synthetic substances that were also used to manufacture pharmaceutical medications
Vitamins and minerals were not derived from naturally-occurring absorbable substances, but from isolated chemicals manufactured by chemists in chemical laboratories
Many vitamin and mineral companies were owned by pharmaceutical companies
When I began my practice, I asked my clients to bring in all the supplements and medications they were taking. They usually came in with an entire shopping bag full of vitamins/minerals and herbal supplements. Many of them were supposedly the highest quality money could buy. Many of them were recommended by famous natural healers and authors of herbal books. Many of them were recommended by famous holistic medical doctors. Many of them were standardized herbs. Most of these high-priced supplements had absolutely no effect on my sick clients who were getting only worse each day they took these supplements. They told me they had no idea whether or not these supplements were working.

This was a shock to me. When powerful herbal formulas are used, one should notice the effects in a fairly short period of time. The unique processing techniques used for my Herbal Line allow the potency to be increased by 200-500%. There should be no doubt that they are having an effect in the body.

When using my diuretic herbs, my clients called me very surprised because they were urinating like crazy. Their infections were clearing up, their skin was clearing up, and their health conditions were rapidly improving. They called when they flushed gallstones out of their gallbladder, while they told me, "But I was taking this high quality herbal formula for the liver and gallbladder and I never got this effect before" and "The practitioner who recommended these to me checked them with kinesiology and he/she is very careful about getting the best quality."
It was then that I realized how bad the herbal quality problem is. It was then that I decided to market my herbal products all over the country, so that people wouldn't have to suffer from lack of access to high quality herbs simply because they didn't live near my office.
The Herbs I Have Used To Heal Incurable Conditions
Are Not Available in Stores For Many Reasons:



My requirements are very strict:
I have used many herbal products over the past twelve years, and most have fallen short. My professional reputation depends on the effectiveness of my products, and I can't recommend just any product. My clients expect the very best from me. It took years for me to understand the effects of herbs, but even longer to understand how high quality extracts were made. This required an enormous amount of research into herbal manufacturers' practices. My requirements are very strict, and most brands fail. To meet my requirements, the manufacturer must take great care in identifying, choosing, and tincturing the herbs.

Next, the product must be vegetarian. The alcohol used to produce the extract is certified organic. All of Dr. Foster's Essential's products are produced without harming animals. All products are vegan. You will not find any bovine cartilage, colostrum, chondroitin sulfate, fish oil, dolomite, bone meal, glandulars, ox bile, pancreas extract, hydrochloric acid from animal stomachs, shark cartilage, whey or isolated whey protein, placenta extract, bear claws, gelatin capsules or any other ingredient made from animals (unless you count the raw honey in our Colon Cleanse Syrup and Cough Syrup). I know that we can all get healthy without sacrificing animals.
Each ingredient is painstakingly researched:
Due to the extreme measures taken to ensure the absolute highest quality, the cost of these products would be enormous if sold in stores. 99% of these herbal products are prepared using only organically grown or wildcrafted herbs. None of them are fumigated, irradiated, or otherwise treated with chemicals, ultraviolet light, microwaves or heat.

Extra care is taken to find the absolute best sources for the purest, most nutrition dense herbs and foods. Each ingredient is painstakingly researched to find the absolute best source that is highest in nutrients and therapeutic benefits. If one company has a superior quality spirulina, but not the absolute best wheatgrass powder, then only the spirulina is ordered from that company.
It takes time to make a high quality product:
It is a common practice for herbal companies to save money by trying to use the cheapest ingredients possible or weakening their extracts. Many use herbs from third world countries, not because the quality is high, but because the price is so low. High quality extracts take time. Time costs more money. Many herbal companies cut corners by only allowing the herbs to steep in the alcohol for as little as a few hours.

Professional strength liquid tinctures require a minimum steeping time of two weeks, and preferably up to two months. This amount of time spent steeping is necessary in order to extract all of the therapeutic components from the herbs. Our herbal products not only meet these qualifications, but also are produced according to the phases of the moon. Starting tinctures on the day of the new moon and filtering on the day of the full moon produces a higher strength extract.
We use low heat methods to preserve potency:
Many large herbal companies use machinery to mass produce herbs. Unfortunately, much of this machinery produces high amounts of heat. Heat weakens the benefits of herbs. For example, the process of producing a tablet produces a high amount of heat due to the friction created in condensing the herbs into a tiny tablet form. This heat damages many of the delicate components of the herbs, destroying their benefits. The process of powdering a dried herb also creates a lot of friction that creates too much heat.

Only low heat methods (below 116 degrees Fahrenheit) are used in our tinctures so as to preserve all enzymes and therapeutic benefits. Our herbs are blended for short periods of time to reduce the heat to an acceptable level. Because drying herbs in the sun destroys many of the volatile components of the herbs, only shade-drying or flash drying methods are used. And finally, because a great deal of heat is required to produce tight seals on products, seals on these products may not be as tight.
We use no artificial ingredients, sweeteners, fillers or artificial vitamins & minerals
Sweeteners make products unsuitable for diabetics. It also makes bitters ineffective, since the bitter taste is what activates and cleanses the liver. It is my guarantee that these products contain only pure foods and herbs. These herbal formulae are planned so that each and every ingredient has a specific therapeutic benefit.
High quality herbs are much more effective than vitamin/mineral or antioxidant formulas.
Most so-called "natural " vitamins are not natural at all, but are manufactured by the same companies that produce pharmaceutical medications. Trips to some vitamin companies reveal that the base for their "natural" vitamins come from commonly known pharmaceutical companies. 99.999% of all Vitamin C (even vitamin C that claims it's "natural")sold in this country is produced in a chemical laboratory. It does not come from food - otherwise the food source would be listed. "Natural" means nothing on a label.

Natural vitamin E should be derived from whole grains, yet we find that it comes from a well-known photographic chemical supply company. As it turns out, beta carotene supplements are derived from a toxic acetylene gas (Why couldn't they have used foods that naturally contain beta carotene? At least it would be safe), and vitamin B12 usually comes from activated human sewage sludge. These supplements are labeled "100% natural."

I always ask the question, "What food or herb did that vitamin come from?" And if it's not listed on the label specifically what edible food or herb it came from, then it is NOT NATURAL, regardless of whether the word "natural" appears on the label. Manufacturers know that if they listed on the product label what this stuff was really made from, no one would buy it. The truth is - no one should buy it.

Because most of these supplements have a petroleum and chemical base, they can even cause cancer. The AICR (American Institute for Cancer Research) has recently confirmed this fact that many so called "natural" supplements can increase the risk of cancer. They recommend people get their nutrients from food. Let's remember that herbs are foods. The AICR forgot to mention in their report that synthetic vitamins and minerals are manufactured with the same petroleum and chemical base as pharmaceutical medications. Therefore, we can deduce that many pharmaceutical medications also increase the risk of cancer.
In my many years' experience working with very ill clients, I find that nearly all of them are taking vitamin/mineral preparations and numerous so-called "natural" supplements. Many times, they bring in a whole grocery bag full of such supplements that they have taken on the advice of friends, of health food store employees and natural health practitioners. Even medical doctors are recommending a multi-vitamin mineral supplement for better health. When I ask my first-time clients if they can feel the effects of these products, 99% of the time, the answer is no. And there they are, sick as ever despite all the supplements they are taking. Yet, when I give them high quality herbal preparations, ALL of them respond. Herbs are our most precious healing foods!


Buy Premium Professional Quality Herbal Products


---
"Everyone Can Get Well
If They Simply Have the Right Information
Right Desire, and the Right Follow-through"
–Cynthia Foster, MD
---