Shipping Info:
TRACK YOUR PACKAGE
Click on either of the links below to track your Doctor Foster's Essentials Order.
USPS Package Tracking Fedex Package Tracking DHL Package Tracking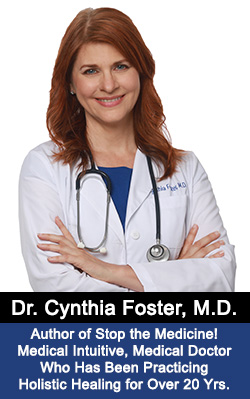 General info:
We ship generally within 1 to 2 business days after receiving your order. Because our shipping department is closed on weekends, we do not process or ship orders on Saturday or Sunday. Typically, all orders placed by 5 AM Pacific Time (8 AM Eastern Time) will be shipped that day. Orders placed after this time will be shipped the next business day. Orders placed after 5 AM Pacific Time on Friday will be shipped on the following Monday if it is not a nationally recognized holiday.
At the end of the day, on the day your order is shipped out, we receive tracking information and an email with the tracking information is sent. To ensure you receive your tracking email, please make sure to set email and spam filters to allow emails from drfostersessentials.com.
Delays:
Your shipment could be delayed by national holidays and bad weather conditions. Please see paragraph below on
Bad Weather and Natural Disasters
.
Fedex Ground Shipping Map: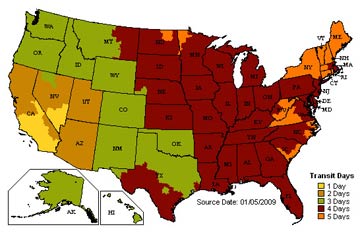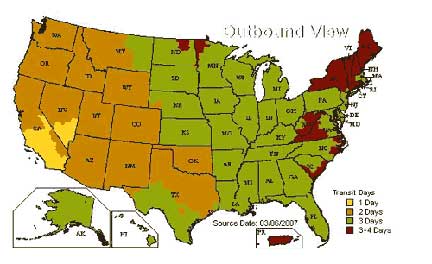 How Long Will it Take to Get Here?
All merchandise is shipped to our customers in the United States via US Priority Mail or Fedex Ground Delivery (Fedex Ground delivery is NOT express mail, air mail or overnight mail.) Please note that Ground Delivery carrier (Fedex) cannot deliver to a PO Box. After we ship, Priority Mail is usually delivered in 1 to 3 days, depending on the destination and its distance from California. Fedex Ground Delivery usually takes from 1 to 6 days after we ship depending on destination.
Which is the cheapest?
For orders under 3 pounds, Priority Mail is usually the least expensive shipping option. For heavier orders, Fedex Ground is usually the least expensive.
Priority Mail Shipping Map
Shipping charges are approximate:
You may be slightly undercharged or overcharged. It all evens out in the end. We have additional shipping charges we must pay that are never passed on to the customer, such as the cost of boxes, packing peanuts, warehouse space, and paying people to pack the boxes.
Shipping Refunds:
We're sorry we cannot credit you back 25 to 50 cents if you feel you've been slightly overcharged for shipping. Please understand that because we are a small family-owned company, we don't have the staff, resources or time to make small credits such as this, and we need to spend most of our time helping people with their cleanses and teaching them how to use their herbal products. Thank you very much for your understanding, and all of the severely ill people who need our help also thank you, too!
Bad Weather and Natural Disasters
:
Your package could be delayed when there are bad weather conditions (blizzards, ice storms, tornadoes, hurricanes, windstorms, etc.) in or around your area. Under these circumstances, shipping carriers typically keep your package in a holding area in the city where they are having problems until it is safe for them to resume shipping services. It is up to them to decide what is safe for them to accomplish under these conditions. Also, remember that if passenger flights were canceled due to bad weather, most likely the air mail flights carrying mail and packages were probably also canceled.
Fedex Service Alerts:
Fedex has a webpage where you can check to see what areas have been affected and also to track your package. This page keeps you informed when weather and other events interfere with your Fedex Ground delivery:
Fedex Service Alerts
Post Office Service Alerts:
USPS Service Alerts provide information to consumers, small businesses and business mailers about postal facility service disruptions due to weather-related and other natural disasters or events. Service alerts are done in near real time.
Postal Service Alerts
Holidays and Closures:
The Post Office is closed on nationally recognized holidays, therefore, we cannot ship US Mail, First Class Mail, Media Mail, or Priority Mail on these days. This includes the following:
New Year's Day
Martin Luther King Jr.'s birthday
President's Day
Memorial Day
4th of July
Labor Day
Columbus Day
Veteran's Day
Thanksgiving Day
Christmas Day
We are usually closed a few days before Christmas until after New Year's Day and we do not ship orders during this time. Normally we notify our customers about a month in advance before this time so that they can place their orders and have them shipped before we close for the Christmas vacation.

International shipping:
Please understand that no orders can be sent internationally at this time. Each country has different laws regarding which herbs can be imported and we cannot risk violating international law. We're very sorry about this and we cannot change it at this time.