Empowering People To Heal Themselves: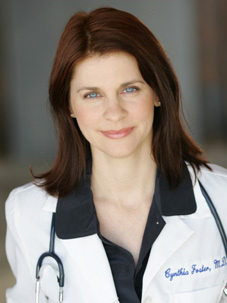 You can do it - be your own doctor! I know you can do it, so I'm going to teach you how. Everyone can learn to tune into their body's own wisdom to heal themselves. I'm going to teach you medicine and you're going to tune into your body. Now that is real power. It is my belief that most people can handle their own health issues if they understand the basic principles of natural healing. Everyone has the right to take care of themselves - and, once they learn how, it's easy!
You're not going to believe all of the information on this website - right at your fingertips! Herbal healing, aromatherapy, healing with foods, juice fasting, massage, emotional healing, energy healing, spiritual healing and other natural healing therapies.

Go to the very top of each page and run your mouse over "Search By Health Concern". This is a complete list of health problems. Click on one and it will lead you to a page of products that are specific for just this problem.
Want to learn about herbal cleanses or read an article about healing diabetes or other health issues naturally? Click on Foster Reports (way up at the top of the page) and highlight Current Articles.
And if it's still confusing, take the online quiz to get recommendations specific to just you and your unique circumstances - even if you're taking medications and have multiple health problems. Just click above on FREE Herbal Recommendations to get started. It's so advanced, it even alerts you to the common side effects of the medications you're taking. You can't get any easier than that!
You're not going to find the latest fad or trend product with empty promises. But you are going to find everything here you need to change your life and have terrific health. You will find very potent remedies with complete information - classic, time-honored remedies that have been working for centuries. If a remedy is suitable for you - you'll know. If a remedy is not good for you - we'll tell you that as well. On blood pressure medication? Have colitis? No problem - every formula we have lists all cautions and medication interactions. No more guesswork!
I want everyone to know which natural remedies to stock in their medicine cabinet so they can be prepared for whatever life hands them. So make sure you check the article on Herbs and Emergencies, so you'll know what to do for fevers, heart attacks, strokes, burns, etc. This information could save people so many trips to the doctor's office! I'm going to add new information continually, so please bookmark this site, return frequently, and refer this site to your friends and loved ones. Thanks for visiting!
One Product That Can Change Your Life!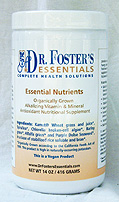 [Add to Cart]
[View Cart]