| No reviews for this product.
"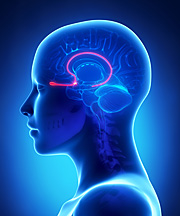 Inhaling Essential Oils

Affects the Brain

Through the

Olfactory Nerves

Sniff and Lose Weight! Allen Hirsch, MD's groundbreaking study of over 3,000 participants showed that people could lose weight solely through inhaling pleasant fragrances.

This formula was designed to help lose weight by satisfying the hunger center of the brain.

By smelling a pleasant fragrance three times in each nostril whenever you feel hungry, the portion of the brain that controls eating (the ventromedial nucleus of the hypothalamus in the brain) becomes satisfied.

You are convinced you are no longer hungry and simply stop eating. There's no exercise and no diet required for it to work.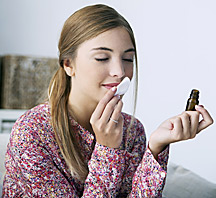 Place a few drops on a tissue

and inhale

This formula does not contain stimulants of any kind and will not disturb metabolism. The only trick is to sniff, sniff, sniff as often as you feel the urge to eat.

To inhale the fragrance, place one drop on a tissue and breathe in through the nose three times in each nostril.
Make sure to follow the Foster Method Diet and use the Foster Method every 3 months to get to underlying root causes and maintain health for life.



It is very rare to find a conventionally trained medical doctor who has been using holistic healing methods for decades. These organic and wildcrafted therapeutic grade essential oils have been clinically proven in Cynthia Foster M.D.'s practice for over 20 yrs. Learn more about Dr. Foster

These essential oils are 100% pure with no fillers, extenders or preservatives whatsoever.

This formula is part of the Weight Loss Cleanse."
Learn more:
Why Dr. Cynthia Foster, M.D. is Different and How She Can Help You
Our Product Quality
Intro to Essential Oils
Essential Oils and Specific Health Issues
How To Use Dr. Fosters Essential Oils
Download the Appetite Calmer instructions
Download the Mandatory instruction sheet for all products
Natural Weight Loss Program
Will Herbs Interact With My Medications?
Ingredients:
Therapeutic grade essential oils of fennel, patchouly and other essential oils for enhancement







Size: 1 oz./ 30 ml. With average use, it should last around 2 months, or possibly longer.
Cautions/Drug interactions:
Those who are taking prescription birth control pills or have an estrogen-sensitive tumor: inhale only. Do not apply to skin.
*These statements have not been evaluated by the FDA. This is an herbal supplement. According to the FDA, herbal supplements are not intended to diagnose, treat, cure, or prevent any disease.




| No reviews for this product.