Lobelia Tincture
5
Average rating:

| Read all reviews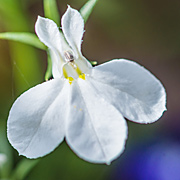 Lobelia eases breathing

anxiety and spasms

"Lobelia is one of the most powerful herbs available. It has more active alkaloids than perhaps any other herb. This means it has a wide variety of uses and that its effects are usually very strong.


Releases cramps and spasms of all kinds, it is classified by herbalists as an antispasmodic herb


Helps support respiratory health. Relaxes the bronchial passages to ease breathing


Relaxes the entire body in high stress situations


Some people also use it at night for occasional sleeplessness


People find it invaluable as an aid to stop smoking. One of the main constituents of lobelia is lobelia - almost identical to nicotine. Lobeline acts on nicotine receptors without being addictive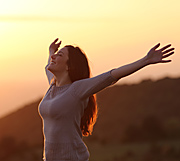 Foster Method and the Foster Method Diet for any chronic issues to get to underlying root causes as well as to maintain health for life.

It is very rare to find a conventionally trained medical doctor who has been using holistic healing methods for decades. These organic and wildcrafted herbs have been clinically proven in Cynthia Foster M.D.'s practice for over 20 yrs. Learn more about Dr. Foster


Valued at $34.95."

Learn more:
Important Info On Lobelia
Why Dr. Cynthia Foster M.D. is Different and How She Can Help You
Download the Mandatory instruction sheet for all products
Defeating Colds and Flu

Food Poisoning Fixes
Natural Fertility/ Stopping Miscarriages
The Powerful, Life-Changing 28-Day Program Info
What is the Foster Method and Why Everyone Should Do It
Learn the Details About Our Strict Product Quality
Will Herbs Interact With My Medications?
Ingredients:
Organically grown or wildcrafted lobelia herb (Lobelia inflata) in a base of raw, organic, unfiltered apple cider vinegar and certified organic pharmaceutical grade alcohol. Herb strength ratio - 1:1. Steeped for at least 2 weeks and up to 2 months with vibrational remedies added. Learn more







Size: 2 oz. concentrate
Cautions/ Drug Interactions:
Cathartic effect (stimulates bowels, urination and sweating). Safe if recommended doses are followed. Overdose can cause nausea, increased urination and diarrhea.
*These statements have not been evaluated by the FDA. This is an herbal supplement. According to the FDA, herbal supplements are not intended to diagnose, treat, cure, or prevent any disease.



Lobelia Tincture
5
Average rating:

|
Read all reviews
Featured positive reviews:
Lobelia Tincture

Appreciation of product
04/22/2022
I have had a slite cough since I quit smoking, then I had Covid which did not help my cough. A Client/Friend recommended Dr. Fosters Lobelia Tincture to ease the cough and congestion. I was relieved of the persistent cough after the second day of administering the Lobelia Tincture n continued to use it. Thank You, Doctor Foster