| No reviews for this product.
"The kidneys are composed of nephrons and tubules that are organized into a delicate meshwork that filter toxins from the bloodstream and produce an acidic urine. The excess acids in the body come out through the urine and help keep the blood pH in a very narrow healthy range (from 7.35 to 7.45). It's important to do a kidney cleanse routine once or twice a year in order to release toxins that can clog the delicate filtering apparatus in the kidneys.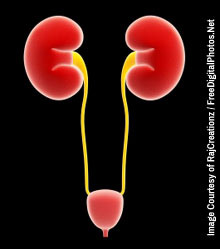 Healthy Kidneys and Bladder
"This program includes all four products needed to do a complete Kidney/ Bladder Revitalization Program with the Extra Strength Colon formula Colon Start Plus.


Colon Start Plus is part of this program and is an extra strength colon formula used by those who have less than 1 bowel movement daily.


If you're not that constipated and you're having at least one bowel movement per day, use the regular Kidney Revitalization Program instead


Includes the Kidney/ Bladder Formula, the K/ B Herbal Tea, the Colon Start Plus Formula (formerly Turkey Rhubarb Formula) and the Colon Detox Caps


Those with large or multiple kidney stones can start with The Simplified Stone Cleanse and then go directly to this program.


Make sure to follow the Foster Method Diet and use the Foster Method every 3 months to maintain health for life.


It is very rare to find a conventionally trained medical doctor who has been using holistic healing methods for decades. These organic and wildcrafted herbs have been clinically proven in Cynthia Foster M.D.'s practice for over 20 yrs. Learn more about Dr. Foster


Save 10% off of buying these formulas separately.


Instructions included"

Learn more:
Why Dr. Cynthia Foster M.D. is Different and How She Can Help You
More about Kidney Cleansing Herbs
Hidden Signs and Symptoms of Toxins In Your Urinary Tract
Download the Kidney Revitalization Program instructions
Download the Mandatory instruction sheet for all products
How a Juice Fast Can Save Your Life and How To Do One
What is the Foster Method and Why Everyone Should Do It
Details On Our Product Quality
Will Herbs Interact With My Medications?
Ingredients:
Colon Start Plus, Colon Detox Caps, Kidney/ Bladder Formula, K/B Tea







How long it will last: Products will last for around 2 weeks - about two kidney cleanses. Products may last longer, depending on individual use.
Cautions/ Drug Interactions:
1. People who suffer from chronic diarrhea, loose bowels or colitis should not take the Colon Start Plus Formula in this program, but can order the other items separately and still do the program without the Colon Start Plus Formula.

2. People who have ever had cancer, have a skin condition, or who have a serious medical condition should add the Blood Detox or the Echinacea Premium to this program in order to minimize healing reactions.

3. Mild to moderate diuretic effect. Use caution when combining with strong prescription diuretics (such as Lasix® or furosemide) as extra potassium may be needed.
*These statements have not been evaluated by the FDA. This program contains herbal supplements. According to the FDA, herbal supplements are not intended to diagnose, treat, cure, or prevent any disease.




| No reviews for this product.