Colon Start Plus (formerly Turkey Rhubarb Formula)
9
Average rating:

| Read all reviews
"Sluggish intestinal function leads to constipation, hemorrhoids, diverticulosis, diverticulitis, reflux esophagitis, Barrett's esophagus, colon cancer, colon polyps, hormonal imbalances, inflammation of the liver, increased risk of infection and many other health problems.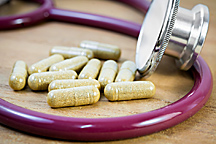 Vibrant Colon Caps
Extra strength formula for those who only have bowel movements every few days or less often


Activates and purifies intestines


Stops the rotting and fermentation that occur as a result of unhealthy bacteria in the intestines


Also contains bitter herbs that help cleanse the liver


Used alone or combined with Colon Detox Caps in the Intestinal Rejuvenation Program after two bowel movements per day have been established.


Usually the best choice for those who have less than one bowel movement per day (Use Vibrant Colon if you're already having one or ore bowel movements per day)


For people who have difficulty swallowing capsules, the capsules can be twisted open and mixed with a few ounces of water. The herbs will be bitter but can be sweetened with stevia if desired.


This formula is the same formula as the Turkey Rhubarb Formula, but is now made by a higher quality manufacturer


Make sure to follow the Foster Method Diet and use the Foster Method every 3 months to get to underlying root causes and maintain health for life.


It is very rare to find a conventionally trained medical doctor who has been using holistic healing methods for decades. These organic and wildcrafted herbs have been clinically proven in Cynthia Foster M.D.'s practice for over 20 yrs. Learn more about Dr. Foster


Buy 3 and get 10% off!
Discount will be automatically applied to your online shopping cart.
Learn more:
Important Info on Colon Starter Plus
Download the Intestinal Rejuvenation Program instructions
Download the Mandatory instruction sheet for all products
Why Dr. Cynthia Foster, M.D. is Different and How She Can Help You
What is the Foster Method and Why Everyone Should Do It
Hidden Signs and Symptoms of Toxins Lurking In Your Gut
Our Product Quality
Will Herbs Interact With My Medications?
Ingredients:
Organically Grown/Wildharvested Senna, Cascara sagrada, Turkey Rhubarb, Slippery elm, Cayenne, Psyllium seed and other supportive herbs.







Size: 100 Vegetarian Caps. At the average dose of 1 - 2 capsules daily, this formula should last around 45 to 90 days.
Cautions/Medication Interactions:
1. Strong laxative effect. Not for children. Do not take if you weigh less than 120 pounds or if you suffer from colitis or chronic diarrhea. Do not combine with over the counter, prescription or other herbal laxatives.

2. Pregnancy: Colon herbs can slightly stimulate muscles in the uterus. Do not use during third trimester. Use caution during first and second trimester. Flora-G Plus can be used as an alternative.


*These statements have not been evaluated by the FDA. This is an herbal supplement. According to the FDA, herbal supplements are not intended to diagnose, treat, cure, or prevent any disease.



Colon Start Plus (formerly Turkey Rhubarb Formula)
9
Average rating:

|
Read all reviews
Featured positive reviews:
Colon Start Plus (formerly Turkey Rhubarb Formula)

This is a Life-Saver!
01/23/2021
This remedy is truly amazing. After 20+ years of hopeless constipation, this is the first product that has been able to get my bowels moving. And I had tried Everything! Asked so many GPs for help, but they had no idea what to do, nor how serious the problem is. This is one remedy I will be keeping in my medicine cupboard (and continue using), until my body is thoroughly cleansed, and bowel function fully restored. Very highly recommended!
Colon Start Plus (formerly Turkey Rhubarb Formula)

WORKS!
08/25/2023
My 99 yr old mom has had horrific issues with constipation. I mean horrific. Won't go into details....tmi. And we've tried many fixes: an expensive Rx, Metamucil, Benefiber, psyllium husk, Senna-S, etc. She no longer has any problems. She takes 1 daily. At the beginning she also took Oxy-Powder for a few days (oxygenated Magnesium). I thought it might be necessary to loosen (ahem) whatever. So I don't know if it was necessary or not. Whew, what a relief to find this! I am 69 and take 1/day also as I have autoimmune related motility issues.