Adrenal Support
3
Average rating:

| Read all reviews
Just sold out but we'll get more soon. Estimated arrival: last week of November, 2022. Please see Pancreas Support which can be used as an alternative to help manage stress, regulate blood sugar and provide more energy.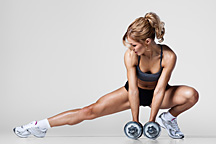 Increase energy and strength

"An adaptogenic combination of Maca, Suma, and Muira Puama. Maca is an energizing herb cultivated high in the Andes mountains of Peru, also known as Peruvian ginseng. It is used for fatigue, hormonal support, and to increase energy, stamina, athletic performance, and endurance.

South American Suma is called para toda by the Amazonian people. Translated, it means that it's good "for all things." Muira puama has earned its nickname of "potency wood." These adaptogen herbs are used for everything including the following:
Run Farther

Train Longer

A natural aphrodisiac


Energy tonic


Supports healthy oxygen uptake into the cells

Sexual rejuvenative


Supports reproductive health in both men and women


Testosterone booster in men


Blood sugar balancer


Immune system modulator/ balancer


Support muscular strength


Promotes the body's adaptive response to stress


A natural bodybuilding supplement


Make sure to follow the Foster Method Diet and use the Foster Method every 3 months to get to underlying root causes and maintain health for life.


It is very rare to find a conventionally trained medical doctor who has been using holistic healing methods for decades. These organic and wildcrafted herbs have been clinically proven in Cynthia Foster M.D.'s practice for over 20 yrs. Learn more about Dr. Foster


Valued at $34.95."

More Reviews
Learn More:
Important Info On the Adrenal Support Formula
Download the Mandatory instruction sheet for all products
What is the Foster Method and Why Everyone Should Do It
Diabetes and hormonal health
Building and Maintaining Healthy Testosterone
Healing Hair Loss
Why Dr. Cynthia Foster M.D. is Different and How She Can Help You
Our Product Quality
Will Herbs Interact With My Medications?
Vegetarian and Still Hungry
Ingredients:
Maca (Lepidium meyenii), Muira Puama (Ptychopetalum olacoides) and other supportive herbs in a base of certified organic pharmaceutical grade alcohol. Herb strength ratio - 1:1. Steeped for at least 2 weeks and up to 2 months with vibrational remedies added. Learn more.







Size: 2 oz. concentrate. At average suggested dose, it will last about one month.
Cautions/ Drug interactions:
Those who are taking prescription birth control pills or have an estrogen-sensitive tumor: use only with caution.
*These statements have not been evaluated by the FDA. This is an herbal supplement. According to the FDA, herbal supplements are not intended to diagnose, treat, cure, or prevent any disease.



Adrenal Support
3
Average rating:

|
Read all reviews
Featured positive reviews:
Adrenal Support

works great
09/09/2014
An excellent product. It has made a big difference with my adrenal fatigue. I am gradually feeling stronger and have more energy and capacity to work each day, and this with a very small dose each day. I highly recommend it.