How to Use Essential Oils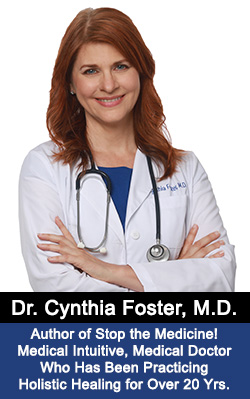 Over 25 years ago, I entered medical school with the intention of becoming a regular medical doctor. As luck would have it though, the medical treatments I received in medical school left me very sick with 2 epileptic seizures a day, which continued throughout most of my medical training. After finding a holistic nurse and doing lots of dietary changes, taking herbs, detoxifying my body and embracing holistic medicine, I ended up completely cured from the epilepsy. While I did finish my medical training and received my medical degree, I decided to fully embrace natural healing. This was around 1997. I wanted my patients to have the same chance at a miraculous healing that I had had with holistic healing.
When I first started recommending essential oils in my clinical practice, many of my patients were very confused as to how to use them. Since those early days, I've designed many organic therapeutic grade essential oil blends to help with
infections
,
sinus problems
,
lung problems
,
allergies
,
anxiety
,
brain fog
,
circulation
,
cellulite
,
heart issues
,
rashes
,
hives
,
itching
,
headaches
and much more. After using essential oils in my practice for over 20 years, I still find people confused over what essential oils are and how to use them. The following is what I teach my patients about how to apply, inhale and consume essential oils:
Apply to affected area. Essential oils are HIGHLY concentrated. Most of the time, only one drop at a time is needed. Use one drop twice a day to start and increase only if needed.
ALWAYS dilute essential oils with oil (NOT water!) before applying to skin. Water intensifies the effect of the oil, so if an essential oil burns on the skin, adding water will make it burn MORE. If you accidentally get essential oil in your eye, flushing with water will make it worse. ADD vegetable or nut oil. Essential oils are oil soluble. This means they can only be diluted with oil. A child's skin is very sensitive - much more so than an adult's. Some oils are very "hot" such as lemongrass, cinnamon, black, pepper, cardamom, ginger, clove, oregano and thyme. They should always be diluted with oil before applying. Even eucalyptus can be uncomfortable for a child unless diluted. When in doubt, dilute with oil. Dilute with a carrier oil (olive oil, jojoba oil, almond oil, sunflower oil, sesame oil, castor oil, etc.) according to the following proportions: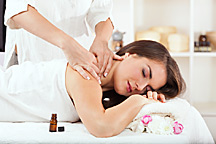 | | |
| --- | --- |
| Base Oil amount | Essential Oil amount |
| 1 teaspoon / 5ml | 2 to 3 drops |
| 1 Tablespoon / 15ml | 6 to 7 drops |
| 1 fluid ounce / 25ml | 12 to 13 drops |
| 2 fluid ounces / 50ml | 25 drops |
| 3.5 fluid ounces /100ml | 50 drops |
Apply to specified energetic meridians (consult a reflexology book)
Use as a Spray (add 12 to 15 drops to a 1 ounce spray bottle filled with purified or distilled water). Good for purifying a room or spray around body for an energy pick-me-up. Make sure to close your eyes if spraying around the face.



Use as a compress (rub one to three drops on location, cover with a hot, damp towel. Cover the moist towel with a dry towel for ten to sixty minutes.) This intensifies the effect.

Full Body Massage: Dilute to use as full body massage

Bath with Bath Salts

and Essential Oils

Add to bath water (ALWAYS dissolve in bath salts, Epsom salts or Bath gel before adding to water.)

Internal use: In Europe, some people use essential oils internally: They mix them with an oil-soluble liquid such as honey, olive oil, or soy milk. ONLY use 100% pure, certified organic or wildcrafted steam distilled essential oils that have been approved for internal use (such as lemon, orange, peppermint, grapefruit, etc. - consult the GRAS list), and only one drop at at time at first, unless you are used to taking more. Taking too many essential oils internally can cause intense healing reactions and can be VERY uncomfortable. However, one drop of peppermint, orange, lemon or grapefuit added to a glass of water can be very refreshing and healing. It is rarely necessary to use more than this internally. Children under the age of 6 should only use essential oils topically (on the skin), and should never take essential oils internally (by mouth).

Start slowly and add oils on gradually

Take intestinal herbs first if very ill (Vibrant Colon Formula and Colon Detox Caps) or other colon/intestinal rejuvenation routine. Essential oils are very powerful substances. They can create too much healing at once if the intestines are not first cleansed. The more ill a person is, usually the more toxic they are. The more toxic they are, the more likely they will experience healing reactions from using essential oils if they haven't first cleansed the intestines.

Use in a rectal implant: can help in cases of serious diseases such as cancer and lung conditions. ALWAYS use diluted with carrier oil (1 to 5 drops per teaspoon of pure cold-pressed vegetable oil.)

Do a patch test to determine any possible sensitivity: Before using any essential oil, it is advised to do a patch test to determine if you have a possible allergy to it. Allergic reactions are rare, but can occur. To the inside of your forearm, apply one drop of the essential oil mixed with one drop of cold-pressed vegetable oil or jojoba oil. Cover with a piece of gauze or elastic bandage, and leave on for 24 hours. If there is no irritation, rash, redness or burning sensation then it is likely you are not allergic to the essential oil and can use it safely.

Skin reactions: some people get skin reactions from essential oils because they take too many of them or take them internally in large doses. They are impatient to get well too soon and rush the process of getting well. With large doses of any herb, a healing reaction can occur. Toxins that have accumulated inside the body for years are now being released, and when the digestive organs cannot eliminate these toxins, they often erupt out through the skin. These reactions are not the result of poisoning, but the result of too vigorous an attempt to heal. This is why I always stress the importance of cleansing the digestive organs FIRST before diving into any remedies that detoxify the body. To succeed with any natural remedy, SLOW DOWN, start slowly, use less and give the body time to heal and replace damaged cells and tissues. Remember, essential oils are highly concentrated, so it is usually NEVER necessary to use more than a drop or two by mouth. Higher doses can be dangerous.

Storage of essential oils: Always store essential oils in an amber or dark-colored glass bottle in a dark, cool place. Keep them away from heat.

About the author:

Dr. Cynthia Foster, M.D.

A Conventionally Trained Medical Doctor Who Left Medicine Almost 20 Years Ago to Practice 100% Holistically

After receiving a required Hepatitis B vaccine for entry into medical school, Dr. Cynthia Foster became severely ill with grand mal epileptic seizures. The seizures occurred twice daily for almost four years – almost the entire time she was in training to become a conventional medical doctor at the University of Texas Health Science Center. Putting her life into the hands of a very experienced holistic nurse who was using holistic healing methods with unprecedented and extraordinary results, she refused all medications or other medical interventions for the seizures.

Using only natural methods as her treatment, the seizures went into complete remission, and she has been seizure-free for over 20 years. Her first book Stop the Medicine tells the incredible story of her miraculous recovery as well as giving a behind-the-scenes look at the Modern Medical Establishment. In her search for healing, she has traveled the world learning and incorporating natural methods into her holistic practice, including herbal detox, natural supplements, aromatherapy, hydrotherapy, energy healing, mind-body medicine, healing visualizations, juice fasting and therapeutic foods.

After receiving her MD degree, and refusing to practice medicine because of the miraculous healings she had seen in others and experienced for herself, she began her practice using only natural methods to heal her patients, specializing in teaching people how to heal themselves with simple remedies and techniques, and has been able to repeat the miraculous healing results with her patients that she herself had personally experienced.

Over the past 20 plus years, she has served many roles including not only healing practitioner, but also herbal product trainer and spokesperson for herbal product companies, and also founded her own pharmaceutical strength herbal product line called "Dr. Foster's Essentials" to address the health problems she was seeing in her practice. She noticed over a period of two decades of seeing patients, that they usually brought her grocery bags full of so-called "natural" supplements that simply did not work. She founded Dr. Foster's Essentials, insisting on including herbal extracts up to ten times stronger than what is traditionally available in grocery stores, drug stores health food stores, and even online, as she felt these "mass-marketed" remedies were too weak and watered down to heal anything as serious as what she had experienced with the epilepsy.

A highly sought after speaker and university instructor, she has lectured worldwide on a wide range of topics from the use of herbs to emotional healing to conventional medicine classes for acupuncture students. She has been interviewed numerous times on radio programs and mentioned in the press as well as featured in magazines, newspapers, and on television. Current projects include a second book describing how to use herbs and natural healing techniques to overcome life-threatening, chronic and incurable health issues.





---

"The Hopeful Man Sees Success Where Others See Failure,
Sunshine Where Others See Shadows And Storm"
- Orison Swett Marden

---