Could You Have Silent Deadly Gallstones and Not Know It?
---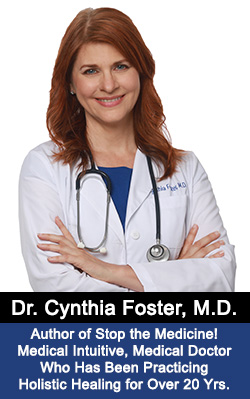 Over 700,000 gallbladders are surgically removed each year in the U.S. – many of them in people who never even suspected they had gallstones! That's right – they had absolutely no idea they had any gallbladder problems whatsoever until they received their diagnosis in the emergency room.

Then, they woke up from surgery without a gallbladder, unable to eat full-sized meals, having to avoid their favorite fatty foods permanently, and many of them still suffering from gallbladder pain even though their gallbladder is now gone.

In addition to that, some unsuspecting people will suffer complications from gallstones that cause pancreatitis, jaundice and even death. They did not understand how their minor symptoms were early warning signs or how their doctor-prescribed medications contributed to this. Let me teach you what to do to avoid this nightmare.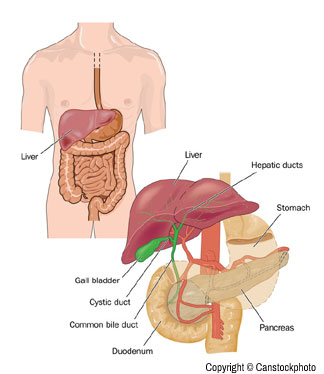 The Bile Duct System
You may wonder how this message applies to you if you have never experienced a severe gallbladder attack. You may think it could never happen to you. Maybe you've never had anything more serious than occasional heartburn for which your antacids seem to work perfectly. Or perhaps you've developed an increase in flatulence or a bit of nausea, or you've noticed certain types of foods seem to "set you off." Perhaps you think laxatives are enough to solve your constipation problem, or maybe you think you're not at risk because you don't have high cholesterol or you're not old enough to get gallstones. Read on to see how even vegans can get gallstones.
Most people are completely unaware they have gallstones as they can be "silent" for many years until suddenly they have grown large enough to cause screaming gallbladder pains. Screaming pains that make you double over or even pass out! Gallstones take years to form, but a large fatty meal can be the "straw that broke the camel's back." This is what sends people to the Emergency room the day after Thanksgiving.
This is not the worst thing that can happen, though. About 30% of all people who get gallstones can have a situation where the stone blocks the pancreas ducts and causes pancreatitis – a potentially deadly inflammation of the pancreas that involves searing, agonizing belly pain and at least a week of hospitalization. The pancreas leaks digestive enzymes, then literally starts digesting itself. It could be so severe that it destroys some or all of the insulin-producing cells in the pancreas and leave you with diabetes. All of these deadly complications over….gallstones? Yes!
Gallstone attacks typically begin when people reach their forties. So, you may think you're safe because of your age, but are you? With the American lifestyle of processed, foods, it seems gallstone attacks are now happening to people in their thirties, instead of their forties. Research shows Pima Native American women in Arizona suffering from gallstones as early as the age of 30. And high cholesterol is not the only cause of gallstones, either. Gallstones can also form in response to parasites, sudden weight loss, liver infections and certain types of anemia. Cystic fibrosis and Crohn's disease are also associated with a higher risk of gallstones. And finally, if you're a vegan and not getting enough Vitamin B12, the blood cells you produce become too fragile, breaking apart easily in the liver and clogging the gallbladder. On top of this mess, blood-red pigmented gallstones form.
So…what happened during all those years when you had gallstones, but didn't know it?
Perhaps, they were not so silent.
Those annoying digestive difficulties you've had could be early warning signs that gallstones have formed, but you just haven't had obvious pain yet. What
are
the signs, so that you know what to do before gallstones ever have the chance to land you in the Emergency Room?
Indigestion, nausea, gas or bloating that occurs especially after eating fatty foods (such as ice cream, cheese, butter, nuts, oily or fried foods)


Having a distaste or aversion to oily and/or fatty foods


Pain or discomfort in the upper abdomen on the right side especially after eating


Pain that is located under the right shoulder can be a sign of referred pain from the gallbladder


Chronic knee pain can be a hidden sign of gallbladder inflammation


Chronic constipation is a sign that not enough bile is not getting through from the liver to the intestines
Before you have an unexpected gallbladder attack that unexpectedly sends you to the emergency room, make sure you recognize these early signs and symptoms of gallstones so that you can do a cleanse before they ever get big enough to cause a crisis.
So right now, take some time to do a quick
Stone Cleanse
. The new
Stone Buster Formula
is the strongest stone busting formula I've ever used. When we had just the
Stone Dissolve Tea
, we could dissolve stones, but for people who had multiple or larger stones, it took longer. It's sometimes hard to be patient when you're in pain. But at least this was better than what the Chinese herbalists had to offer. I've had people come to see who told me their acupuncturist could help them with their gallstones, if they were willing to wait 6 months for their herbs to work. Are you kidding??? 6 months??? We can do better than that! When I added the
Stone Buster
to the Stone Dissolve Tea – whammo! It turned out to be a very powerful combo.
Because we're flushing so much "gunk" out a lot in such a short period of time, you really need the intestinal formulas to absorb it and get it out of your body as quickly as possible. I've had people do this cleanse many different ways, so the whole program has been years in the making to become the quickest and safest possible way to dissolve gallstones and kidney stones. Our
latest review
for this cleanse shows how fast you can actually dissolve these stones.
Now, if you can do a cleanse before all of the holiday eating occurs, you're going to protect yourself against sudden crises caused by fat and cholesterol overload, including gallstone attacks, but also heart attacks and strokes as well. Do a stone cleanse about once a year to protect yourself from stones. If you're a chronic kidney stone former, you may want to do it more often.
Now that we've covered the gallstones, let me tell you that gallstones are not the only problem you can have with your gallbladder. Some people experience gallbladder pain without gallstones -- something called acalculous cholecystitis. It's basically caused by thickened bile sludge in the gallbladder. The most common cause of acalculous cholecystitis is doctor-prescribed or other the counter medications.
You heard me right. Your doctor could be the cause of you ending up in hospital with a severe gallbladder attack.
As medications pass through the liver, they leave residues in the liver and gallbladder that can sit there for years and cause many health problems, including digestive problems, hormonal imbalance, chronic fatigue, brain "fog", and insomnia. The worst offenders are painkillers – they can stop your bile from being secreted and "gum up the works." Also guilty are birth control pills and hormone replacement therapy. If this is the problem, you can get these residues out with the
Liver Regeneration Program.
Get it all out of your kidneys, gallbladder and liver and have your digestion working perfectly again as it did when you were younger.
It's not too late. You don't have to worry about what kind of gallstones they are - the herbs work for all of the different types. Don't let yourself get distracted by "doctor talk" and don't let your doctors scare you into thinking you've got some "rare complicated disorder." I've had lots of people turn themselves around after being diagnosed with gallstones and it's really easy:
Simplified Stone Cleanse
.
If you've had your gallbladder taken out and still have pain, you can still do something about it. You can still do these cleanses, and you have even more reason to. People who have had their gallbladders removed often have stones and bile sludge still in their liver, which can create pain and all kinds of other problems, including a higher risk for diabetes. Optimize the functioning of your liver, and you can dramatically lower that risk. Get the stones and old bile sludge out of your liver with the
Liver Regeneration Program
.
We would all like to enjoy the holiday season with merriment and cheer. With a little preparation, a little detox beforehand, everything can go smoothly and you can spend your holidays in your home or on an exotic trip, staying far away from any doctor or hospitals.
Part II. Gallstones and Pancreatitis:
I have to add a few more notes about pancreatitis. A lot of people do not know the following fact: next to alcohol abuse (the number 1 cause of pancreatitis), the number 2 most common cause of pancreatitis is gallstones. If enough of the pancreas is destroyed after a bout of pancreatitis, the insulin producing cells of the pancreas can be destroyed, leading to diabetes. After the 1st bout of pancreatitis, one is more susceptible to future episodes. After several episodes of pancreatitis, enough of the pancreas can been destroyed so that digestion is permanently affected, with chronic diarrhea and malabsorption as the undesired outcome. Fat soluble vitamins cannot be absorbed, including vitamins A, E, D and K, weakening the immune system, crippling the hormonal system and weakening the bones.
People who have pancreatitis come into the hospital with severe abdominal pain and uncontrolled nausea and vomiting. The treatment is NO FOOD or water for several days. You have to be fed through an IV, and you're not allowed to eat or drink ANYTHING. That's right, this is one of the few and only times, medical doctors actually tell their patients to do a fast!
If you're thinking you can never do a juice fast because it's just too hard, think about this for a moment: you're in the hospital paying thousands of dollars to do a fast, which was something you could have done the week before for maybe $100 worth of fruits, veggies and herbs, and with a lot less pain involved! And you could have done it in the privacy of your own home instead of half-naked, in agonizing pain, in a hospital gown in front of strangers who are waking you up every 2 hours in the middle of the night to take your vital signs, and stick you with yet another needle for an IV drip or blood test. If you have pancreatitis, the doctors can't even begin to do surgery to cut out the gallbladder until the pancreas calms down - it's just too dangerous to operate on someone with pancreatitis. So plan on spending around a couple of weeks in the hospital if this happens, and by the time you pay your 20% and deductible, you could be tens of thousands of dollars in the red. If you take matters into your own hands and prepare in advance, you can keep all that money for a nice vacation.
Note:
Our Stone Dissolve Tea was recently discontinued. Please use
K/B Herbal Tea
instead of the Stone Dissolve Tea. The K/B Herbal Tea contains additional herbs to dissolve stones and it works well with the Stone Buster liquid extract.
About the author:
Dr. Cynthia Foster, M.D.

A Conventionally Trained Medical Doctor Who Left Medicine Almost 20 Years Ago to Practice 100% Holistically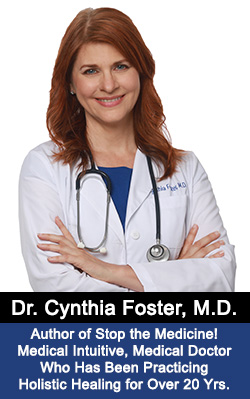 After receiving a required Hepatitis B vaccine for entry into medical school, Dr. Cynthia Foster became severely ill with grand mal epileptic seizures. The seizures occurred twice daily for almost four years – almost the entire time she was in training to become a conventional medical doctor at the University of Texas Health Science Center. Putting her life into the hands of a very experienced holistic nurse who was using holistic healing methods with unprecedented and extraordinary results, she refused all medications or other medical interventions for the seizures.

Using only natural methods as her treatment, the seizures went into complete remission, and she has been seizure-free for over 20 years. Her first book Stop the Medicine tells the incredible story of her miraculous recovery as well as giving a behind-the-scenes look at the Modern Medical Establishment. In her search for healing, she has traveled the world learning and incorporating natural methods into her holistic practice, including herbal detox, natural supplements, aromatherapy, hydrotherapy, energy healing, mind-body medicine, healing visualizations, juice fasting and therapeutic foods.

After receiving her MD degree, and refusing to practice medicine because of the miraculous healings she had seen in others and experienced for herself, she began her practice using only natural methods to heal her patients, specializing in teaching people how to heal themselves with simple remedies and techniques, and has been able to repeat the miraculous healing results with her patients that she herself had personally experienced.

Over the past 20 plus years, she has served many roles including not only healing practitioner, but also herbal product trainer and spokesperson for herbal product companies, and also founded her own pharmaceutical strength herbal product line called "Dr. Foster's Essentials" to address the health problems she was seeing in her practice. She noticed over a period of two decades of seeing patients, that they usually brought her grocery bags full of so-called "natural" supplements that simply did not work. She founded Dr. Foster's Essentials, insisting on including herbal extracts up to ten times stronger than what is traditionally available in grocery stores, drug stores health food stores, and even online, as she felt these "mass-marketed" remedies were too weak and watered down to heal anything as serious as what she had experienced with the epilepsy.

A highly sought after speaker and university instructor, she has lectured worldwide on a wide range of topics from the use of herbs to emotional healing to conventional medicine classes for acupuncture students. She has been interviewed numerous times on radio programs and mentioned in the press as well as featured in magazines, newspapers, and on television. Current projects include a second book describing how to use herbs and natural healing techniques to overcome life-threatening, chronic and incurable health issues.





---
"Only Those Who Dare To Fail Greatly
Can Ever Achieve Greatly"
-Robert F. Kennedy
---