Blood Cleansing Tea
1
Average rating:

| Read all reviews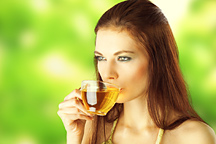 Cultivate The Art
Of Drinking Tea
For Health
A strong purifying tea with 18 herbs designed to cleanse the bloodstream of toxins


A milder version of Dr. Fosters Blood Detox Formula


Cleansing the blood helps cleanse the skin from the inside. For skin problems, cleansing the blood is very important


Alterative herbs change the composition of the blood - the herbal literature tells us that alterative herbs can help reverse degenerative processes in the body, including most chronic and degenerative health issues.


This formula contains mainly alterative herbs - herbs that cleanse the blood and the lymph, but it also contains a few supportive herbs for the liver, kidneys and immune system as well


Organic and wildcrafted herbs clinically proven in Cynthia Foster MD's holistic practice for over 20 yrs.


Make sure to follow the Foster Method Diet and use the Foster Method every 3 months to get to underlying root causes and maintain health for life.


Instead of Essiac tea, try this stronger formula
Learn more:
Watch Dr. Foster talk about stopping cancer on the Stop Cancer Naturally Docu-Class
Why Dr. Cynthia Foster, M.D. is Different and How She Can Help You
What is the Foster Method and Why Everyone Should Do It
Download the Mandatory instruction sheet for all products
Our Product Quality
Important Warnings About Prescription Blood Thinners
Will Herbs Interact With My Medications?
Ingredients:
Chaparral, Lobelia, Echinacea, Yarrow, Red Clover Blossom, Yellow Dock, Plantain, Sarsaparilla, Burdock, Cornsilk, Sassafras, Licorice root, Pau d'Arco and other supportive herbs.







Size: 4 oz. loose tea herbs. At 4 cups per day, it will last around 2 weeks.
Cautions: Drug Interactions
Natural blood thinning effect - do not take if you are taking strong prescription blood thinning medication such as Coumadin®, Ticlid® or Plavix®. Not recommmended for use during pregnancy.
*These statements have not been evaluated by the FDA. This is an herbal supplement. According to the FDA, herbal supplements are not intended to diagnose, treat, cure, or prevent any disease.



Blood Cleansing Tea
1
Average rating:

|
Read all reviews
Featured positive reviews:
Blood Cleansing Tea

Lymphoma Battle
08/06/2015
I am currently battling Stage 4 Lymphoma and this tea has helped me since being in the hospital. I have not cured it yet, but notice a definite improvement in my energy levels when drinking this tea. I am about to buy the 28 day total cleanse tomorrow, as well as the blood cleansing tincture to accompany my regimen of juicing Carrots. Hopefully this is able to get rid of the cancer, I'll post a review about the other products after I'm able to see how they work