Can-G (formerly Candida-G)
1
Average rating:

| Read all reviews
"Overuse of antibiotics has caused an epidemic of Candida-related health problems. Candida overgrowth can be controlled with the proper bowel bacteria. When the bowel bacteria is balanced, the body naturally eliminates excess candida.

Most probiotics (lactobacillus, acidophilus, bifidus, etc.) are too fragile. They deteriorate rapidly on the store shelf, even while refrigerated, and often do not survive exposure to stomach acid. If any are alive once they pass the stomach, they usually cannot survive or grow in the intestines due to the pH imbalance. Stress, antibiotic therapy, immunosuppressive drugs, and other lifestyle factors cause an overly alkaline gut pH. This compounds the problem of candida and harmful bacterial overgrowth.

Over the past 15 years, I have never seen anyone get well from Candida problems using acidophilus supplements.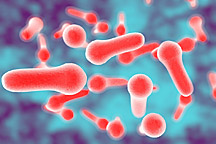 Bacillus Coagulans in its

Indestructible Spore Form

The Power of spores: Bacillus coagulans is a revolutionary new type of bacteria that is far stronger due to its spore form. Unlike other GI bacteria, (acidophilus, bifidobacteria, etc.), B. Coagulans is surrounded by a protective "shell" in the form of a spore. Spores can survive exposure to light, heat, oxygen and hydrochloric acid. Because of this, Bacillus coagulans does not have to be refrigerated, and easily survives stomach acid, even without an enteric coating. It is very rare to find a conventionally trained medical doctor who has been using holistic healing methods for decades.
It is very rare to find a conventionally trained medical doctor who has been using holistic healing methods for decades. This formula has been clinically proven in Cynthia Foster M.D.'s practice for over 20 yrs. Learn more about Dr. Foster



L+ Lactic acid: Bacillus coagulans produces L+ lactic acid, which is very important in maintaining the health of the intestinal lining*. B. coagulans can grow in a very wide range of pH (from 4.4 to 10.6), which often occurs when people are suffering from gut flora imbalance (the pH in the gut becomes too alkaline).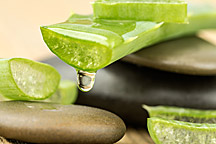 Aloe Barbadensis Miller

Aloe Barbadensis Miller soothes and repairs: the aloe in this formula is not common aloe vera, but a special, stronger variety of aloe called aloe barbadensis miller. Aloe has an incredible soothing effect on irritated GI tract, often a problem with candida that can dig in its "roots" and damage the intestinal lining. Studies have shown that this variety of aloe can help support the immune system, and it also works synergistically with the Bacillus Coagulans.*


Make sure to follow the Foster Method Diet and use the Foster Method every 3 months to get to underlying root causes and maintain health for life.

Suggested usage: Can-G is taken taken by mouth, although it can also be used topically on the skin for various skin issues. It can be taken alone, or for maximum effectiveness, with Flora-G Plus as part of the 90-Day Kick the Candida Challenge or as a maintenance formula after completing the Anti Candida Program. 500 million CFU's per capsule. Suggested use is one capsule daily. Alternative to Pro Vitality Max" Pro Vitality Max

Learn More:



Cool Microscopic Pics of Candida | 90-Day Kick the Candida Challenge | Candida-G mentioned in Dr. Fosters Newsletter | Why Dr. Cynthia Foster, M.D. is Different and How She Can Help You | Herbal Anti-Candida Program | Our Product Quality | Will Herbs Interact With My Medications?


Research on Bacillus Coagulans and Influenza
Clinical Trials
Download the Mandatory instruction sheet for all products
Download the Instructions for 90-Day Kick the Candida Challenge
Ingredients:
Bacillus coagulans (Lactobacillus Sporogenes)- 500 million CFU's per capsule, Fructooligosaccharide (FOS), Aloe Barbadensis miller. Other ingredients: vegetable cellulose, rice flour. Dairy-free. Gluten free.







Size: 30 Vegetarian caps. At the average suggested dose of 1 capsule daily, it will last 30 days.
Cautions/Drug interactions:
None. Candida-G kills the "bad" bacteria, but not the "good" bacteria in the intestines.
*These statements have not been evaluated by the FDA. This is a natural dietary supplement. According to the FDA, dietary supplements are not intended to diagnose, treat, cure, or prevent any disease.



Can-G (formerly Candida-G)
1
Average rating:

|
Read all reviews
Featured positive reviews:
Can-G (formerly Candida-G)

can g
05/06/2014
i don't write very many reviews. but this stuff is amazing and if you have a problem with fever blisters it's well worth it for just that alone! when i get a fever blister that starts up i open a capsule n apply some powder with my fingertip and there is instant relief. this is the only product that has helped me. it is usually gone by the next day! i do reapply the powder thru out the day. it is great for all skin irritations n i use it on my face mixed with some water. leaves it baby soft and smooth. i always have extra of this stuff. it is expensive but i have found nothing that works like this! well worth the money.