Essential Nutrients
19
Average rating:

Write a review | Read all reviews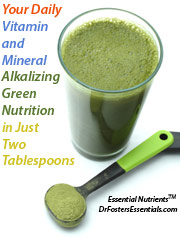 Note: This formula is out of stock until further notice. Please consider Earth's Nutrition Powder as an alternative.

"Need a morning boost? Enjoy natural energy and antioxidants daily without stimulants, caffeine, ma huang, ephedra, theobromine, guarana, or caffeine-containing herbs.

Far superior to multivitamin/ mineral supplements. Completely food-based formulas such as this are much better absorbed than commercially available vitamin/ mineral supplements.


Our #1 product recommended for alkalizing the body pH.*


Highly absorbable essential amino acids are naturally-occurring in these superfoods and can optimize brain function as well as promote positive moods and emotional wellbeing.*


This formula can build muscle and increase strength - excellent for bodybuilders.*



Healthy Meal Replacement Drink

Encourages Healthy Weight

Many people use this formula as a meal replacement drink to help lose weight as it is so high in naturally-occurring vitamins and minerals.


Excellent supplement for the eyes - this formula boasts a high natural beta carotene content due to the edible algaes in this formula such as spirulina and chlorella as well as the barley grass, wheatgrass and alfalfa.


Extremely high chlorophyll content can help build rich blood - the amount of chlorophyll is several times higher than liquid chlorophyll, chlorophyll capsules, wheat grass, alfalfa or barley grass.


No interactions with herbs or medications since it is all food!


It is the perfect formula to provide energy, protein, vitamins and minerals during a juice fast or any herbal cleanse


Yeast-free, No sugar, additives or artificial ingredients.


Strong antioxidant effect


Make sure to follow the Foster Method Diet and use the Foster Method every 3 months to get to underlying root causes and maintain health for life.


It is very rare to find a conventionally trained medical doctor who has been using holistic healing methods for decades. These organic and wildcrafted herbs have been clinically proven in Cynthia Foster M.D.'s practice for over 20 yrs. Learn more about Dr. Foster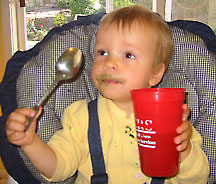 Many of our customers say this formula makes them feel so happy! Complete safe and nontoxic and enjoyed by people of all ages from young children to the elderly.

This is a brilliant green powder that makes a very healthy green smoothie. I'm not sure which superfood it is in this formula, or maybe it's the combination, but I've been able to stop some of my allergic reactions (sneezing, runny nose) within about 2 minutes of consuming it.

For Attention Deficit, see also Flora-G and Grounding Oil. For those with finicky tastebuds, try the Earth's Nutrition Capsules." Make sure to click on the pic below for suggested recipes.





Volume Discount:
10% discount when you purchase 12 Essential Nutrients. This discount is automatically calculated at checkout.

Learn More:
Learn about each ingredient in Essential Nutrients
Download the Mandatory instruction sheet for all products
Why Dr. Cynthia Foster, M.D. is Different and How She Can Help You
What is the Foster Method and Why Everyone Should Do It
Lose Weight Safely with Herbs
How Juice Fasting Can Save Your Life and How To Do One
Vegetarian and Still Hungry
Hope for Hair Loss
Food Poisoning Fixes
Our Product Quality
Will Herbs Interact With My Medications?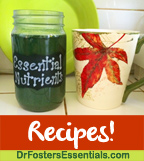 See Nutrition Facts
Ingredients:
All Organically Grown or Wildharvested from the richest food sources on the planet: Spirulina powder, Chlorella powder, KAMUT® Brand Khorasan Wheatgrass juice concentrate, Barley grass powder, Alfalfa grass, and Purple Dulse Seaweed in a base of stabilized rice soluble and bran (Risotriene ™ ). Vegan and Gluten-Free Formula processed at low heat less than 116 degrees Fahrenheit to protect natural enzyme content. 30-Day Supply."







Size: 14 oz. powder.
Cautions/Drug interactions:
People on kidney dialysis should note that this product contains 200 mg naturally-occurring potassium per serving size and plan accordingly if you are on potassium restriction.
*These statements have not been evaluated by the FDA. This is an herbal supplement. According to the FDA, herbal supplements are not intended to diagnose, treat, cure, or prevent any disease.



Essential Nutrients
19
Average rating:

Write a review
|
Read all reviews
Featured positive reviews:
Essential Nutrients

Love this stuff!
02/28/2015
I have been ordering products from Dr. Fosters for 2 years now. They have all made a difference in my over all health and well being. Essential Nutrients is my go to product for getting vital minerals and nutrients I can't get any where else in one easy powder. I know it's top notch because of Dr. Foster's expertise and dedication to providing excellent herbal and all natural products. I mix 2 scoop fulls with an organic stevia packet, 2 drops of Cayenne (love that too!) with filtered water and drink it daily, usually after my workout. It's a great pre or post workout drink and it tastes great. My taste buds crave it, especially with the Cayenne mixed in, which gives it a kick and is a great way to incorporate the Cayenne and cover up the intense "hotness" of it. I also take my Vibrant Colon pills with my daily Essential Nutrients power drink to maintain regularity and improve colon function. Every product I've ordered from this site has done exactly as it claims. Recommended to all!