Bone, Tissue, Nerve - (formerly Calcium From Herbs)
3
Average rating:

| Read all reviews
Calcium From Herbs has undergone a name change and is now called Bone, Tissue, Nerve. The formula is exactly the same - only the name has changed.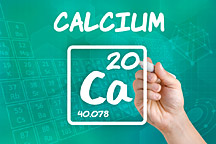 Calcium is important

for all body systems

"Most calcium supplements are made from indigestible substances: oyster shells, limestone and ground up rocks. People wonder why these supplements don't work: the body doesn't recognize these substances as food and does not absorb them.

Many people are unaware that there is another natural calcium source. Natural calcium can be found in high amounts in calcium-rich herbs and is very well absorbed and easily assimilated. This is true natural calcium - the most absorbable calcium - not just another dead "chalky" supplement.


Contains herb rich in calcium


Contains herbs high in silica and other minerals important for maintaining bone health. The high silicon content of calcium-rich herbs helps to rebuild healthy muscle, cartilage, and bone and helps heal many skin conditions.


Strengthen weak bones or bones that have lost density



Horsetail is rich in

Calcium

This formula is must to have in the medicine cabinet for the unexpected injury such as sprains, strains, torn ligaments, damaged cartilage, overuse injuries, broken bones, large wounds and other traumas


Natural herbal calcium helps in rebuilding damaged nerves, relaxing overactive or irregular heartbeat, and building and repairing bones.


For severe injuries, combine with Essential Nutrients and Tissue Repair Oil


In cases of osteoporosis, take the Calcium From Herbs Formula, Essential Nutrients and (if postmenopausal), the Femme Pause Formula


Make sure to follow the Foster Method Diet and use the Foster Method every 3 months to get to underlying root causes and maintain health for life.


It is very rare to find a conventionally trained medical doctor who has been using holistic healing methods for decades. These organic and wildcrafted herbs have been clinically proven in Cynthia Foster M.D.'s practice for over 20 yrs. Learn more about Dr. Foster


Valued at $34.95.


Learn more:
How Natural Is Your Calcium Supplement?"
Dr. Fosters Comparison of Calcium Supplements
Why Dr. Cynthia Foster, M.D. is Different and How She Can Help You
Important Info and Research On Calcium From Herbs
Hope for Hair Loss
Our Product Quality
Will Herbs Interact With My Medications?
Ingredients:
Organically grown and/or wildcrafted horsetail, red raspberry, oatstraw, and other synergistic herbs in a base of certified organic pharmaceutical grade alcohol. Herb strength ratio - 1:1. Steeped for at least 2 weeks and up to 2 months with vibrational remedies added. Learn more







Size: 2 oz. concentrate. At the average suggested dose, it should last around 2.5 to 3 weeks.
Cautions/Drug interactions:
Pregnant and Lactating women use boiling water method (described in the included instructional flyer) to evaporate/ eliminate the alcohol in this formula.
*These statements have not been evaluated by the FDA. This is an herbal supplement. According to the FDA, herbal supplements are not intended to diagnose, treat, cure, or prevent any disease.



Bone, Tissue, Nerve - (formerly Calcium From Herbs)
3
Average rating:

|
Read all reviews
Featured positive reviews:
Bone, Tissue, Nerve - (formerly Calcium From Herbs)

The real way to get minerals!
12/10/2016
I am so in agreement with the Knowledge and Dedicated approach Dr Cynthia has towards her customers and clients. So much "Hype " in the Vitamin /Big Pharma world. I mean humans don't process Rocks! We need Bio avalable minerals! Nature has all ready has it down. Plants do the the process and we eat these wonders and we get what we're need, It's a No Brainer! Dr Cynthia is simply the BEST IN THIS FIELD. Do your own research and see for yourself. Check out all of her products and the professional and detailed research. I'm very Impressed!!!
Bone, Tissue, Nerve - (formerly Calcium From Herbs)

Bone, Tissue, Nerve
02/18/2022
I love that the calcium and other bone strengthening minerals in this formula come from plants. The body can readily absorb these nutrients to build stronger bones. I also appreciate the care and love that Dr. Foster has for the people who take her formulas.