Follow your Bliss, Divine Frequencies Retreat.
Close the Pain Gates and Make Your Pleasure Plan: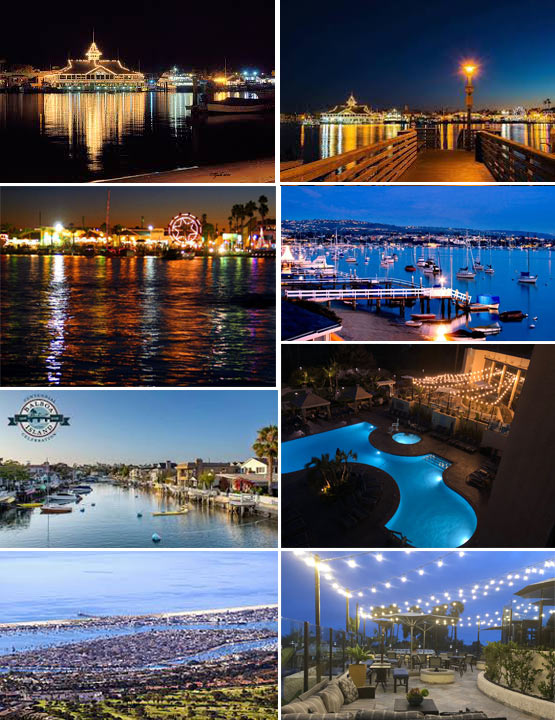 It's time to upgrade your life. Close the pain gates and invite your please plan as we launch the June 29th weekend Retreat in Balboa Island. In today's fast-paced world, we often lose sight of the things that matter. Most busy working professionals in demanding job, like you, forget to focus on the secret to personal prosperity: Health and Wellbeing.
Please watch all previous teachings at retreat here at this link:
https://m.facebook.com/groups/724091304286098
Without an equal balance between one's professional and personal life, true happiness can never be achieved. We're here to change that through empowering healing methods, that incorporate shamanic healing, coaching, hypnotherapy and Reiki, to transform, inspire and create spiritual upgrades from the inside out.
We work with committed visionaries on the quest for success in their professional and personal lives; helping to make your unique goals a reality. Our success-oriented expertise in indigenous wisdom and sacred healing arts truly sets us apart.
Your dreams can be your reality once you tap into the potential to create a life you desire - full of happiness, love, good health and prosperity. Life is full of opportunities. and the fact is, in each and every moment, right now, you ARE being guided to open yourself to all of these wonderful opportunities!
Unfortunately, most people do not have the chance to benefit from these opportunities because they do not understand or recognize the guidance.
In this presentation, you will discover and learn how to detect two very specific "secret" signals that the Universe is sending you, right now.
You can use this infallible guidance to start moving toward a life that you LOVE, starting today! Cheers to the life you were born to live.
One interactive exercise we will use during this presentation is breathwork along with suggestions collected from the group as we mention each person's unique want for that day and help them internalize it and more.
Special bonus:
Includes Three 1/2 hour Followup Consultations (via Skype, phone or Google Hangouts) with Dr. Foster for the next 3 months after the retreat is over, and 5 free texts to ask her any questions.
About the Facilitators: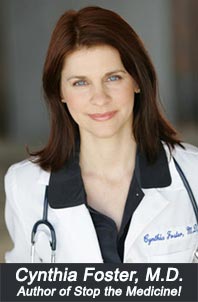 Cynthia Foster, MD
is a conventionally trained medical doctor who has been using herbs and natural healing techniques for over 20 years. Listening to the needs of her patients, and discovering that vitamins and herbs were usually not enough to heal serious issues, she formulated her own brand of highly concentrated herbal remedies, cleanses and essential oil blends (Dr. Foster's Essentials) to help her patients with mild to severe health issues such as allergies, asthma, sinus infections, ear infections, chronic fatigue, low thyroid, overactive thyroid, brain fog, low sex drive, anemia, diabetes, high blood pressure, obesity, high cholesterol, macular degeneration, hepatitis, epilepsy, multiple sclerosis, constipation, colitis, acid reflux, uterine fibroids, fibrocystic breasts, candida overgrowth, parasites, and more.
She developed an interest in natural healing while suffering from epilepsy during her medical training that caused her to have up to 2 seizures per day for almost 4 years until she found the natural cure. Using only natural methods as her treatment, the seizures went into complete remission, and she has been seizure-free for over 20 years. Her first book Stop the Medicine¬ tells the inspirational and miraculous story of her recovery as well as giving a shocking behind-the-scenes look at the Modern Medical Establishment. In her search for healing, she traveled the world learning and incorporating natural methods including herbal detox, natural supplements, aromatherapy, hydrotherapy, energy healing, qi gong, mind-body medicine, therapeutic yoga, meditation, shamanic healing, juice fasting and therapeutic foods.
A highly sought after speaker and university instructor, she has lectured worldwide on a wide range of topics from the use of herbs to therapeutic yoga to conventional medicine classes for acupuncture students. YogaEd counted her as an important participant in teaching yoga to school teachers as part of a pilot program to introduce yoga into the Los Angeles public school system. She has been interviewed numerous times on radio programs and mentioned in the press as well as featured in magazines, newspapers, and on television. Current projects include a second book describing how to use herbs and natural healing techniques to overcome life-threatening, chronic and incurable health issues.
Shahin Jedian (B.MS., CHT, NLPP)
is an internationally respected intuitive/ Hypnotherapist, Spiritual Teacher and best-selling Author/Producer of over 50 self-help, Spiritual (self) development CD's and MP3s. Over the years, Jedian hosted a nationwide radio show, "Portrayer Radio," currently known as "Gentle Intensity Radio," and has been featured on several television shows. He was called to speak to thousands of students on the topic of creativity and brain syncing along with the producers of Glee and Spiderman. Jedian is currently working on several new media projects with individuals from around the world acting to inspire and bring real awareness in people's lives. Alongside his media appearances and paranormal investigations as a lead Medium, Jedian is known for his ability to advise/ coach clients, facilitating workshops, and lecture on a variety of new age/ alternative healing methods including Spiritual Development, Mediumship Development, Dream Work, Self-Hypnosis, Meditation
$19,000
$10,000
If you're ready to experience the difference these methods can make in your life, PM us anytime to discuss your needs. Together, we can ascertain where you are now, where you want to be, and what we can do to help get you there.
We have 1 partial scholarship available. There is also an option to attend one day instead of the entire weekend and we also have payment plans available. Send us an email to find out the specifics.
Additional Free Information Below:
List of Health Concerns


Click on a health concern below for recommended products and more information.