Peaceful Nerves
3
Average rating:

Write a review | Read all reviews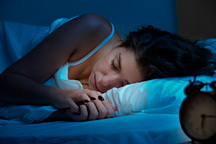 Relax and Sleep Well Tonight

"Enjoy feeling relaxed. A beautiful calming and relaxing formula for those who can't seem to unwind from a long and stressful day.


May help encourage deep, restful sleep without the side effects of conventional sleep medications*


Unlike synthetic sleep medications, this formula is non addictive, and has no hangover effect (morning drowsiness)


The only formula I've found that really works for occasional sleeplessness


In addition to it many other uses, it can also be massaged topically over the area of concern (for example, during a relaxing massage)


A long term tonic formula that can be taken daily to strengthen the nerves


It is very rare to find a conventionally trained medical doctor who has been using holistic healing methods for decades. These organic and wildcrafted herbs have been clinically proven in Cynthia Foster M.D.'s practice for over 20 yrs. Learn more about Dr. Foster


This formula is so strong, it numbs the tongue for about 5 minutes after taking it


Contains a special variety of kava that is not widely commercially available, which is crucial to the effectiveness of this formula


Promotes balanced neuron activity/ nerve firing


May reduce anxiety caused by a variety of lifestyle factors


Formerly called Composure


Valued at $34.95."
Learn more:
More about Peaceful Nerves
Healing Emotions Naturally
Simplified Stone Cleanse
28-Day Program Info
Why Dr. Cynthia Foster M.D. is Different and How She Can Help You
What is the Foster Method and Why Everyone Should Do It
Details About Our Strict Product Quality
Will Herbs Interact With My Medications?
Ingredients:
Organically grown and/or wildcrafted Lobelia, Passionflower, Kava, Black Cohosh, Mulungoo and Stevia in a base of certified organic pharmaceutical grade alcohol. Herb strength ratio - 1:1. Steeped for at least 2 weeks and up to 2 months with vibrational remedies added. Learn more







Size: 2 oz. concentrate
Cautions/ Drug Interactions: None
*These statements have not been evaluated by the FDA. This is an herbal supplement. According to the FDA, herbal supplements are not intended to diagnose, treat, cure, or prevent any disease.



Peaceful Nerves
3
Average rating:

Write a review
|
Read all reviews
Featured positive reviews:
Peaceful Nerves

Peaceful Nerves - great product
01/09/2017
I have had nerve damage do to sciatica. I have tried so many products to help with the nerves in my leg. Peaceful nerves has done the job! I take the recommended dosage around dinner time and it clams my leg down so that I can get a great night's sleep. I have been using this product since August 2016