Lobelia Tincture
1
Average rating:

Write a review | Read all reviews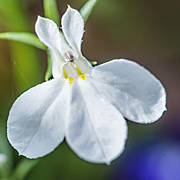 Lobelia eases breathing

anxiety and spasms

"Lobelia is one of the most powerful herbs available. It has more active alkaloids than perhaps any other herb. This means it has a wide variety of uses and that its effects are usually very strong.


Releases cramps and spasms of all kinds, it is classified by herbalists as an antispasmodic herb


Helps support respiratory health. Relaxes the bronchial passages to ease breathing


Relaxes the entire body in high stress situations


Some people also use it at night for occasional sleeplessness


People find it invaluable as an aid to stop smoking. One of the main constituents of lobelia is lobelia - almost identical to nicotine. Lobeline acts on nicotine receptors without being addictive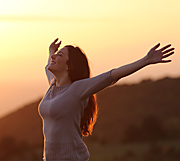 Cynthia Foster MD's holistic practice for over 15 yrs.

Great value - similar products on the market retail for $34.95"

Learn more:
More about Lobelia
Colds and Flu Info

Food Poisoning Fixes
Natural Fertility/ Stopping Miscarriages
28-Day Program Info
About Cynthia Foster, MD
Our Product Quality
Will Herbs Interact With My Medications?
Ingredients:
Organically grown or wildcrafted lobelia herb (Lobelia inflata) in a base of raw, organic, unfiltered apple cider vinegar and certified organic pharmaceutical grade alcohol. Herb strength ratio - 1:1. Steeped for at least 2 weeks and up to 2 months with vibrational remedies added. Learn more







Size: 2 oz. concentrate
Cautions/ Drug Interactions:
Cathartic effect (stimulates bowels, urination and sweating). Safe if recommended doses are followed. Overdose can cause nausea, increased urination and diarrhea.
*These statements have not been evaluated by the FDA. This is an herbal supplement. According to the FDA, herbal supplements are not intended to diagnose, treat, cure, or prevent any disease.



Lobelia Tincture
1
Average rating:

Write a review
|
Read all reviews
Featured positive reviews:
Lobelia Tincture

Lobelia's Great
07/17/2016
It basically does what it's said to do. I occasionally had light bouts of asthma and chest phlegm which was expelled when taking Lobelia. I also like the relaxation effects; the only thing, being that it is a purgative, if taking a large dose, I have to have a full stomach to prevent momentary nausea. Otherwise, it's something I want to have on hand, along with Peaceful Nerves, Head Relief and Blood Detox. These're my tops.