Cynthia Foster, MD | Dr. Fosters Essentials

Herbal Information and Research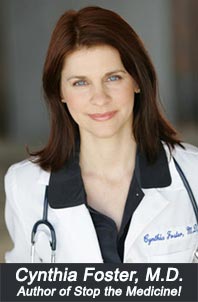 More Research for More Formulas


Vascu-Calm Formula:
High Blood Pressure often results from clogged kidney tubules :
According to the American Heart Association, over 50 million (1 out of 4) Americans have high blood pressure. When the delicate tubules of the kidneys get clogged with toxic material, the heart must exert more pressure to push the blood through the clogged kidneys. When the pressure rises high enough, it becomes high blood pressure. The kidneys are important detoxifying organs. They filter out harmful chemicals, environmental pollutants, food additives and other toxins. Just like air filter and oil filters, they can become clogged after long periods of use, and must be cleansed in order to function properly. Kidney/bladder herbs help to cleanse these residues from the kidneys and urinary tract for a long term solution. High blood pressure may also be associated with high cholesterol. The cholesterol deposits in the arteries are an obstruction to the blood flowing through, and the heart must increase the pressure in order to force the blood through the arteries. The high amount of cholesterol can also accumulate in the kidney tubules.
Stress and low potassium intake are also recognized factors:
Stress is also an important factor. Some of the herbs in this formula are nervine herbs that help to calm an overly stressed body. Polish studies show that a component of motherwort, lavandulifolioside, slowed the heartbeat and decreased blood pressure. 60 Studies also show that high blood pressure is worsened by inadequate intake of potassium and improved by potassium supplementation. 61 The Vascu-Calm Formula works well in combination with Essential Nutrients, a high potassium formula, to increase potassium levels in the body.
Conventional Blood Pressure Medication Causes Many Severe Problems:
These include impotence, aggravation of gouty arthritis (raises uric acid levels), aggravation of diabetes (inhibits insulin release from pancreas), aggravation of high cholesterol, clinical depression, and leads to loss of potassium from the body. Potassium loss leads to weakness and worsens heart rhythm problems in those taking the heart medication digoxin. Beta blockers can worsen asthma, cause water and salt retention, and worsen exercise tolerance. Although many people wrongly believe that scientists understand how medications work, the mechanism of ACE-inhibitors for lowering blood pressure remains unknown. ACE-inhibitors may cause anaphylactic shock (life-threatening allergic reaction), a worsening of kidney disease, loss of the sense of taste, dry cough (can be severe enough to require hospitalization), proteinuria (protein in the urine), and leukopenia (low white blood cell count that can increase risk of infection). If conventional blood pressure medications are suddenly stopped, severe life-threatening withdrawal results with rebound high blood pressure that can be higher than what the patient started with. Herbs do not have these serious side effects.
Suggested usage: 1 to 2 droppers full 3 to 4 times daily. For deeper healing, do the Kidney Revitalization Program. Can also supplement with relaxing essential oils such as ylang ylang. A vegetarian diet naturally leads to lower blood pressure and weight loss. Click here to see more info and order Vascu-Calm
Healthy Heart Formula:
One of the herbs in this formula is hawthorne berry. Hawthorne berry has been studied extensively and found to increase heart strength and to dilate coronary arteries in humans as well as in dogs.
44
German randomized placebo-controlled human clinical trials have confirmed its effectiveness in improving congestive heart failure.
65
,
66
Another controlled human clinical trial with over 1,000 participants demonstrated the ability of the extract to improve ankle swelling, urination at night (nocturia), fatigue, palpitations, arryhthmias, and difficulty breathing (dyspnea) as well as improving the clinically measurable ejection fraction.
67
The motherwort helps to slow down and normalize overactive and irregular heartbeats. This formula contains all tonic herbs which can be used to help build and repair heart tissue over the long term. In fact, its effects become stronger after months of daily use. The calming effect may lower blood pressure. Can also be used to help with anxiety and palpitations due to hyperthyroid. Not to be used for heartbeat that is too slow (bradycardia - use cayenne instead). Not to be taken by those on doctor-prescribed blood thinners (Warfarin, Coumadin, Heparin, or generic versions of these drugs) due to the natural blood thinning effects of garlic and red clover.
Suggested usage: one to two droppers full 2 to 4 times daily. Best when used in combination with a cholesterol-free food program and/or a juicing program. Goes well with the Calcium From Herbs which can help with overactive heartbeat and heart rhythm problems. To help sleep, take 2 to 4 droppers full right before bedtime. In severe cases of heart trouble, use in combination with the 28-Day Healing Program.
Risks of prescription blood-thinning medication: the most widely used prescription medication commonly causes many side effects including hemorrhage and necrosis that has sometimes led to death or permanent disability. This prescription medication also should not be used by those who have moderate to severe high blood pressure due to the increased risk of bleeding. The bleeding can happen in any organ or tissue in the body. Other side effects of that prescription medication include liver damage, jaundice, elevated liver enzymes, vasculitis, fever, rash, dermatitis, hives, fatigue, nausea, vomiting, itching, hair loss, headache, dizziness, and many more side effects. Click here to see more info and order Healthy Heart
Youthful Circulation:
Natto has been used in Japan for over 1000 years as a remedy for heart and vascular diseases (such as high blood pressure, atherosclerosis, stroke, heart attack, angina, clogged arteries, blood clots, etc.) It is a fermented cheese-like food produced by a fermentation process involving the addition of Bacillus subtilis, a beneficial bacteria, to boiled soybeans. The resulting nattokinase is produced when Bacillus subtilis acts on the soybeans. While other soy foods contain enzymes, it is only the natto preparation that contains the specific nattokinase enzyme.
Click here to see more info and order Youthful Circulation
Brain Regain Formula:


Research on Ginkgo, Alzheimer's and memory: A Chinese study showed that ginkgo biloba may block premature brain death (apoptosis) that occurs in Alzheimer's disease. 2 An Australian randomized, double blind placebo-controlled study found that the extract improved memory, the speed of information processing in the brain, and executive processing of information. 3 It has been used most for problems related to poor circulation, such as age-related memory loss and multi infarct dementia and has been found especially helpful for those who've suffered memory-related problems after having a stroke. Swiss researchers found that a ginkgo extract was equally as effective for mild to moderate Alzheimer's disease as were the conventional drugs used (acetylcholinesterase inhibitors). 4 American researchers found similar benefits of ginkgo biloba for Alzheimer's disease and multi-infarct dementia in a randomized, double blind placebo-controlled multi center trial. 5
Helps tinnitus, hearing, eyesight: French researchers discovered in a multi center randomized double blind placebo-controlled clinical trial that ginkgo extract was effective for relieving the symptoms of tinnitus (ringing in the ears). 6 It also shows promise in improving hearing in those with hearing loss. As helpful as it is for the brain and ears, it also protects the eyes against oxidative damage (such as occurs in retinopathy 7 , diabetic retinopathy 8, central retinal artery occlusion, macular degeneration and other eye diseases).
Helps circulation, headaches, atherosclerosis and sexual function:
Because of its beneficial effects on blood circulation and inhibition of abnormal blood clotting
9
, it has also been found to improve the functioning of those with peripheral vascular disease
10
due to many causes from atherosclerosis (such as in intermittent claudication
11
) to diabetes. The Japanese has found a use for it to help hair regrowth.
12
And, if you haven't heard enough about ginkgo, American researchers found that it has yet another effect: improving sexual dysfunction caused by taking conventional antidepressants.
13
The improved circulation to the brain may be what is responsible for its beneficial effects on a migraine headache. Strokes are at an all time high among Americans due to abnormally thickened blood and to high blood pressure. Around 95% of all strokes are caused by blood that is too thick (blood cholesterol and triglycerides are too high). Herbs like ginkgo, unlike aspirin or prescription blood thinners, do not thin the blood too much, but have a much gentler effect on the blood. Ginkgo has far fewer side effects than and is much safer to take than aspirin.
High in antioxidants:
Researchers have hailed ginkgo biloba extract as one of the most important herbal extracts available for improving memory due, in part, to its ability to increase the flow of blood to the brain. The positive effects on memory and cognitive function appear to extend not only to the elderly, but also to young healthy individuals. Many studies have determined that the extract (containing the active ingredients ginkgolides A and B, bilobalide), is high in flavonoids and terpenoids, has a high amount of antioxidant properties, and that it protects hippocampal cells (cells in the brain responsible for memory processing) from free radicals and other toxins.
1
Suggested usage: 2 to 3 droppers full 3 to 4 times daily. This stimulating formula should not be taken by those with seizures (use cayenne and/or Peaceful Nerves Formula instead) For problems with any type of circulation, this formula is best combined with additional Cayenne and/or Ginger. Safe by itself, however, it should not be combined with prescription blood thinning medication. More thorough and deeper results with brain function can be obtained by doing the Liver Regeneration Program and using the Essential Nutrients. Peppermint oil applied to the base of the skull, the crown of the head and at the temples also assists in retaining memory and can, in many instances, help stop pain. For severe cases of brain disease, use in combination with the 28-Day Healing Program. Support for migraine pain: 2 droppers full Brain Regain + 1 dropper full Lobelia tincture + optional 2 droppers full Feverfew tincture.
Repeat as needed. Or use the Head Relief Formula. Click here to see more info and order Brain Regain


Peaceful Nerves Formula:
This calming formula helps ease anxiety (anxiolytic effects) and insomnia. Nervine herbs help to induce sleep and increase its depth. They also help to rebuild damaged and/or diseased nerves. Also helpful for calming an overstimulated nervous system such as occurs in seizures and muscle spasms.
One of the herbs in this formula, Passionflower (
Passiflora incarnata
), has been widely researched around the world for its ability to ease anxiety and insomnia.
14
,
15
It was also found by researchers in a randomized double blind placebo-controlled clinical trial to be of use in managing the symptoms of opiate withdrawal.
16
Passionflower extract was evaluated in a randomized double blind placebo-controlled trial for use in treating anxiety. Researchers compared its effects to those of the conventional medication oxazepam. Researchers concluded that passionflower was just as effective as oxazepam in treating generalized anxiety disorder, and while oxazepam caused undesirable decreases in job performance in patients, the passionflower extract did not.
17
Suggested usage: one to two droppers full 3 to 4 times daily. For deeper healing, use in combination with the Liver Regeneration Program. Or, use in combination with the 28 Day Healing Program (in severe cases). For calming anxiety, essential oils such as Lavender, Orange, or Open Heart can also be applied topically over the chest area. Click here to see more info and order Peaceful Nerves
Nerve Revive Formula:


Repair damaged nerves: This is a stimulating herbal formula used to "wake up" nerves that have been damaged.
Nerves are damaged in paralysis, multiple sclerosis, ALS, and myasthenia gravis. Contains herbal caffeine. Not for use by those recovering from stroke (use the Brain Regain Formula and/or Cayenne instead).

Suggested usage: 1 to 2 droppers full 3 to 4 times daily. For deepest and most long-lasting results, use with the entire 28-Day Herbal Program and juice fasting. Click here to see more info and order Nerve Revive


AntiDepressant Formula:



These herbs help not only to nourish and repair the nervous system, but also to increase blood flow to the brain and cleanse the liver and blood. PET scans of depressed patients show a decrease in blood flow to the brain.
The liver healing herbs in this formula can have a dramatic effect on brain function. Includes St. John's wort which has been clinically proven to help mild to moderate depression. Works best with
Essential Nutrients
,
Vibrant Colon Formula
,
Colon Detox Caps
, and the
Liver Regeneration Program
.
Suggested usage: 2 to 3 droppers full 3 times daily.

St. Johnswort Tincture:
The Research shows St. John's wort to have beneficial effects for mild to moderate depression and also to have a sedative effect.
18
Studies show it works just as well as conventional antidepressants, yet it has far fewer side effects.
18
,
19
,
20
German research shows that it has an effect on brain chemistry, increasing the levels of cortisol and growth hormone.
21
Clinical Tip:
A high quality St. John's wort tincture should have a dark red color.

Essential Nutrients:
***We went to the health food store to check prices for the average green food supplement and compared it to our Essential Nutrients (only found online). Here's what we found:
| | | |
| --- | --- | --- |
| Barleans Greens | 9.3 oz. | $41.75 |
| KyoGreen | 10 oz. | $51.95 |
| Macro Greens | 10 oz. | $42.95 |
| Green Vibrance | 12.7 oz. | $49.95 |
| Essential Nutrients | 14 oz. | $36.95 |
| VitaMineral Green | 17.6 oz. | $68.69 |
That Makes Essential Nutrients the Best Deal Around Town!



Essential Nutrients Recipes: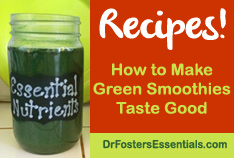 Spirulina, chlorella, wheatgrass and barley grass are the most nutritious greens on the planet. They contain many more times chlorophyll, beta carotene, vitamins and minerals than leafy greens. Their protein content and utilization factors are much higher than beef, eggs, milk and other animal proteins.
They can make an enormous difference in your energy level, ability to concentrate and helping brain fog. Some research suggests these green "superfoods" can stimulate metabolism and help people lose weight.
The secret to getting these greens to taste good is in the recipe. Use apples, bananas, nondairy milks and natural sweeteners. Citrus can add a nice tang. Please see green smoothie ideas below:
Fruit Smoothie Recipe:


6 to 8 oz. Apple Juice
1 to 2 TBS Essential Nutrients (Start with 1 TBS)
1/4 cup Frozen fruit (strawberries are great, but also any other berries, bananas, mangoes, peaches, etc.)
1/4 to 1/2 cup Soy, rice or almond milk (gives it a creamy taste)
Optional: Maple syrup or stevia if needed or if nondairy milk is unsweetened
Place in blender, blend on high for a few minutes and turn it into smoothie. I can't even taste the Essential Nutrients when I make it up this way. As long as there are no diabetes or Candida problems, this would be a tasty option.
With Protein Powder:
I've had people tell me, "When I add my protein powder with it, it tastes better." If you have a protein powder you usually take, this could be an option as well. If you do not take protein powder, you can get the same taste if you add in a couple ounces nondairy milk (almond milk, coconut milk, any nut or seed milk)
Carrot juice:
Some people love
Essential Nutrients
with carrot juice because carrot juice is sweet.

If you have Candida or blood sugar issues, dilute carrot juice with an equal amount of water as written.
Orange Creamsicle:

4 oz. orange juice
4 oz nondairy milk (soy, almond, or rice milk)
2 TBS Essential Nutrients
Optional: 1/4 cup frozen peaches
Optional: stevia or natural sweetener to taste if your nondairy milk is unsweetened
Very tasty!
Virgin Pina Colada:

4 oz. Bottled Pineapple/coconut juice combo (available at health food stores)
4 oz. purified/ filtered water
2 TBS Essential Nutrients
Blend on high until smooth
or
4 oz. Fresh Pineapple juice
4 oz. purified/ filtered water
2 TBS organic flaked coconut
2 TBS Essential Nutrients
optional: Stevia or other Natural sweetener
Pineapple/ Grapefruit Juice blend
This is my favorite juice blend recipe:


3 oz. fresh pineapple juice
3 oz. fresh grapefruit juice
3 oz. purified/ filtered water
2 TBS Essential Nutrients
Add all ingredients to a personal blender. Blend on high for a few seconds. Or, add ingredients to a jar with a lid, close lid, & shake jar for a few seconds.
Veggie juice combo:
Juice the veggies and add to a jar with a lid. Add Essential Nutrients, screw the lid on and shake jar for a few seconds until thoroughly mixed. Since there are no fillers or emulsifiers in this formula, shaking it helps prevent clumps from forming in your drink. The carrots and beets make it sweet.
Variation for diabetics, Candida sufferers or purists:
Leave out the carrots and beets and add Zucchini or green onion if you want a non-sweet drink.
Conventional beverages:
If you're not a health nut, and the thought of juicing or making a smoothie makes you go "bleh", I understand. If you can get this formula into your body, it's going to work wonders for you! I've had people who added it to natural raspberry soda and they loved it! I've known people to add it to beer, milk and even cola drinks. (Maybe I can get you off of soda pop later, but hey - get this formula down and it'll help you.)
If I run out of ideas, I walk into the nearest juice bar and look to see what they're putting in their smoothies. There are endless options for what you can mix with
Essential Nutrients!
Click here to see more info and order Essential Nutrients


Earth's Nutrition Formula:
***This is a powerful bone and blood-building formula very high in pure antioxidants. This completely natural food-based formula is also very high in major minerals, potassium, iron, trace minerals, bioflavonoids, carotenoids (beta carotene, alpha carotene, cryptoxanthin, etc.), iodine, chlorophyll, the full B complex vitamins (including B-12), and many more naturally-occurring antioxidants and phytonutrients. It is a much better daily source of nutrients than isolated synthetic multi-vitamin/mineral preparations. Multi-vitamin/mineral supplements available in most stores often have a toxic petroleum base - the same base that is used in making synthetic pharmaceutical and over the counter medications.
Its high chlorophyll content is excellent for recovering from anemia of all types.
Its very easily absorbed amino acid profile is responsible for a very beneficial effect on brain function. It has helped many children get off of Attention Deficit Disorder medications.
It provides long-lasting energy, yet it contains no caffeine, theobromines, guarana, ma huang, ephedra, ephedrine or other harsh stimulants. When the body has enough phytonutrients, it can perform much better than when it is forced into action with caffeine and other stimulants.
It is completely fat and cholesterol-free (0% fat and 0 mg cholesterol). This completely vegan product does not contain any animal products.
It can be used as naturally energizing and mineral-rich meal replacement for those desiring to lose weight. When the body receives adequate nutrients, it stops craving junk foods. Seaweed is a very rich source of natural iodine which helps to activate a slow thyroid. Slow thyroid function is frequently the result of iodine and mineral deficiency.
Unlike many other nutrient powders, Earth's Nutrition contains no sweeteners - natural or otherwise. One serving (2 tablespoons) contains only 6 mg of carbohydrates which makes it ideal for those who are on a restricted carbohydrate diet.
It contains only 28.5 mg of sodium, making it a great choice for those on a sodium restricted diet.
It is also a gluten-free formula (wheat grass, unlike the grain, contains no gluten).
Builds healthy blood during pregnancy so that there is no anemia. Also, helps provide nutrients to nursing mothers so that they produce more breastmilk.
Completely safe and nontoxic even in large doses since it is an all food formula. Does not interact with medications.
Suggested usage: 2 tablespoons daily or more. Approximately one month's supply at 2 tablespoons per day dose.
Pregnant and nursing mothers take double dose (2 TBS twice daily) - no need for prenatal vitamins (usually made from cancer-causing coal tar, petrochemicals, animal wastes and unnatural iron that can be toxic. Ever wonder why vitamins smell so bad?) This all-food formula is high in naturally-occurring potassium, which is very healing and restorative for most people with one exception: foods high in potassium are not recommended for those with kidney failure. Click here to see more info and order the Earths Nutrition Formula
Calcium From Herbs Formula:



This herbal formula is much better absorbed than isolated calcium supplements. Synthetic calcium supplements are usually derived from highly indigestible substances such as oyster shells and limestone. Only about 5% of any commercial calcium supplement is actually absorbed and used by the body. Many of these synthetic supplements aggravate arthritis due to the synthetic calcium depositing in the joints. Chelated forms offer slightly better absorption, but cannot come close to natural food and herb sources of calcium.

The Drawbacks of Synthetic Calcium Supplements (Inorganic Calcium):

Bone meal - bone meal originates from the bones of cattle that are ground into a powder. The FDA warns that bone meal may contain dangerously high amounts of lead.
Dolomite - also known as calcium magnesium carbonate. The FDA warns that dolomite may contain dangerously high amounts of lead.
Oyster-shell calcium - this is actually calcium carbonate, but it comes from oyster shells ground up into a powder. It may also contain too much lead and sometimes even mercury and cadmium (a cancer-causing agent). People who are allergic to shellfish should not take this supplement.

Calcium carbonate - high in elemental calcium (40%), but dissolves slowly in the stomach and may not be well absorbed. Usually obtained from limestone. Found in many types of chewable antacids. May stimulate excess production of stomach acid.

Calcium phosphate - high in elemental calcium (39%) but contains too much phosphorus
Calcium citrate - lower in elemental calcium (21%). Relatively expensive

Calcium lactate - only 13% elemental calcium and relatively expensive
Calcium gluconate - only 9% elemental calcium. Not a good choice.

Calcium glubionate - only 6.5% elemental calcium. Expensive. Dose is 12 teaspoons daily.

Every one of these types of calcium is
inorganic
. Because they are inorganic, they can deposit in the kidneys and in the joints, worsening arthritis and kidney stones. The consumption of inorganic calcium is one of the known causes of the "Sodium/Cholesterol ring" sign in the iris (colored portion of the eye). It shows up as white settlement around the circumference of the portion of the cornea visible in front of the iris. This sign is associated with
hardening of the arteries
(atherosclerosis, arteriosclerosis), calcium spurs, deposits and joint troubles, and sometimes cataracts ( a hardening of the lens of the eye due to deposition of calcium). People with this sign complain of leg conditions and brain conditions due to insufficient blood flow to the brain. I suggest to anyone who desires healthy joints and arteries to avoid the inorganic form of calcium.
It's not how many milligrams of calcium you take ,
it's how many milligrams are absorbed .

Medications That Deplete Calcium:

Cortisone and other steroid drugs - hydrocortisone, prednisone, dexamethasone)
Thyroid drugs (especially Synthroid)
Cholestyramine
Aluminum Antacids (not recommended to continue taking these)
Alcohol
Tobacco/Smoking

Situations that Deplete Calcium:
Heavy menstrual periods (menstrual blood contains 40 times as much calcium as there is in the bloodstream)

Now for the Good News:

Herbal and Plant-Based Calcium (Organic Calcium):

The calcium in herbs and plant foods is naturally-occurring and is immediately recognized and used as nutrition. Naturally occurring minerals in foods and herbs are organic. Organic minerals are well absorbed and do not leave toxic deposits in the body. There is no unused excess to be deposited in the joints and bodily tissues. Horsetail and oatstraw are rich sources of natural silicon which is required as a base for the body to produce bone and cartilage. These are also excellent herbs for the skin since the skin requires silicon to be healthy.
Useful for helping:
Rebuild nerves (shattered nerves, nervous breakdown, neuralgias, etc.)
Relax overactive or irregular heartbeat
Build healthy bones or repairing damaged bones and/or torn cartilage
Keep bones strong, dense and healthy, especially during menopausal years.
Suggested usage: one to two droppers full 3 to 4 times daily or as needed. To repair damage and rebuild tissue, works especially well in combination with a Green Food Formula such as Essential Nutrients . To help skin, can also apply diluted essential oils topically: Geranium, Lavender, or Frankincense Click here to see more info and order Calcium From Herbs



Iron From Herbs Formula:

Iron From Herbs is an iron formula that comes completely from herbs. There is no metal or inorganic iron in this formula. If a child takes too much inorganic iron, it could be fatal. Inorganic iron can be dangerous, so it is important to educate yourself about iron and the different types if inorganic iron.

Beware of these types of iron: Synthetic Iron Supplements (Inorganic iron):

Ferrous citrate

Ferrous gluconate

Ferrous fumarate

Ferrous peptonate

Ferrous sulfate

Carbonyl iron

Ferrous

anything Dangers and Side effects of Inorganic Iron:

*Stomach upset

*Nausea and/or vomiting

*Constipation

*Diarrhea

*Staining of the teeth

*Fatal in an overdose

*Inorganic iron is mostly unabsorbed and is excreted as iron sulphid, coloring the stools black.

*Inorganic iron leaves toxic accumulations in the stomach & digestive tract.

Inorganic iron, after it has been taken in considerable quantities in the inorganic form, shows in the iris (colored portion of the eye) in the areas corresponding to the stomach and bowels as a rust brown discoloration which closely resembles the color of iron rust. This iris finding has been verified by iridologists all over the world for the past 100 years.

Henry Lindlahr, MD stated that he had seen hundreds of cases of iron poisoning in people who consumed iron supplements or spring water that was strongly impregnanted with the mineral. He writes, "A lady came to one of our public clinics for diagnosis from the iris. The area around the pupil corresponding to the region of the stomach and intestines, showed a very heavy iron discoloration. I asked whether or not she had not taken the mineral in some form of drugs or patent medicines, but this she positively denied. Adroit quizzing finally brought out the fact that for several years she had used water from the iron spring in Lincoln Park. After forming this habit, she had suffered much from constipation and indigestion.

I explained to her that these ailments were probably the result of the iron poisoning. Following my advice, she adopted a pure food natural diet and began a course of eliminative natural treatment. Within six months the iron sign had disappeared from her eyes and the digestive organs were in normal condition." (Iridiagnosis, Vol. 1, Henry Lindlahr, MD, 1919, p. 120)

Now for the Good News:




Iron as it occurs naturally in foods and herbs is organic. This means that it is well absorbed, and does not leave toxic accumulations in the body or rust-colored deposits in the iris of the eye. Iron From Herbs is a formula that is made entirely from herbs. Unlike other supposedly natural herbal iron supplements that contain inorganic iron, Iron From Herbs is completely herbal and contains only organic iron as it occurs naturally in the herbs. As such, it replenishes lost iron and strengthens the blood in a natural way. Unlike the dangerous inorganic iron supplements, organic iron, is safe and harmless even if there is an accidental overdose.

Organic iron as it is contained in herbs is not the same as iron from synthetic supplements. There are three types of iron: iron from plants, iron from animals and metallic (inorganic) iron. Each type of iron is absorbed differently, so the milligrams do not compare to each other. 50 milligrams of inorganic iron is not the same as 50 milligrams of natural organic iron. If your doctor has told you to take a certain number of milligrams of iron, he or she is most likely to be referring to inorganic iron. We find that inorganic iron does not absorb as well as organic iron and thus, we do not use it.

Synthetic iron supplements can take up to 6 months to work and commonly cause constipation. By contrast, organic iron from herbs usually only takes around 1 month to work and do not cause constipation. Synthetic iron can cause iron overload and has been associated with an increased risk of heart disease. Natural organic iron as contained in herbs does not cause iron overload or increase risk of heart disease.




Tissue Repair Oil (formerly "Pane" Relief Oil):


Helps Relieve Pain and Inflammation: A wonderful relief from muscular and joint pain due to injury, overuse, fibromyalgia, arthritis, bursitis, tendonitis and other typesof pain. The effect is heating and cooling at the same time. Much European research has demonstrated the ability of arnica to help rapidly regenerate injured or damaged tissues. The St. Johns wort helps to heal damaged nerves. Wintergreen oil is a classic remedy used for centuries for painful joints and other inflammations. The addition of other herbs and essential oils classically used to repair tissue damage helps to make this a very strong formula for pain relief.

Suggested usage: A very powerful formula to be used topically a few drops at a time on the painful area.

Clinical Tips:




Click here to see more info and order Tissue Repair Oil



Lobelia Tincture: A powerful bronchodilator and lung relaxant.

Lobelia opens up the bronchials, taking away the struggle of wheezing, coughing and shortness of breath. It is classified as an antispasmodic herb, meaning that it releases spasms and cramps of all types. Spasms of the bronchial passages cause asthma attacks and coughing spells by narrowing the breathing passages. This herb helps release these spasms. Some people also use lobelia at night to help get to sleep. This formula helps relax muscles and slow down tremors such as occur with Parkinson's disease.

Herbal Quality Tip:

High quality lobelia should produce a temporary (around 5 minutes) scratchy sensation at the back of the throat. If taking a lobelia product that does not have this effect, then it is a poor quality product.

Suggested usage: 15 drops to one dropper full 3 to 4 times daily, or as needed. For additional healing and to help open up and heal lungs, can also can use Germ Blaster Formula, Cayenne, or the Allergy Relief Essential Oil Blend Formula. In cases of Parkinson's, add in the Essential Nutrients and use in combination with the 28-Day Healing Program. Click here to see more info and order Lobelia Tincture



EZ-Resp Formula: Replaced by the Lung Support Formula




Opens Lungs and Eases Difficult Breathing:

Many people are so ill with lung problems that they must sleep sitting up every night. For these people, lung herbs are a blessing. A very strong and stimulating formula to use only for opening the lungs in cases of wheezing that has not responded to anything else (such as pulmonary fibrosis, cystic fibrosis, silicosis, Black Lung Disease, Emphysema, severe asthma, etc.) More targeted towards the lungs than the Breathe Again Formula. Ma huang, because it is stimulating and energizing, should not be used by those with diabetes, high blood pressure, overactive thyroid or anxiety disorders (in these cases, use

Lobelia tincture

and/ or

Germ Blaster

instead).

Prescription steroid therapy has many serious side effects: steroids are used in cases of lung disease and asthma in order to decrease inflammation. The use of these drugs provide relief, but not without cost. The side effects include muscle wasting, the formation of a fatty "buffalo hump" at the back of the neck, water retention, "moon face," truncal obesity (fat accumulates in the trunk of the body), severe osteoporosis with bone fractures (will develop in half of all patients), osteonecrosis, high blood pressure, cataracts, acne, hirsutism (growth of facial hair in females), diabetes, and stomach ulcers. These drugs cause the adrenal glands to switch off and shrink. If the drug is suddenly stopped, the adrenal glands cannot take over the function previously provided by the drug. This causes a life-threatening withdrawal syndrome. It is wise to try safer alternatives before resorting to risky medications.

Suggested usage: one to two droppers full 3 to 4 times daily or as needed. For severe, chronic or genetic disease, use in combination with juicing and the 28-Day Healing Program. There is a high correlation between toxicity in the large intestine and lung conditions. The famous chiropractor Bernard Jensen found that cleansing the large intestines had a dramatic effect on the lungs. Intestinal Rejuvenation Program. Avoid dairy products - they produce more mucous.
Dairy-free cookbooks: The Uncheese Cookbook, Table For Two: Meat and Dairy-Free Recipes For Two, Not Milk...Nut Milks, Super Smoothies



Eyebright Formula:


Help For The Eyes:

Eyebright has been used by natural healers traditionally to heal eye ailments such as glaucoma, retinitis pigmentosa, macular degeneration, cataracts, and conjunctivitis and other vision problems. For best results, use internally as well as in an eyewash. Use internally if eyewash is not possible. The famous herbalist

Dr. Christopher used cayenne to help increase circulation to the eyes. He found that the addition of this one herb would increase the effectiveness of the formula many times over. It also greatly increases the speed of healing. Effects may be noticed rather quickly in acute problems, but may take regular use for months for more chronic conditions. Research has confirmed its effectiveness in healing conjunctivitis.

The Eyebright Formula can also be taken by mouth and as a nasal wash solution to help runny nose, allergies, allergic rhinitis, sinus drainage, and nasal polyps.

Suggested usage:

Take one dropper full 3 to 4 times daily by mouth. For severe conditions, use in combination with

Essential Nutrients

,

Cayenne

, the

Brain Regain Formula

, juicing and/or the

28-Day Healing Program

. Pregnant women are advised not to take goldenseal internally since it is theorized that it could possibly stimulate labor.

This formula frequently brings residues of old infections and toxins out of the eye, that may wrongly appear as an infection when it is simply bringing toxic buildup out of the eye tissues so that they can heal. When these toxins are eliminated, the eye problems usually disappear. This cleansing process may be slowed down by decreasing the dose. Click here to see more info and order the Eyebright Formula. Though this formula containing a small amount of cayenne works fastest, we also have a cayenne-free formula that contains the same eye-healing herbs but without the cayenne pepper. This makes for a more comfortable eyewash.



Blood Detox Formula: Antitumoral and Blood Purifying Compound:

Purifies, thins and strengthens the blood. This formula originates from the famous Blood Purifying Formula designed by Dr. Christopher, a famous herbalist who healed many incurable diseases. The formula was used specifically for severe degenerative disease, including cancer. This formula has been updated several times in order to have more rapid and stronger effects. These herbs are classified by herbalists as alterative herbs – herbs which change the composition of the blood and reverse degenerative processes in the body. Dr. Christopher very much favored the use of red clover and chapparral in cases of cancer, swearing by them. From the periwinkle flower, scientists have extracted and synthesized the conventional anti-cancer drugs vinblastine and vincristine.

70

Poke root has shown much potential in cases of breast cancer. By itself, the blood thinning effects of this herbal formula are safe, but it is not to be combined with prescription blood thinners . Some people use this formula instead of prescription blood thinners.

Suggested usage: 2 droppers full 4 to 6 times daily. Best results when used with Liver Regeneration Program,
Intestinal Rejuvenation Program and Essential Nutrients, or for severe cases, use as part of the 28-Day Healing Program. Also see books on Healing Cancer with Nutrition: How I Conquered Cancer Naturally, Living Foods For Optimum Health and books on Emotional Healing for Cancer: Getting Well Again

Clinical Tip: This formula succeeds in hopeless cases where others fail. This very potent tincture can be mixed in with grape juice, tomato juice or sweet almond milk to help the taste. (One of my friends says it tastes like a White Russian when mixed with sweet almond milk). The most dramatic effects come from use along with the 28-Day Program. Click here to see more info and order Blood Detox



Cayenne Tincture:

This is the hottest cayenne tincture available. Most cayenne powder in the stores is a wimpy 40,000 heat units.

This tincture is at least 200,000. The more heat units cayenne contains, the more therapeutic it is - the more powerful healings result. Most herbalists such as Dr. Christopher who healed major diseases did not use conventional wimpy cayenne, but the really hot chilis such as African Birdseye peppers or habaneros. A wonderful tincture for stimulating blood flow to the head, either used by itself or in addition to the

Brain Regain Formula

to increase its beneficial effects on the brain. Excellent for rebuilding, repairing, regenerating and maintaining the heart. Cayenne is a tonic herb, and can be taken every day. It is a spice used in ethnic foods all around the world.

Helps lower cholesterol and prevent blood clots: This is the ideal substance to take to thin the blood and heal the heart after a heart attack. Many people shun the very dangerous and toxic doctor-prescribed blood thinning medications in favor of cayenne and garlic. Research has also shown an ability of cayenne to lower cholesterol levels and to reduce abnormal blood clotting by reducing platelet aggregation. Because of this, many people now use cayenne as a preventative for heart attacks, strokes, and problems with blood circulation. Unlike blood thinning medications that can lead to dangerous and life-threatening bleeding episodes, NO ONE has ever suffered from bleeding due to cayenne pepper alone. In fact, I have used cayenne to sucessfully STOP bleeding. Columbian research shows that an extract of cayenne can stop the bleeding effect from a toxic snakebite. 64 Unlike pharmaceutical medications which have only one narrow effect, cayenne has many effects. Depending on the situation, cayenne can either stop bleeding or dissolve clots with the end result being a normalization of circulation in the body. I consider it safer and more effective than aspirin. Cayenne also has very powerful effects on the heart. Many people have used it to take themselves out of congestive heart failure.

Improves brain function: Perhaps one of the most well-known effects is that of increasing blood circulation to the head and brain areas. This increase in circulation is easily seen when a person consumes cayenne, which immediately produces a flushing effect in the face (a red face). This effect gives cayenne broad applicability in healing diseases of the head and brain (such as poor memory, Alzheimer's disease, disease of the eyes and ears, recovery from strokes, brain damage and coma.)

Helps chronic pain, stomach ulcers, kills germs: Cayenne has received much attention for its ability to reduce chronic pain, and many capsaicin creams are now on the shelves which are marketed as pain relief for those with muscle and joint pains. In other countries, researchers have noted a decided antifungal and even antibacterial properties of cayenne. Finally, the research has shown that cayenne has the ability to protect the stomach lining, proving that this compound actually improves peptic ulcers (NOT worsening them or causing them). Because of its effect of stimulating intestinal enzymes, it improves digestion. Cayenne mildly activates the intestines, stimulating intestinal movement (peristalsis).

High in vitamin C and antioxidants: According to gas chromotography and mass spectrometry, red peppers (Cayenne) contain the capsaicinoid analogues capsaicin and dihydrocapsaicin 38 and five major glycolipid classes (acylated steryl glucoside, steryl glucoside, monogalactosyldiacylglycerol, digalactosyldiacylglycerol, and glucocerebroside). Researchers have also found that capsicum contains high amounts of L-ascorbic acid, providing 124-338% of the RDA for vitamin C) and high levels of carotenoids (highly antioxidant plant pigments) making cayenne a powerful antioxidant. 39 Cayenne has been used in many different way in many different countries. In Jamaica, the healers have used cayenne for diabetes, and research has confirmed that cayenne has a noted blood sugar-lowering effect in those with diabetes, while it also increases insulin secretion. 40

Ingredients: 100% fresh juice of organic habanero peppers. Caution: very very hot!!! Not for those who have chronic diarrhea or colitis. 2 fluid ounces. For more information about the ability of cayenne to heal incurable diseases, see Dr. Christopher's book Capsicum.

Suggested usage: start with 5-10 drops once daily. Over time, slowly build up to one dropper full 3 times daily. Always take with food. Never take a strong cayenne preparation on an empty stomach or stomach cramps may result for about 30 minutes afterwards. For poor circulation, Ginger tincture can also be added. The combination of ginger and cayenne seems to work well. Click here to see more info and order Cayenne Tincture

Echinacea Premium Formula: Herbal Quality Tip:

A high quality echinacea extract should fill the mouth with a strong tingling sensation. If an echinacea product does not produce this ten-minute numbing and tingling sensation, then it is a poor quality product.

Clinical Tip:

Echinacea has its strongest effects when taken in

bursts

. Taking it for one week out of the month greatly improves immune system function. However, taking it every day over long periods of time will eventually weaken its effects.

Click here to see more info and order Echinacea Premium Germ Blaster Formula: Increase in Mineral Absorption

: Researchers in India added garlic and onion to rice and sorghum cereals, and chickpea and green gram pulses, and concluded that "both garlic and onion were evidenced here to have a promoting influence on the bioaccessibility of iron and zinc from food grains." They added, "This novel information has the potential application in evolving a food-based strategy to improve the bioavailability of trace minerals and hence contributes to the human health benefit."

101

This study corroborated earlier research findings in lab animals that found a healthy increase in iron and zinc levels due to the addition of sulfur-containing amino acids added to their food. (Garlic and onions are high in sulfur-containing amino acids.)

Click here to see more info and order Germ Blaster Immune Valor Formula: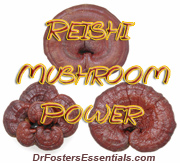 Reishi:
One of Nature's
Greatest Immune Tonics
Childhood asthma:
Therapeutic Mushrooms have been tested and researched extensively in China. When white blood cells (PBMC's) taken from asthmatic children were bathed in a solution of cordyceps extract, they proliferated less and produced less inflammatory cytokines (by down-regulating the expression of GATA-3 mRNA and up-regulating the expression of Foxp3 mRNA in white blood cells). Researchers concluded that the extract can alleviate chronic allergic inflammation and they found it useful in treating childhood asthma. (by increasing the content of IL-10.)
96
Activity Against Tumors:
Reishi mushroom (aka Ganoderma lucidum or G. lucidum) is a medicinal mushroom having biological effects such as immunomodulation and anti-tumor actions. In China and many other Asian countries, G. lucidum is used as a folk remedy to promote health and longevity. Many studies have shown that G. lucidum modulates the immune system, including, for example, antigen-presenting cells, natural killer (NK) cells, and the T and B lymphocytes. Over 62 research studies have been completed to determine the antitumor effects of reishi mushroom, all of which confirm its antitumor properties. The antitumor effects of Ganoderma lucidum are thought to be due to its triterpene content. Researchers obtained extract from the fruiting body of the Reishi mushroom. These extracts were proven to cause suppression of human osteosarcoma (bone cancer) cells
110
, gastric cancer cells
111
, colorectal cancer cells
112
,
118
,
119
, melanoma cells
113
, hepatocarcinoma (liver cancer) cells
114
and
115
, lung cancer cells
116
, and human leukemia cells
120
,
121
. When administered before and after gamma radiation and the chemotherapeutic drug cis-platin, the extract not only demonstrated notable antitumor effects on cancer cells, but also protective effects on damaged normal cells caused by the radiotherapy and chemotherapy.
122
Noting that cordyceps and therapeutic mushrooms have long been used in Asia to treat cancer patients, Korean researchers proved that the protein portion of cordyceps exerted strong antifungal effect against the growth of the fungus Fusarium oxysporum, and exhibited cytotoxicity against human breast and bladder cancer cells. (kills these types of cells)
97
In China, researchers proved that the extract of cordyceps inhibited growth and induced cell death (apoptosis) of 3 types of tumor cells (HeLa, HepG2 and MCF-7 tumor cells). In addition, in vivo studies showed that they displayed significant inhibitory effects on cell population growth of melanoma B16 cells. They concluded that the extract was an effective anti-tumor agent in vivo and in vitro.
98
and Korean researchers corroborated this antitumor activity against human breast cancer MDA-MB-231 cells. (increased apoptosis)
99
Rheumatoid Arthritis:
Cordycepin (3'-deoxyadenosine), a bioactive compound of Cordyceps militaris, has been shown to exhibit many pharmacological activities, such as anti-cancer, anti-inflammatory and anti-infection activities. When they took fibroblast cells from the joints of 12 rheumatoid arthritis patients and cultured them with Cordycepin, they found that the Cordycepin strongly inhibited the release of inflammatory chemokines (IL-1beta-induced chemokine production).
100
Rhodiola and Fatigue/ Stress/ Depression:
The most studied component is salidroside. Extracts of rhodiola can have therapeutic benefits for individuals with major depressive disorder (mild to moderate depression)
123
,
125
,
124
the latter study being a randomized placebo-controlled trial, during which 57 subjects took the herb and were compared to others who took the antidepressant sertraline. Subjects with mild to moderate depression responded favorably to rhodiola and the herb had less side effects. Rhodiola has demonstrated cardioprotective effects, protecting the heart against injury after heart attack (ischemia reperfusion injury),
126
,
127
and stroke (Brain ischemia)
128
. Strong scientific evidence is available for Rhodiola rosea SHR-5 extract, which, in clinical trials, improved attention, cognitive function and mental performance in fatigue
130
and in chronic fatigue syndrome, and favorably affected the levels of circulating cortisol and Nitric Oxide.
129
. In another randomised double-blind placebo-controlled clinical trial, repeated administration of Rhodiola exerted an anti-fatigue effect that increased mental performance, particularly the ability to concentrate, and decreased cortisol response to awakening stress in burnout patients with fatigue syndrome.
131
Click
here
to go back to Immune Valor Description and order page




Celebration Essential Oil Blend:


Strong Activity Against Bacteria: This blend contains essential oils that have a high activity against bacteria. There are numerous articles tha prove the effectiveness of cinnamon against various types of bacteria such as E Coli 71, food borne pathogens 72, Legionella pneumophila (cause of pneumonia) 73, Klebsiella pneumoniae 74, Pseudomonas aeruginosa 74, Proteus vulgaris 74, Bacillus subtilis 74 and Staphylococcus aureus 74. It was even effective against Salmonella as well as the deadly food poisoning bacteria E. Coli O157:H7 78, a bacteria responsible for food poisoning outbreaks across the country that caused many deaths due to bloody diarrhea and kidney failure. Cinnamon oil was also effective against other bacteria responsible for food poisoning such as Listeria monocytogenes (sometimes present in raw milk) and Campylobacter jejuni 79. In summary, cinnamon oil has been proven to be effective against all major types of bacteria that cause food poisoning.

Strong Activity Against Fungus: Besides showing antibacterial activity, cinnamon oil (as well as clove oil) has also been shown be active against fungi such as Aspergillus flavus, Penicillium roqueforti, Mucor plumbeus and Eurotium sp 75 4 yeast species (Debaryomyces hansenii, Pichia membranaefaciens, Zygosaccharomyces rouxii and Candida lipolytica) 75, and many other types of fungi 77. More fungi that were inhibited by cinnamon oil were: Aspergillus niger, Aspergillus fumigatus, Aspergillus nidulans Aspergillus flavus, Candida albicans, Candida tropicalis, Candida pseudotropicalis, and Histoplasma capsulatum 80. Histoplasma capsulatum causes histoplamosis, a lung infection caused by exposure to bird droppings that come from birds infected with the bacteria. Aspergillus sp are fungi that cause several types of fungal lung infections that can occur in people with a low immune system or those who have been exposed to toxic mold. A surprising research finding was that cinnamon oil killed human lice after 24 hours of exposure 76.

Safety Precautions: Remember that cinnamon is a "warming" oil that can feel hot and irritating to the skin if applied undiluted. Always dilute this formula with a carrier oil (almond oil, olive oil, sesame oil, jojoba oil, castor oil, coconut oil, avocado oil, walnut oil, sunflower oil, hempseed oil or any other type of carrier oil) before applying to skin. Never dilute cinnamon oil with water. Water would make the cinnamon oil even more irritating and cause a burning sensation. Click here to see more info and order Celebration Oil.


Sweet Essence Essential Oil Blend:


Cinnamon's Effect on Blood Sugar: This blend contains natural essential oils that have a balancing effect on blood sugar. Essential oils are stronger, more concentrated and more potent than herbs, herbal tea, herbal capsules and even herbal extracts. Whether the blood sugar is too high or too low, natural botanicals help bring it back into balance. Cinnamon oil is a classic for regulating blood sugar. Research shows the extract improved glucose tolerance and lipid profile in rats who were fed a high sugar (fructose) diet. 81. This blood sugar regulating effect has also been documented in a major medical journmal in humans 82 who were fed a high glucose liquid. The expected blood sugar "spike" was averted by cinnamon oil ingestion. The cinnamon oil increased insulin sensitivity in these people.

Note that people who suffer from hypoglycemia usually experience this blood sugar "spike" after consuming high carbohydrate meals, and this "spike" is the direct cause of an over production of insulin that causes an episode of hypoglycemia (low blood sugar) a few hours later. Thus, cinnamon oil can avert a low blood sugar episode as well when taken with meals.

Cinnamon oil has numerous healing effects. The essential oil of cinnamon also has proven antibacterial properties. Click here to learn more.

Fennel Oil:
Hormonal activity: Fennel oil has the ability to stimulate hormones. One study documents an estrogenic effect and states that the oil is beneficial for women to increase breastmilk secretion, promote menstruation, facilitate birth, and for men to alleviate the symptoms of the male climacteric ("male menopause"), and for both men and women to increase libido.83 Its topical use has been shown to reduce excessive hair growth in women who suffer from hirsutism.84

Antibacterial effects: Fennel has also been proven to have strong antibacterial activity against Escherichia coli O157:H7, Listeria monocytogenes, Salmonella typhimurium, and Staphylococcus aureus.85 as well as Pseudomonas aeruginosa. 86

Eases Cough and Spasms: Researchers have also observed a bronchodilating effect and an antispasmodic effect on tracheal muscles. 87.

Organ Protective Effects: And even more impressive is its ability to protect the liver from damage. In one study, researchers caused liver damage by administering the highly toxic chemical carbon tetrachloride, widely known for its liver damaging effects, causing elevated liver enzyme levels. Fennel oil lowered these elevated liver enzymes (ALT, AST, ALP) and bilirubin, that were caused by the liver damage. 88

Coriander oil:
Effect on Blood Sugar, Lipids and Cholesterol: Coriander is an herb that is known for its blood sugar lowering effect in diabetics.89 As with cinnamon oil, coriander has demonstrated the ability to lower cholesterol and triglycerides 90, 108. Coriander is considered a carminative herb that helps enhance the secretion of digestive enzymes. 109 One research study shows the positive effects of coriander on pancreatic enzyme (lipase and amylase) production and secretion.91. This leads to an enhancement of pancreatic function. In diabetic rats, coriander lowered elevated blood glucose levels 92, 108 94 as well as cholesterol and triglyceride levels 93, 108. Click here to see more info and order Sweet Essence
References
More Herbal Research
---
"My Disease Is One Of The Best Things That Has Happened To Me;
It has Pulled Me Out Of A Quietly Desperate Life
Toward One Full Of Love And Hope."
- Tom O'Connor, person with ARC
---