How I Helped People Who Had Failed Medical and Natural Treatments:
By
Cynthia Foster, MD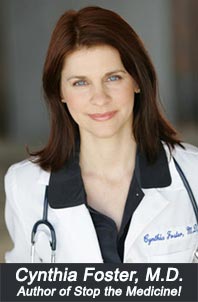 When I had epilepsy for four years, having seizures up to twice a day, I thought for sure I was incurable. I was in medical school learning how incurable my condition was and that it could only be managed with anticonvulsant medications. In my desperate search for answers, I found a holistic RN who helped me changed my diet to a whole foods unprocessed diet and advised me on natural supplements and how to detoxify my body naturally. I healed a great deal during those weekly visits to her office but it wasn't until I met the next natural healer who recommended a powerful one-month long herbal detox that I was able to cure myself completely and permanently of epilepsy.
I had tried herbs, vitamins, minerals and many supplements from the health food store, but I did not realize that most of the supplements sold on the market were watered down, processed incorrectly and sold in their weakest form (burnt herbs in capsules) where they quickly deteriorated on the shelves. Many were not organic or wildcrafted and some were made from activated sewage sludge, ground up rocks, metallic iron filings and many other horrifying things. I had to learn about herbal quality and how to use the right doses and to use herbal cleanses in a certain order to heal my body completely.
Once I was healed, I could no longer practice the conventional medicine that I had learned in medical school. I had seen too many people healed naturally from so-called "incurable diseases." I decided to strike out on my own and see people as a holistic practitioner instead of a medical doctor. Very aware of how certain powers-that-be persecuted innocent natural healers and even raided their offices, I worked by word-of-mouth, my practice being mostly secret. Now 20 years have gone by and I've decided to go public with my natural healing programs for the benefit of those, who, like me, believed that only medical experts could help me and that I could not do anything on my own to heal.
The following are the guidelines I have used for over 20 years to help people get well after they had failed treatments recommended by medical doctors as well as from natural healers. The major reasons I saw that people did not get well with other natural healers or with medical doctors was because of the following:
Poor product quality - Read about Our Product Quality and Why It is So Strict


Doses were too low


Herbs did not get to where they were needed due to lack of circulation and blockages in the body.


Practitioner or patient wanted to focus on just the symptom instead of the entire body


Failure to address the emotional component


Failure to recognize symptoms caused by patient's over the counter and prescription medications
Herbal Programs:
STEP ONE:

Beginner's
Herbal Nutrition and Healing Program:
First 4 Weeks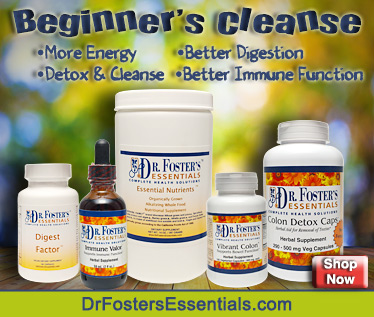 The Beginner's Program







No matter what the health problem, this is where everyone begins. Having healthy digestion, elimination, nutrition and immune function is the foundation of good health. Unless the intestines have first been cleansed, targeted specific herbal formulas may not have the desired effect.



The Beginner's Program




What's Next? Now Can I Take Specific Formulas?



If there is/are (a) specific health issue(s) that still need(s) attention, individual formulas can be added (such as Brain Regain, Healthy Heart, Eyebright Formula, or a hormonal strengthening formula, etc.) If you have chronic headaches, you can go ahead and do a steam inhalation with Germ Shield or take the Brain Regain or Head Relief Formula. If you have chronic pain, you can go ahead and apply Tissue Repair Oil wherever you have pain.

If you have a lot of fatigue, it's very likely you have a hormonal weakness, showing up as low thyroid symptoms, menopausal symptoms or exhausted adrenals (even if you haven't been diagnosed), and so at this point, it can be very important to start not only cleansing, but toning the body.

Toning basically means strengthening. You can strengthen your hormonal system with adaptogens and herbs specific for the endocrine system (Femme Pause, Female Harmony, Adrenal Support, Female Magnetism, Immune Valor, or Prostate Formula). So, if you have a hormonal weakness, you want to get right on a hormonal strengthening formula - so pick one, and continue that for the long-term for at least one year. You can also take these throughout any cleanse, even if it's not listed that way in the instructions.

Individual formulas such as the above can usually be taken starting the second week of colon cleansing. Targeted formulas can be taken at any time, and they do work, but for a complete healing, and to avoid detox reactions, it's best to do all of the colon, stone, liver, and kidney cleanses. To heal, it's important to consider the entire body, and not the part that seems ill.

So, let's say you have a heart problem. You do a colon cleanse and take the Healthy Heart Formula. It's still important to do a liver cleanse because the liver rules cholesterol and brain function, while the kidneys are involved in regulating body pH, and eliminating excess fluids and acidic wastes from the body - all of which can affect your heart. It is this way with pretty much every disease. We can take specific formulas, and they can help a great deal, but until we cleanse, detoxify and strengthen the entire body, you may only get a partial result.

The colon, liver, gallbladder and kidneys can accumulate quite a lot of toxins without obvious symptoms and even lab tests can be completely normal. Yet, these organs are often leaking toxins throughout the entire body, creating symptoms that appear unrelated, but which are, in fact, directly related.

After the Beginner's Cleanse (colon cleansing, digestive enzymes, immune system balancing and Essential Nutrients). The Intermediate Program is next: Stone Cleanse.

After that, Advanced Cleanses are usually done next such as the Liver Regeneration Program, the Kidney Revitalization Program, Cholesterol Busters Program, AntiCandida Program, 28-Day Healing Program, Natural Fertility Program, Juice Fasting Program, Parasite Cleanse Kit, or Weight Loss Program. You can also consult the Herbal Reference Guide for more ideas.




STEP TWO:

Simplified Stone Cleanse
AND
Specific Formulas




Continue taking Essential Nutrients or Earths Nutrition Powder and any specific formulas you need


Do the Simplified Stone Cleanse




Before we begin to flush out toxins, we have to be mindful of blocks. First we unblocked the intestines, and now we need to unblock the liver and kidneys. What stands in the way? On a physical level - stones. Stones in the gallbladder and stones in the kidneys. They form silently over many years, and produce either no symptoms at all, or ones that appear to be unrelated.


One of the first things I noticed when I began my herbal healing practice was that when I put people on a liver cleanse, they would get pain in the liver and very uncomfortable flu-like symptoms due to toxins coming out of the liver that were not clearing out of the colon. This was due to constipation and built up toxins in the colon. The first remedy I applied was to make it mandatory to do colon cleansing with the liver flushes. This took care of most of the muscle aches and pains, and made it easier to flush out the toxins, but people were still getting liver and gallbladder pains, a sign of gallstones. Many of them were in their thirties and according to medical science, they shouldn't have been old enough to have gallstones.

I then started suggested they do a stone cleanse first before attempting liver flushes. Amazingly, this took care of all the pains, and people started reporting miraculous healing results. Gallstones can be silent. People can go for years having them without symptoms until they do a liver flush to flush them out. Instead of forbidding people with gallstones to take certain bile-stimulating herbs, I simply have them remove the blockage first. Now, we can cleanse the liver!

Another reason for the stone cleanse was because many women were doing kidney cleansing for chronic bladder infections who did not realize they had kidney stones. They had low back pain as their only symptom. As long as the kidney stones remain in the kidneys, they do not produce much pain. When they try to move out of the kidneys into the ureters, they can get stuck, causing an enormous amount of pain. Doing the stone cleanse got to the stones on which bacteria were collecting and causing infections.

Although both the liver cleanse and kidney cleanse contained a few stone-dissolving herbs, the herbs didn't seem to have an immediate effect. I designed the stone cleanse to contain these herbs in higher doses and in a more concentrated form to dissolve stones more quickly. Bingo! It worked.








The Simplified Stone Cleanse








STEP THREE:

Advanced Herbal Program:
Liver or Kidney Cleansing




Continue taking Essential Nutrients


Begin or continue taking the specific formula for the specific health issue.
Prostate Formula, Female Harmony Formula, Brain Regain Formula, Digestive Formula, Healthy Heart, Vascu-Calm, Healthy Cholesterol Formula, Eyebright Formula, Femme Pause Formula, Head Relief, etc.) If you're having problems figuring out what you need, consult the Herbal Reference Guide


AND EITHER

Liver Regeneration Program (Vibrant Colon, Colon Detox Caps, L/GB Formula, Detox Chai Spice)

OR

Kidney Revitalization Program (Vibrant Colon, Colon Detox Caps, Kidney/Bladder Formula, K/ B Herbal Tea)






If everything going's great and there are no health issues remaining, then follow up with the Maintenance Program to maintain ideal health.

If the issue cannot be resolved after several months of the Advanced Herbal Cleanses, or if the health issue is serious, then it is suggested to begin the 28-Day Healing Program which includes not only herbal formulas to cleanse the entire body, but other natural healing methods as well that are done to break up blockages in the body, increase circulation, and address emotional issues.


Maintenance "Keeping Healthy" Program




Take The Essential Nutrients or Earths Nutrition Powder every day


Take any herbal formulas specific for your problem


Every 3 months, do a Liver Regeneration Program or a Kidney Revitalization Program


Eat a plant-based food program with a minimum of processed foods. No pasteurized, homogenized products. No processed deli meats. No meat or poultry that come from feedlots or where animals were caged, fed grains, given antibiotics or hormones. No farm-raised fish. No hydrogenated oils/trans fats. No white sugar or refined white flour and no white table salt. No genetically altered foods or artificial sweeteners, colors or flavors. If you can't be a vegetarian or don't feel good on a vegetarian diet long-term, it's ok. Listen to your body and do what feels right between your cleanses.


Take the Immune Valor Formula every day to help support and balance the immune system, fight fatigue and strengthen the entire body. This is a not a detoxifying formula. This is a formula you take between cleanses to build and strengthen. An alternative would be a hormonal strengthener such as Female Harmony, Femme Pause, Female Magnetism or Adrenal Support. Most of us tend to overestimate our hormonal strength. As women, we think if our menstrual periods are regular, there is no problem. They can still have ovarian cysts, endometriosis, infertility, and thyroid problems even though their periods are regular. In our modern society, both men and women tend to burn the candle at both ends, run around trying to take of everyone except ourselves, stay up late at night, take on 2 jobs, or take on too many responsibilities. The end result is burnout: chronic fatigue, adrenal exhaustion, and low thyroid function. I have found it's better to support with herbs before a problem ever develops. When your hormones are gone, they're gone. Then you can spend years trying to get them back. Herbal hormonal strengtheners are like our fountain of youth. When we lose our hormones, we lose our youthfulness - we look older, get wrinkles, lose hair, lose our energy and vitality, we produce lesser amount of stomach acid which leads to to vitamin/mineral deficiencies and chronic heartburn. Hormone production declines as we age, but we can choose to tonify and strengthen our endocrine system and to be strong and vital instead of weak, frail and fatigued as we hit those older years.


Have some fresh squeezed juice once a week or more often, especially vegetable juice.


Take Flora-G Plus or Flora-G every day to manage cravings, maintain colon health, regulate the metabolism, control Candida, and maximize the body's absorption of nutrients. Flora-G Plus also helps to maintain healthy intestinal flora and frequency of bowel movements (One bowel movement for every major meal eaten during the day - this usually means 2 to 3 bowel movements daily). Colon Starter Plus (extra strength) or the Vibrant Colon Formula (regular strength) can also be taken.

It is not recommended to eat mass marketed yogurt or relay on it for the beneficial bacteria for several reasons:

• Yogurt usually does not a high enough amount of beneficial bacteria to be effective. It is also processed, pasteurized and homogenized, processes that destroy nutrients and cause the yogurt to be acidic, mucus-forming.

• The commercial mass-marketed yogurt in American grocery stores is processed, hydrogenated, homogenized, pasteurized and filled with hormone and pesticide residues due to current livestock rearing practices. It also contains the cheapest, most refined, nutritionally depleted, diabetes-causing sugar available. Most beneficial bacteria in commercial yogurt die during the pasteurization process. This makes commercial yogurt an acid-forming, cancer-causing (due to growth hormones), hormone-disruptive, unhealthy food.

• Pasteurized homogenized dairy products are an important cause of constipation in young children as well as in adults. Organic goat milk yogurt could be a better substitute, but can still cause constipation.

• Homemade yogurt with hormone-free, antibiotic-free, free-range, unprocessed dairy could also be an alternative, but can be time-consuming, so it's often easier to take a supplement. The candida-killing effects of Flora-G Plus go far beyond acidophilus and other dairy-based strains.

Take 2 Tablespoons of pure flax oil, borage oil, or evening primrose oil daily to provide essential fatty acids. An alternative is to take 1 Tablespoon of freshly ground flax seeds. Do not take fish oil - fish oil can thin the blood too much and lead to hemorrhagic stroke.
Take care of the digestion by taking Digestive Formula or digestive enzymes (Digest Factor) with meals - it is especially important to take digestive enzymes with cooked meals, since they have lost their natural enzymes and can create a stress on the digestive system.






Part 2 of This Article Continued on Next Page:

---
"Success seems to be largely a matter of
hanging on after others have let go"
- William Feather
---