Your Health Problem Could Be Related To Toxins in the Kidneys and Bladder. Learn the Hidden Signs and Symptoms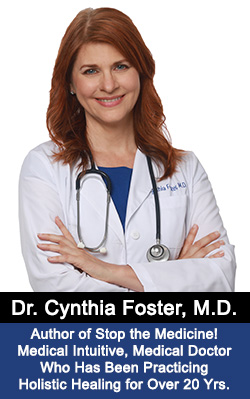 -by Dr. Cynthia Foster, M.D.
Scroll down to learn what a kidney cleanse is, the benefits, how it works, how to know if you need it, hidden signs and symptoms of kidney and bladder toxins, how kidney toxins show in your face, warnings about poor herbal quality, prescription medications that damage the kidneys and why you haven't gotten relief from your symptoms.
Over 20 years ago, when I was in training to become a conventional medical doctor, I battled seizures twice daily for almost four years until I found the natural way to cure it without medications or surgery. To do this, I first had to seek out a holistic nurse who had left conventional medicine herself because she had lost a kidney and the other kidney had started to fail.
She was able to save her kidney with natural healing and still has that kidney over 20 years later. I did not think my kidneys had anything to do with my multiple health problems, but when I took herbs for my kidneys,
liver
, lymph, blood and
colon
, started
juicing
, and changed my diet to an
whole foods diet
, the seizures stopped permanently, I healed from the other issues and was able to finish my medical training.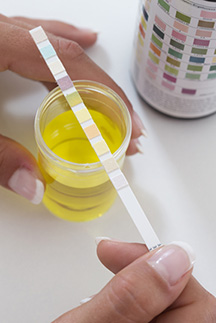 kidney and urine tests rarely show kidney bladder toxins until a person is very sick
When I saw patients, I noticed many of their health problems were related to their kidneys, yet their kidney function tests were normal and medical doctors did not recognize their health problems as being related to their kidneys and bladder. Doctors had prescribed for them all kinds of medicines that they took for many years for problems that could have been solved with just some kidney and bladder herbal cleansing. If they had only known the hidden signs and symptoms of kidney and bladder toxicity (as listed below), they could have healed themselves years earlier.
For the ones who knew they had kidney and bladder issues, they were inadvertently taking poor quality herbal capsules and drinking herbal tea for their kidneys without any results until they took my highly concentrated liquid herbs and rough cut herbal teas (NOT the fine cut herbs in teabags that people normally drink), made
real
herbal tea and starting peeing out loads of toxins and experiencing relief. Below I've listed everything you'd ever want to know about the kidneys and bladder, how to get relief from your kidney bladder symptoms, how they're related to your health and what to do about it. You will also learn why herbal quality makes a difference.
---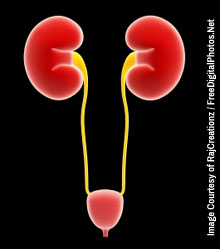 Kidneys and Bladder


Benefits


How It Works


How To Know If You Need To Take Herbs For The Urinary Tract


Signs and Symptoms of Urinary Tract Toxicity
WARNING:

Badly Formulated Herbs Can Cause Urinary Tract Inflammation


Those Who Are At High Risk For Urinary Tract Toxicity


Prescription and OTC Medications Can Damage the Kidneys


Vitamins Have Weak And Unreliable Effects Compared To Urinary Tract Herbs


How Healing the Kidneys and Bladder Can Heal Unrelated Chronic Health Problems
---
The Five-Day Kidney Bladder Revitalization Program
The Kidney/Bladder Formula
The K / B Herbal Tea
Vibrant Colon or Colon Starter Plus Formula
Colon Detox Caps
Quick Morning Juice Drink
(See recipe)

---
What is a Kidney Flush?

The Herbal Kidney/Bladder Revitalization Program consists of herbal formulas designed to cleanse away years of accumulated toxins, wastes and residues to restore healthy kidney and urinary tract function. This is a one week program (five to six days). It can be extended in those with serious health issues, or rotated with the Liver/Gallbladder Regeneration Program.
Except for very rare exceptions, the Kidney/Bladder herbs are always taken in combination with intestinal cleansing herbs (included in the Kidney/Bladder Revitalization Program). Sometimes the Kidney/Bladder Revitalization Program must be repeated a few times in order to allow all of the toxic material to be eliminated. In severe illness, a client might do this routine every other week for months until he or she is well, alternating with the Liver Regeneration Program and adding on blood purifying formulas such as the Echinacea Premium Formula or the Blood Detox Formula.


Benefits of a Kidney Flush:

Many people have experienced beneficial changes in blood pressure, as well as results with helping to heal kidney or bladder tumors. Many cases of high blood pressure can be traced back to toxic or congested kidneys in people who didn't even know they had kidney issues. It has helped those in the mild stages of congestive heart failure eliminate excess water. It has had consistent results with kidney stones and urinary tract infections. Some who have been unable to urinate due to kidney failure, have started to urinate again. For serious disease such as this, it is best to repeat the routine several times and add on blood purifying formulas (such as the Echinacea Premium Formula or the Blood Detox Formula).


Results of Doing Kidney Flushes:

The most common results are that of eliminating an odorous urine, dark urine, mucous strands, pus, antibiotic residues, and/or or sand-like material that is either remnants of kidney stones or pre-kidney stones. These toxic accumulations must be removed from the urinary tract in order for the urinary system to function properly.


How Kidney Cleansing Works:

The Kidney/Bladder Formula and the K / B Herbal Tea are designed to be used together with a morning juice drink to help the kidneys release any kidney stones, kidney mucous, heavy metal deposits or other toxic residues that are keeping the kidneys from functioning properly.
The full Kidney/Bladder Revitalization Program should be done which contains intestinal cleansing herbs as well as kidney cleansing herbs. This is because intestinal toxins can worsen kidney disease. When the colon is toxic, those toxins seep into the bloodstream. They then pass through the kidneys and must be detoxified there, which is often a strain on the kidneys which were not designed to handle these extra toxins that should have been eliminated through the intestines in the first place.
Intestinal toxins often cause a deterioration of kidney function. The first step in an herbal cleansing program is to cleanse the colon. If the colon is not cleansed first or at the same time as a kidney cleanse, then healing reactions can happen. The Kidney/Bladder Revitalization Program activates healthy urinary tract function, usually resulting in an increase in urination. The results of clearing out the kidneys and bladder can be felt all over the entire body.


How To Know If You Need to Take Herbs For The Urinary Tract

When one has signs or symptoms of kidney and/or bladder toxicity or a chronic disease that do not respond to treatment, then it is time to take herbs to heal the kidneys before the toxicity worsens and produces even worse disease.
Kidney Disease Can Be Silent For Many Years:

A person can have toxins built up in the urinary tract without realizing it. Kidney stones can be in the process of forming for several years. Stones begin as mucous strands and old bacteria residues. The body then covers these waste materials with a layer of calcium. As layer upon layer are formed, kidney stones get larger and larger until they finally produce symptoms. Also, many types of urinary tract bacteria can change the pH of the urine which causes minerals to precipitate out into the kidneys, causing stones. An insignificant urinary tract infection can lead to kidney stones later on. People who are especially at risk are those who take antibiotics for UTI's since antibiotics simply kill bacteria, but do not remove their old residues and mucous strands on which kidney stones form. Also, people suffering from colitis for years begin to accumulate calcium deposits in the urinary tract which commonly leads to kidney stones. Colon diseases may affect the way the body absorbs and uses calcium. Taking vitamins does nothing to prevent this accumulation.
Those With Poor Circulation Are at High Risk For Urinary Tract Toxicity:

Many people suffer from poor circulation due to atherosclerosis, hardening of the arteries and diabetes mellitus. Evidence of artery disease is reflected in the high rates of high cholesterol and high triglycerides. When the circulation is poor, usually the more delicate and fine arteries that run through the kidneys are affected first. When circulation to the kidneys decreases, the rate of toxic buildup in the kidneys increases and causes more disease. The kidneys' functions are to regulate acid-base balance in the body, and since most people consume a processed food acid-forming diet, these acidic wastes lodge in the kidneys, along with calcium deposits. The body lays down calcium to protect itself against these acidic wastes. This in turn eventually leads to kidney stones. Kidney stones are common in meat eaters and very rare in vegetarians.


Over the Counter And Prescription Medications Cause Silent Kidney Damage:

Many medications cause subtle undetectable damage to the kidneys. This includes most antibiotics. Over time, these medications can build up and leave toxic accumulations in the urinary tract, and especially in the kidneys. Other medications that commonly cause damage to the kidneys include NSAID's (nonsteroidal anti inflammatory drugs). These drugs are commonly given for arthritis pain, headaches, and for other types of inflammation. Over time, NSAID"s can cause obvious kidney damage - the medical condition is called renal papillary necrosis. This is a well-known side effect of taking anti inflammatory medication on a regular basis. The elderly suffer from this frequently since doctors commonly prescribe a daily regimen of NSAID's for arthritis pain.


Vitamins Have Weak and Unreliable Effects Compared to Herbs:

Many medical doctors believe the false statement, "Once a stone-former, always a stone-former." All one has to do is cleanse away the years of internal waste materials and residues that have accumulated in the urinary tract, and one will no longer form stones. One can do this with a change in diet, but the change may take up to a year to take effect. Strong herbs can show results in as little as one week. Taking vitamins and/or minerals to prevent kidney stones does not cleanse away the wastes, but is a very weak remedy that simply buys a little more time.


Signs and Symptoms of Kidney and Bladder Toxicity:

Toxicity in the urinary tract (kidneys and bladder) can cause one or any combination of the following signs or symptoms:
| | | |
| --- | --- | --- |
| Frequent UTI's | High blood pressure | Gouty arthritis |
| Rheumatoid arthritis | Bladder stones | Kidney stones |
| Bladder polyps | Cyst on kidney | Kidney tumor(s) |
| Low back pain (sometimes) | Difficulty starting urine stream | Dribbling after urination |
| Incontinence/bedwetting | Decreased force of urine stream | Urge to urinate more frequently |
| Foul odor to urine | Dark urine | Blood in urine |
| Pain when urinating | Bladder pain | Inability to urinate |
| Can only urinate small amount of urine | Having to get up at night to urinate | Leaking urine when laughing coughing or sneezing |
| Reddish, pinkish or brownish color to urine | Have to strain to eliminate urine | Urine stream stops in the middle of urinating |
| Taking most types of antibiotics (past or current) | Kidney damage from medications (past or current) | Heavy metal poisoning |
| Frequent use of NSAID's | On kidney dialysis | Kidney damage from other causes |
| High BUN or creatinine level | "Bags" under the eyes | Problems with water retention |
| High Blood Pressure | Chronic rashes | Interstitial Cystitis |
末末末 WARNING 末末末
Herbal Formulas Designed by Book Experts with No Clinical Experience
Many herbal urinary tract formulas are designed by so-called experts who have never seen a patient. They are called in by herbal manufacturers to do a job. These "experts" do not have direct experience using these herbs. They simply have esoteric book knowledge. Book knowledge and direct experience are vastly different. A clinician is able to adjust formulas based on the results that occur from taking herbs. For example:
There are herbs that dissolve kidney stones, but some can be harsh on the urinary tract.


Other herbs are not organic, and they contain pesticide residues that can irritate the bladder lining.


Dissolving urinary tract stones can leave sharp edges that can injure the delicate lining of the urinary tract.
This is why it's sometimes not a good idea to take a single herb at a time. Herbs work together, synergistically - some increase the healing effects of a main herb while others can offset undesirable effects. A good formula has much more beneficial effects than taking just a single herb.


A balanced formula formulated by an experienced clinician can work wonders, while cheap, powdered, badly designed herbal formulas can make things worse.


The herbal formulas for the urinary tract that I use have been formulated specifically with mucilaginous herbs to coat and protect the mucous membrane lining of the urinary tract for a safe and pleasant healing experience.
Healing the Bladder and Kidneys Can Heal Many Unrelated Chronic Health Problems:
When toxins accumulate in the urinary tract, they interfere with the kidney's ability to neutralize acidic wastes, regulate the body's water balance, detoxify the blood and regulate the blood pressure (kidneys regulate blood pressure by releasing a hormone called aldosterone). When the kidneys become clogged with toxic material, the function slows down. Toxins then back up into the blood and cause skin diseases and rashes. Most degenerative, incurable diseases are the direct result of a toxic bloodstream.
Many degenerative conditions are also the direct result of a body chemistry that is too acidic. Since the kidneys are responsible for regulating the acid-base balance, any problems with kidney function can cause many diseases associated with an overly acidic body chemistry. These include osteoarthritis, rheumatoid arthritis, cancer of all types, artery disease, skin diseases, high blood pressure, atherosclerosis and heart disease. When the toxins are cleared out of the kidneys the entire body functions better and conditions that seem to be unrelated to the kidneys improve greatly or sometimes disappear.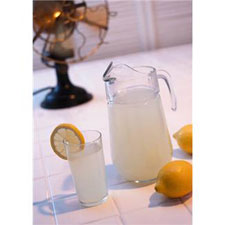 Spicy Cleansing Lemonade
First thing in the morning:

Place the following ingredients in a very large glass or tumbler that can hold at least 32 ounces:

4 oz. fresh squeezed lemon and/or lime juice (about 2 medium sized lemons or 3 limes)


16 to 32 oz. distilled water


1/8-tsp cayenne pepper, powdered or 5-10 drops cayenne tincture. (Omit if you are having diarrhea.)


Can also use ginger powder or 1 drop pure ginger essential oil


Optional: pure Grade B organic maple syrup
Stir until mixed. Drink it down all at once. Sit quietly for a few minutes to allow the juice mixture to go to work. Fifteen minutes after consuming this drink, drink 2 cups of the K / B Herbal Tea. The Kidney/Bladder Formula may be added either to the morning drink (2 droppers full) or to the K / B Herbal Tea (1 dropper full to each cup).
What to eat and drink during a kidney flush:

Diluted fruit juices, vegetable juices, herbal teas, salads, soaked and sprouted nuts, seeds, and grains. A Complete juice diet is the most healing. After that, a purifying raw vegan (or living) foods diet is the next best thing and will produce excellent results. If raw foods cannot be consumed, eat a regular vegan diet consisting of all plant foods and no animal products.
Intestinal Rejuvenation Program (included in the Kidney/Bladder Revitalization Program)
During this program, take the Colon Detox Caps with 8 to 16 ounces distilled water three to five times each day between meals. Take the Vibrant Colon Formula with dinner as needed to help bowel movements.
What not to eat and drink:

Red or white meat, fish, milk, dairy products, soft drinks (soda pop), coffee, black tea. Green tea is permissible, but will probably be hard to fit in with the 6 cups of herbal tea.




Optional additions:
Caution:
Those with colitis or active diarrhea: do not use the Vibrant Colon Formula. Order the items in the program separately and leave out the Vibrant Colon.
---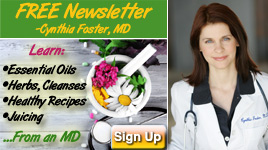 ---
"We Learn Courageous Action By Going Forward
Whenever Fear Urges Us Back."
- David Seabury
---