Healing Candida Naturally
---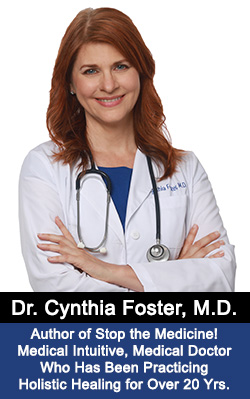 The 3 Week Anti-Candida Program:

Week One:
Vibrant Colon Formula
Echinacea Premium Formula

Week Two:
Vibrant Colon Formula AND Colon Detox Caps
L/GB Formula AND Detox Chai Spice
Echinacea Premium Formula
Oregano Essential Oil

Week Three:
Same as Week Two,
But use Germ Blaster Formula instead of Echinacea Premium




---
After completing the Anti-Candida Program, go to Maintenance Program.
---
The Anti-Candida Program Details:

It is easy to control Candida yeast overgrowth with herbs. In fact, it is much easier to control it with herbs than it is to control it with an antiyeast diet. Many people use the anti-yeast diet to manage Candida. However, I've known people to be on this diet for years without ever healing Candida problems. It is not a therapeutic diet, but merely one that helps manage symptoms. Many are under the wrong impression that Candida can never be controlled. They are slaves to a very strict diet. This is unnecessary. Although diet is an important factor, diet alone doesn't even begin to get into the deep crevices in the body into which Candida hides.

A strong herbal program is what's needed in order to flush Candida out for good and strengthen the immune system so that it can continue to keep excess Candida out of the body. Many natural practitioners recommend vitamin C, caprylic acid or Pau d'Arco tea. Although these supplements can provide a bit of relief, they hardly do anything to get down to the root cause of Candida problems: internal toxicity and a weak immune system. Vitamin C is not nearly enough to rebuild and regenerate the immune system - this is far too basic. Until herbs or stronger methods are used to cleanse away this internal toxicity, one is forced to continue the antiyeast diet and continue to suffer from yeast problems.

Others have resorted to drugs since they were told by natural practitioners that drugs were the only way to kill off Candida permanently. At least they're admitting that the antiyeast diet is not strong enough to heal this problem. Unfortunately, many have damaged their liver and made themselves very ill by using prescription yeast-killing medications such as fluconazole, Nizoral and diflucan. (Because they can do damage, this is a big reason why these medications can only be obtained with a doctor's prescription.) These risky medications are completely unnecessary when strong herbs are used. I am fully convinced that herbs are much safer to use than these medications since there are no herbs I use that can cause liver damage. Since my herbal program has been so effective, I have never needed to use these prescription medications for any of my clients.
6. Using the

L/GB Formula

and

Detox Chai Spice

is the last step in ridding the body of the remnants of excess Candida. The liver is a prime place for Candida organisms to hide since it is full of starches and sugars. This is where the body stores energy from the food that is consumed. This is a perfect breeding ground for yeast organisms. A liver filled with toxins makes this an even better place fo yeast to thrive since they also feed off of internal toxicity. These two formulas are used as part of the Liver Regeneration Program to cleanse all of the Candida out of the liver. This program can be repeated as often as necessary until the liver is completely detoxified. This could take one week, or it might take longer depending on how severe the yeast problem is. Every 7th day, stop taking these herbs for one day to allow the body to rest and heal
Remember, these are extra strength formulas. The same results that my clients achieved cannot be obtained with store-bought formulas. One would have to double, triple or quadruple the doses of store-bought formulas in order to get an effect. By this time, one is usually drunk from all of the alcohol-based formulas. These formulas in stores are mostly alcohol with only a bit of herbs. My formulas are mostly herbs with only a bit of alcohol. The alcohol is so minimal, it does not affect Candida at all. Because these formulas are so strong, healing sometimes occurs through healing reactions. For more information about healing reactions.
Maintenance Program
(Order Separately)
NOTE: The Maintenance Program is a separate program to be done after completion of the Anti-Candida Program. These herbs should be ordered separately after the Anti-Candida Program has been completed. Some people using lower doses may have herbs left over, (i.e. Vibrant Colon or Colon Detox Caps), but some herbs in the Maintenance Program are new formulas that are not included in the Anti-Candida Program. Please see below for details.
The Echinacea Premium Formula - ideally is continued on a monthly basis. It is even more effective when used during the week of the Liver Regeneration Program.
The Vibrant Colon Formula is continued for as long as needed, and discontinued if not needed to maintain bowel regularity. Yeast organisms begin to thrive wherever there is constipation.
The Colon Detox Caps are continued as long as one is trying to kill off yeast, and also during the Liver Regeneration Program.
The Liver Regeneration Program can be repeated every 3 months to keep the liver completely clean of toxins. An alternative to this is the AntiParasite Formula, which is not just for parasites, but seems to work particularly well for Candida issues.
Weakness/Fatigue: If there is weakness or fatigue, or if the problem has become chronic, it means the hormonal system has become weak, and unless this issue is addressed, the infection can eventually return. The Adrenal Support Formula can be taken on a daily basis in order to replenish and vitalize the hormonal system. When there is hypoglycemia, multiple food allergies and chronic problems with Candida, there is usually always a weakness in the hormonal system, even if the menstrual periods are regular. If the periods are heavy, suspect iron deficiency and use Iron From Herbs and/or Essential Nutrients.
Taking the (Yeast-Free) Essential Nutrients Formula helps on a daily basis to keep the liver, kidneys, colon and blood strong between cleanses, and helps provide energy and mental clarity. Start with one tablespoon daily, and if all goes well, it can be increased by two tablespoons daily.
Beneficial Flora: The Flora-G Plus Formula is the best probiotic formula I have ever come across. Because it is in a spore form, it cannot be killed by stomach acid, like acidophilus can. It is the only probiotic that can be taken during antibiotic therapy, as it cannot even be killed by antibiotics. (Acidophilus is easily killed off by antibiotics). This is a special strain of bacteria called lactosporogenes. This particular spore form cannot be found in health food stores as it is very difficult to manufacture, and there are few sources, but the results are worth it. 260 million organisms per capsule means that this formula is at least 20 times stronger than regular acidophilus supplements which contain far fewer organisms per capsule. Flora-G Plus is a very high dose of lactosporogenes bacteria which is 4 times stronger than the regular Flora-G that we used to recommend. Most people now prefer the Flora-G Plus because it's stronger than the Flora-G. Lastly, Candida-G is a new product specifically geared towards Candida control and it can be taken daily. It can be combined with Flora-G or Flora-G Plus. Click here to learn about the 90-Day Kick the Candida Challenge that can be done before or after the herbal Anti-Candida Program. Candida can be very destructive in the body, therefore, I recommend both programs for anyone that has had a chronic problem with Candida.
Diet: I have found that it is not necessary to eat a high protein, high meat diet in order to deal with yeast and mold conditions. High protein diets often lead to gallstones, kidney stones, arthritis, high cholesterol, high blood pressure, hardening of the arteries, diabetes, heart attacks, strokes, constipation and many problems that are much worse than Candida. Although it is wise to avoid simple sugars, refined flour, products containing yeast and to limit fruits (no fruit or only 1 fruit per day) for a while, one can easily do this program while on a vegetarian or vegan diet. Eat organically grown foods as much as possible and foods that are not processed or only minimally processed. The fruitarian diet is frequently the cause of Candida and yeast problems, and is not recommended.
Lifestyle: Remember to get enough sleep each night and exercise moderately. Try to change any situations that cause stress (for example, by cutting down on overtime hours or getting counseling to help with stressful relationships.) Try not to rush your recovery by getting overinvolved in too many activities because you have finally gotten more energy. Slow and steady progress is what's most effective.
---
"Flaming Enthusiasm,
Backed Up By Horse Sense And Persistence,
Is The Quality That Most Frequently Makes For Success."
- Dale Carnegie
---