Write a review | No reviews for this product.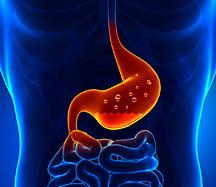 The Process of Digestion

"Puts the fire out..relief!


Helps with the occasional nausea, bloating, heartburn, and indigestion


Also useful in cases of acid reflux, GERD and other stomach troubles


Great to help indigestion due to overindulging in too many rich foods


Unlike mass marketed (calcium and magnesium-based) drugstore antacids, this formula does not alkalize the stomach. Alkalizing the stomach by taking commercial antacids leaves the body more vulnerable to parasite infection and food poisoning


The addition of pure essential oils contained in this formula adds even more digesting power to the formula


Organic and wildcrafted herbs clinically proven in Cynthia Foster MD's holistic practice for over 15 yrs.


Great value - similar products on the market retail for $34.95"
Learn more:
More about Digestive Formula
Food Poisoning Fixes
All About Colon Cleansing
About Cynthia Foster, MD
Our Product Quality
Will Herbs Interact With My Medications?
Ingredients:
Organically grown and/or wildcrafted Carqueja, Fennel, Ginger, and other synergistic herbs in a base of certified organic pharmaceutical grade alcohol.







Size: 2 oz. concentrate
Cautions/Drug interactions: This formula contains Carqueja, a South American Rainforest herb. Carqueja should not be used during pregnancy.
*These statements have not been evaluated by the FDA. This is an herbal supplement. According to the FDA, herbal supplements are not intended to diagnose, treat, cure, or prevent any disease.