Write a review | No reviews for this product.
"Lavender is a very popular, classic calming herb for the skin, emotions and nervous system - a tried and true remedy that has stood the test of time: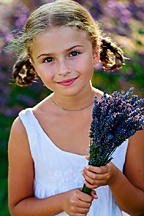 Lavender Has a Wonderful
Calming Effect on Kids
Supports healthy skin and healthy renewal of skin cells


Minor burns


Small cuts and scrapes


Soothes insect bites


Use on scalp to support healthy hair growth.


Use with Frankincense and/or Clove oil for a powerful antioxidant effect on the skin.


Support healthy nerves and nervous system


Calm Anxiety


Help Shift Anger and Depression


Balance Emotional Ups and Down


Ease Tension and Stress


Help Occasional Sleeplessness


Ease Headaches - apply to back of neck


Apply to reflexology points for specific issues - more info below


Refreshing aroma!


Dilute with a carrier oil such as jojoba oil before applying to skin or face


Organic therapeutic grade lavender essential oil clinically proven in Cynthia Foster MD's holistic practice for over 15 yrs.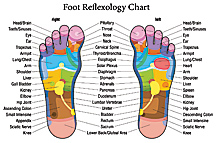 Reflexology Zones on Feet
Learn more:
Essential Oils and Specific Health Issues
How To Use Essential Oils
Intro to Essential Oils
About Cynthia Foster, MD
Our Product Quality
Will Herbs Interact With My Medications?
Ingredients:
Therapeutic Grade Essential Oil of Lavender







Size: 10 ml
Cautions/ Drug Interactions: None
*These statements have not been evaluated by the FDA. This is an herbal supplement. According to the FDA, herbal supplements are not intended to diagnose, treat, cure, or prevent any disease.