Return Policy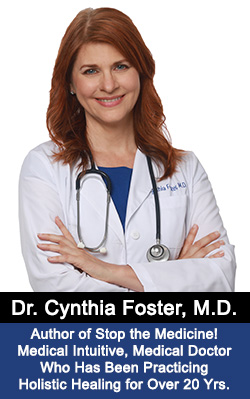 30-Day Return Policy.
All returned items must be unopened, unused, sealed in original packaging and in their original condition and must be returned within 30 days of purchase. No exceptions. All returned items are subject to a 20% restocking fee. Shipping charges are not refundable. Thank you for your understanding.
Our company offers high quality herbal and nutritional supplements at the absolute lowest prices possible to our customers. We guarantee that we have searched out and obtained the highest quality herbs to be made available to you. All merchandise offered by Dr. Foster's Essentials is manufactured fresh and in small quantities. We do not sell or re-sell any used items.
We encourage our customers to choose their herbal products wisely. Our herbs are more expensive than the average herbal product because they are of the highest quality. We are one of only a very few companies in the country that insists on using only certified organic or wildharvested herbs, and refuse to settle for less. Because of our commitment to quality, we have a very low profit margin.
Our number one goal is to assist you in regaining and maintaining your health. Therefore, we do not cheapen the quality of our products by diluting them down or unnecessarily sweetening them. Fortunately, some herbs are naturally sweet and taste good, while others may have a disagreeable taste. Many people are accustomed to sweetened and watered-down mass-marketed herbs that taste good, but offer barely any therapeutic benefits. Weakened herbs do not work and give the herbal industry a bad name. We want these herbal products to work for you; therefore, we offer them to you at full strength.
If taste is a concern for you, we recommend that you purchase only the herbal products that are encapsulated or the children's formulas. To improve taste, natural sweeteners (such as pure, organic maple syrup, stevia, fruit juice) can also be added at your home and the herbs can also be diluted with water or juice if desired. In this way, we can continue to provide you with the highest quality herbal products at the lowest possible price.
Very high quality herbs can cause healing reactions. Clinical experience as well as ancient healing knowledge supports the fact that healing reactions are positive, wonderful signs of healing, and the body cannot truly heal without them. Each order comes with a detailed information sheet describing what to do in case of healing reactions. Through our experience using strong herbs, we have noticed that reactions to these herbs are 99.9% of the time due to healing reactions. Most healing reactions are minor and only last for a few days. Many people don't feel them at all and many only feel a bit of tiredness. These are not allergic reactions, nor are they side effects. However, we can usually minimize them so that they are barely noticeable.
Many companies dilute or water down their herbs in hopes of their customers never experiencing a "healing reaction." For this reason, many people never heal when taking mass marketed, commercialized herbs. We are committed to helping our customers get well. We encourage our customers to go through the natural processes their bodies need to go through in order to reverse ill health and to feel grateful for these positive signs of healing. Undergoing conventional medical treatment or taking synthetic medications to suppress a healing reaction can be dangerous and can also interrupt the healing process.