Write a review | No reviews for this product.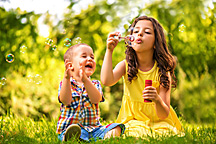 "Children can get constipated. Colon Cleanse Syrup is a mild formula that helps kids with digestive problems such as constipation, slow intestinal transit time, reflux esophagitis (GERD).

Natural laxative herbs expertly combined with carminative and digestive herbs help activate your kids' sensitive GI tract without griping or cramping.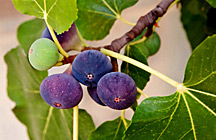 Fig Juice Concentrate

From Fresh Figs

Soothing and sweet fig and prune base taste delicious and act as gentle laxatives.

Contains gentle laxative herbs such as Turkey Rhubarb and Cascara sagrada (aka "sacred bark") specifically formulated for sensitive kid's digestive tracts.

Ginger and Orange peel are carminative herbs that help digestion and help expel gas.

Made from Organic and wildcrafted herbs and foods.

Liquid concentrate allows flexible dosing depending on child's weight (see product label), or customize dose depending on your child's response to the herbs.

For a deeper cleanse, add Colon Detox Caps or Colon Soothe, depending on child's age and ability to swallow capsules.

Organic and wildcrafted herbs clinically proven in Cynthia Foster MD's holistic practice for over 15 yrs.

Learn more:
More about Colon Cleanse Syrup
About Cynthia Foster, MD
Our Product Quality
Will Herbs Interact With My Medications?
Ingredients:
Organic or wildharvested Fig, Prune, Senna leaf, Fennel seed, Turkey Rhubarb, Cascara sagrada and other supportive herbs in a base of organic Maple Syrup and Pure Raw Honey.






Size: 4 oz. concentrate. Dose varies and depends on child's weight. For average weight and average use, this formula should last around 2 months.
Cautions:
This product contains raw honey. Infants and children under the age of 2 should not consume products containing raw honey. This product has a laxative effect. Use caution when combining with other types of laxatives (over the counter or other brand herbal laxative)
*These statements have not been evaluated by the FDA. This is an herbal supplement. According to the FDA, herbal supplements are not intended to diagnose, treat, cure, or prevent any disease.