Stone Dissolve Tea
1
Average rating:

Write a review | Read all reviews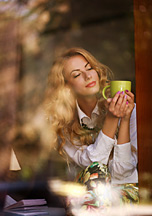 Soothing Herbal Tea
This very valuable combination of herbs has been used by traditional herbalists to painlessly dissolve all kinds of stones in the body including gallstones, kidney stones, bladder stones and other types of stones. The common name for Eupatorium Purpureum is Gravel root, thus named because of its effects on gravel (stones) in the body


Can also be of benefit in gout, arthritis, dysuria, cystitis, urethritis, prostate troubles, endometriosis, and ovarian issues


Encourages the elimination of excess uric acid


The stone-dissolving routine only takes 3 days


For other uses a small amount can be consumed daily


Make sure to follow the Foster Method Diet and use the Foster Method every 3 months to get to underlying root causes and maintain health for life.


It is very rare to find a conventionally trained medical doctor who has been using holistic healing methods for decades. These organic and wildcrafted herbs have been clinically proven in Cynthia Foster M.D.'s practice for over 20 yrs. Learn more about Dr. Foster


Very soothing tea that contains anti inflammatory herbs


I've known severe gallstone and kidney stone pain to ease in as little as 24 hours with this tea


Best when combined with with the liquid concentrate Stone Buster Formula


Those with kidney stones, gout and arthritis should follow up with the Kidney Revitalization Program in order to heal further
Instructional Videos:
How to do the Simplified Stone Cleanse
Learn More:
Stone Dissolve Tea Instructions
Mandatory instruction sheet for all products
Herbal Dissolve Tea or Emergency Room
Hidden Signs and Symptoms of Toxins in Your Liver
Hidden Signs and Symptoms of Toxins in Your Urinary Tract
Why Dr. Cynthia Foster M.D. is Different and How She Can Help You
What is the Foster Method and Why Everyone Should Do It
Details On Our Strict Product Quality
Will Herbs Interact With My Medications?
Ingredients:
Organically Grown/ Wildharvested Hydrangea arborescens (Hydrangea root), Eupatorium Purpureum (Gravel root) and other supportive herbs.







Size: 5 oz. loose herbs. Enough herbs to do the Three-Day Routine two times.
Cautions/ Drug Interactions: None
*These statements have not been evaluated by the FDA. This is an herbal supplement. According to the FDA, herbal supplements are not intended to diagnose, treat, cure, or prevent any disease.



Stone Dissolve Tea
1
Average rating:

Write a review
|
Read all reviews
Featured positive reviews:
Stone Dissolve Tea

Good taste
02/28/2018
I do not know if this tea worked. Had a CT scan a few weeks ago and a kidney stone of 1.3 cm was inadvertently discovered. I did not know I even had it as I was not symptomatic. A coworker told me to drink gravel root tea to break the stone apart. After drinking it for two weeks and running out, in my search for more, I stumbled upon this tea. I followed directions but I don't think I ever passed a stone. Taste of this tea with the apple juice was good. I did feel like I did a detox with this which was good.