Proteolytic enzymes - Youthful Circulation
1
Average rating:

| Read all reviews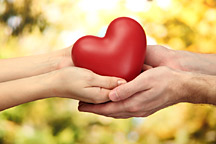 Healing Comes From the Heart

"New, improved, stronger formula. Take only 3 capsules a day instead of 6 - lasts twice as long. A synergistic blend of plant-based proteolytic enzymes that thin the blood, decrease inflammation and promote tissue repair. The average person over the age of 50 has developed thickened blood full of saturated fat and cholesterol that has a tendency to form life-threatening clots, resulting in heart attacks and strokes. Thinning the blood naturally is a possibility many people are considering.

Supports proper fibrin function and normal clotting.


This formula can be used on a regular basis for maintenance of healthy blood vessels or to help keep inflammation under control.


Accelerate and support recuperation and recovery from strenuous exercise or injury


Nattokinase is not a digestive enzyme, but a metabolic enzyme that has been extensively researched in Japan for its potent fibrinolytic effects (ability to dissolve fibrin - the main component of blood clots). It is derived from Natto, a traditional Japanese food.


Supports respiratory health. Metabolic enzymes are also used to thin mucus, such as in the case of sinus or lung troubles and to break down protein accumulations (some types of tumors).


Make sure to follow the Foster Method Diet and use the Foster Method every 3 months to get to underlying root causes and maintain health for life.


It is very rare to find a conventionally trained medical doctor who has been using holistic healing methods for decades. These organic and wildcrafted herbs have been clinically proven in Cynthia Foster M.D.'s practice for over 20 yrs. Learn more about Dr. Foster


Great value - Valued at $79.95."
See Customer Reviews
Learn more:
Important Information About Youthful Circulation
Warnings About Prescription Blood Thinners
Download the Mandatory instruction sheet for all products
pH Balanced Diet
Why Dr. Cynthia Foster M.D. is Different and How She Can Help You
What is the Foster Method and Why Everyone Should Do It
Details About Our Strict Product Quality
Will Herbs Interact With My Medications?
Ingredients:
(Vegan) Protease (130,000 HUT), Peptidase (1,300 HUT), Bromelain (160 GDU), Papain (3,000 TU), Nattokinase (667 FU), Rutin (6.67 mg), Catalase (72.34 U), Mineral blend, Probiotic blend. Dairy-Free.
Size: 180 Vegetarian Caps. Thirty Day Supply Sixty Day Supply (suggested dose: 6 3 capsules daily).
Cautions/ Drug Interactions:
Natural blood thinning effect. Do not take this formula if you have a bleeding disorder.


Do not take this formula if you are currently taking prescription blood thinning medications (Warfarin [Coumadin®], Clopidogrel [Plavix®], Ticlopidine [Ticlid®], or Apixaban [Eliquis®], etc.), or the blood thinning effect could be too strong. However, used without prescription blood thinners, it appears to be very safe with no reports of adverse reactions.


Do not take within 10 days before or after surgery.
*These statements have not been evaluated by the FDA. This is an herbal supplement. According to the FDA, herbal supplements are not intended to diagnose, treat, cure, or prevent any disease.



Proteolytic enzymes - Youthful Circulation
1
Average rating:

|
Read all reviews
Featured positive reviews:
Proteolytic enzymes - Youthful Circulation

Amazing product!
07/21/2019
I began using the Proteolytic enzymes-Youthful Circulation caps last fall, original deciding to take them for better blood pressure and as a replacement for digestive enzymes. I have a neuromuscular disease that is often quite painful which causes my bp to become slightly elevated during bouts of pain . I experienced a great benefit that I didn't expect! For over 40 years I have had asthma and sinus issues with mucus buildup in my throat causing me to sound hoarse and often loosing my voice. After a few days on the caps I noticed I wasn't clearing my throat and was not hoarse! I wasn't sure this was really the cause of the clear up until the week I filled my daily supplements boxes and mistakenly only put 2 per day in the slot. After a few days I noticed I was a little hoarse again and felt like my throat was clogged (an unpleasant result of thick sinus mucus that hangs in my throat. ) This has happened to me a few times so its clear that this product is thinning the mucus and