Cramp Away
1
Average rating:

Write a review | Read all reviews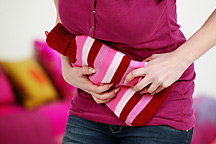 Cramps

"A special blend of antispasmodic herbs that helps to release cramps and spasms. With an herb like cramp bark in this formula, you can't go wrong. This herb is woman's best friend.

Many women have to be heavily sedated during their menstrual period, on heavy drugs, and some cannot function at all for the first 1 to 2 days of menstruation. They just stay curled up in bed. Some women have pain so severe, it causes vomiting.

Chinese practitioners know that menstrual cramps are an indication of sluggish blood circulation in the pelvic area. Cayenne helps to open up the circulation here to allow the uterus to relax more.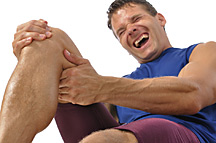 Run Ruined By

MuscleCramp

Organic and wildcrafted herbs clinically proven in Cynthia Foster MD's holistic practice for over 20 yrs., tweaked and refined over the years until I hit on the right combination that allowed relaxation, but increased circulation at the same time.

Men can also take this formula for muscle cramps, spasms, asthma, restless legs and other types of cramps. Valued at $34.95."

Make sure to follow the Foster Method Diet and use the Foster Method every 3 months to get to underlying root causes and maintain health for life.


Learn more:
Why Dr. Cynthia Foster, M.D. is Different and How She Can Help You
Download the Mandatory instruction sheet for all products
Natural Fertility/ Stopping Miscarriages
Food Poisoning Fixes
Defeating Colds and Flu
What is the Foster Method and Why Everyone Should Do It
Our Product Quality
Will Herbs Interact With My Medications?
Ingredients:
Organically grown/wildcrafted Cramp bark (viburnum opulus), Kava (piper methysticum), Lobelia (lobelia inflata), Habanero pepper (capsicum chinense) and other synergistic herbs in a base of certified organic pharmaceutical grade alcohol. Herb strength ratio - 1:1. Steeped for at least 2 weeks and up to 2 months with vibrational remedies added. Learn more







Size: 2 oz. concentrate. If taken for 1 to 2 days out of each month, this formula could last around a year. If taken daily in smaller doses, it should last around 3 weeks.
Cautions/Drug interactions: None.
*These statements have not been evaluated by the FDA. This is an herbal supplement. According to the FDA, herbal supplements are not intended to diagnose, treat, cure, or prevent any disease.



Cramp Away
1
Average rating:

Write a review
|
Read all reviews
Featured positive reviews:
Cramp Away

My favorite formula
08/14/2016
I'd give this 10 stars! This is the only pain relief product I've used for several years during my periods. An absolute must for every medicine cabinet!