Nerve Revive Formula
2
Average rating:

Write a review | Read all reviews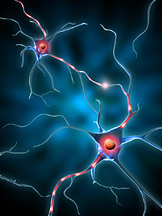 Nerves Communicating
With Each Other
Learn more:
More about Nerve Revive
Download the Mandatory instruction sheet for all products
Why Dr. Cynthia Foster M.D. is Different and How She Can Help You
What is the Foster Method and Why Everyone Should Do It
Details On Our Strict Product Quality
Will Herbs Interact With My Medications?
Ingredients:
Organically grown and/or wildcrafted St. Johnswort, Coffee bean, Oat tops and other synergistic herbs in a base of certified organic pharmaceutical grade alcohol. Herb strength ratio - 1:1. Steeped for at least 2 weeks and up to 2 months with vibrational remedies added. Learn more







Size: 2 oz. concentrate
Cautions/ Drug Interactions:
This formula contains caffeine. Caffeine is not suitable for people with anxiety, panic disorder,hyperthyroidism, or a weak heart.


Do not use with other stimulants (caffeine, theobromine, Ritalin®, amphetamines, etc.)


This formula contains St. Johnswort which cannot be combined with MAO inhibitors
*These statements have not been evaluated by the FDA. This is an herbal supplement. According to the FDA, herbal supplements are not intended to diagnose, treat, cure, or prevent any disease.



Nerve Revive Formula
2
Average rating:

Write a review
|
Read all reviews
Featured positive reviews:
Nerve Revive Formula

Didn't think it was possible!
01/29/2019
About 20 years ago I was driving home from work when it felt like I had tight socks on my feet and I couldn't feel my toes when I tried to move them. I was diagnosed with idiopathic Poly Peripheral Neuropathy in both feet and legs up to my knees. Later I began having numbness in my hands, arms and part of my face. I was put on Neurontin which caused many more problems and side effects but didn't relieve my pain. After many years of different pain medications and nothing relieving the horrible stinging stabbing electrical shock pains that I felt in my feet and legs daily. The first time I tried Dr Fosters Nerve Revive I expected I might get a little relief in my symptoms but never expected what I experienced! After years of 50 Mg of pain meds per day I'm down to 10-20 mg daily and I can move my toes in my shoes and feel them! The symptoms occasionally flare up but I use the tinture and get relief very quickly! I'm trying to get off the pain meds all together and feel like I'