Pancreas Support (Liquid Extract)
1
Average rating:

| Read all reviews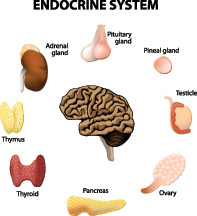 The pancreas is affected by all the endocrine organs




Pancreas herbal formula - help maintain healthy blood sugar and support healthy pancreas function. The addition of adaptogens helps adapt to stressful situations, help immune system balance, energy and strength.

Red American Ginseng is an energizing herb cultivated in the Midwest states of the US. It is used for fatigue, hormonal support, and to increase energy, stamina, athletic performance, and endurance.

These adaptogen herbs are used for everything including the following:



Run Farther
Feel Stronger
Helps promote healthy endocrine function


Energy tonic


Supports healthy oxygen uptake into the cells


Promotes healthy sexual function


Helps promote healthy insulin production


Helps promote healthy blood sugar


Immune system modulator/ balancer


Promotes the body's adaptive response to stress


Make sure to follow the Foster Method Diet and use the Foster Method every 3 months to get to underlying root causes and maintain health for life.


Organic and wildcrafted herbs clinically proven in Cynthia Foster, MD's holistic practice for over 20 years


Valued at $34.95."
Learn More:
Diabetes and hormonal health
Building and Maintaining Healthy Testosterone
Download the Mandatory instruction sheet for all products
Hair Loss
Why Dr. Cynthia Foster M.D. is Different and How She Can Help You
What is the Foster Method and Why Everyone Should Do It
Details On Our Stricg Product Quality
Will Herbs Interact With My Medications?
Vegetarian and Still Hungry
Ingredients: Cedar berry, Bilberry leaf, Gymnema leaf, Devil's club root, Red root, Eleuthero root, Red American Ginseng root & other supportive herbs in a base of organic alcohol in a base of certified organic pharmaceutical grade alcohol. Herb strength ratio - 1:2.9. Steeped for at least 2 weeks and up to 2 months with vibrational remedies added. Learn more.







Size: 2 oz. concentrate. At average suggested dose (2 droppers 3 times daily), it will last about 2.5 to 3 weeks. At one dropper 3 times daily, it will last around 5 to 6 weeks.
Cautions/ Drug interactions:
Contains herbs that may lower blood sugar. Monitor blood sugar regularly while taking this product.
*These statements have not been evaluated by the FDA. This is an herbal supplement. According to the FDA, herbal supplements are not intended to diagnose, treat, cure, or prevent any disease.



Pancreas Support (Liquid Extract)
1
Average rating:

|
Read all reviews
Featured positive reviews:
Pancreas Support (Liquid Extract)

Definitely recommend
11/18/2022
This products are amazing! One really feels the difference! My whole family is grateful for the results we see in our health and in the way we feel!