Scientific References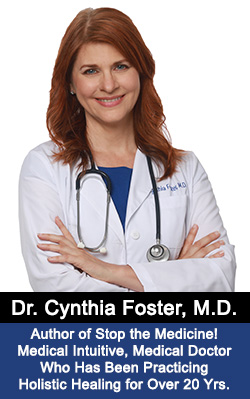 102: Pharm Biol. 2009 47(8):774-782., Birt DF, Widrlechner MP, Hammer KD, Hillwig ML, Wei J, Kraus GA, Murphy PA, McCoy J, Wurtele ES, Neighbors JD, Wiemer DF, Maury WJ, Price JP. Hypericum in infection: Identification of anti-viral and anti-inflammatory constituents.

103: Antiviral Res. 1991 Feb;15(2):101-12., Hudson JB, Lopez-Bazzocchi I, Towers GH. Antiviral activities of hypericin.

104: Photochem Photobiol. 1991 Jul;54(1):95-8., Lopez-Bazzocchi I, Hudson JB, Towers GH. Antiviral activity of the photoactive plant pigment hypericin.

105: Antimicrob Agents Chemother. 2001 Feb;45(2):517-24., Jacobson JM, Feinman L, Liebes L, Ostrow N, Koslowski V, Tobia A, Cabana BE, Lee D, Spritzler J, Prince AM. Pharmacokinetics, safety, and antiviral effects of hypericin, a derivative of St. John's wort plant, in patients with chronic hepatitis C virus infection.

106: J Altern Complement Med. 2011 Sep;17(9):835-41. Epub 2011 Aug 19. Thomsen PS, Jensen TM, Hammer KA, Carson CF, Mølgaard P, Riley TV. Survey of the antimicrobial activity of commercially available Australian tea tree (Melaleuca alternifolia) essential oil products in vitro.

107: Ann Agric Environ Med. 2011 Jun;18(1):139-44. Mickienė R, Bakutis B, Baliukonienė V. Antimicrobial activity of two essential oils.

108: J Food Sci. 2012 Jul;77(7):T119-23. doi: 10.1111/j.1750-3841.2012.02755.x. Epub 2012 Jun 1., Sreelatha S1, Inbavalli R. Antioxidant, antihyperglycemic, and antihyperlipidemic effects of Coriandrum sativum leaf and stem in alloxan-induced diabetic rats.

109: Nahrung. 2002 Dec;46(6):394-8. Platel K1, Rao A, Saraswathi G, Srinivasan K. Digestive stimulant action of three Indian spice mixes in experimental rats.

110: Tumour Biol. 2014 Oct;35(10):9919-26. doi: 10.1007/s13277-014-2217-1. Epub 2014 Jul 6. Sun Z1, Huang K, Fu X, Zhou Z, Cui Y, Li H. A chemically sulfated polysaccharide derived from Ganoderma lucidum induces mitochondrial-mediated apoptosis in human osteosarcoma MG63 cells.

111: Food Funct. 2014 Jul 25;5(7):1389-94. doi: 10.1039/c4fo00258j. Oliveira M1, Reis FS, Sousa D, Tavares C, Lima RT, Ferreira IC, dos Santos T, Vasconcelos MH. A methanolic extract of Ganoderma lucidum fruiting body inhibits the growth of a gastric cancer cell line and affects cellular autophagy and cell cycle.

112: Int J Mol Sci. 2014 May 22;15(5):9103-16. doi: 10.3390/ijms15059103. Liang Z1, Yi Y2, Guo Y3, Wang R4, Hu Q5, Xiong X6. Chemical characterization and antitumor activities of polysaccharide extracted from Ganoderma lucidum.

113: Phytother Res. 2014 Feb;28(2):200-6. doi: 10.1002/ptr.4980. Epub 2013 Mar 21. Lu J1, Sun LX, Lin ZB, Duan XS, Ge ZH, Xing EH, Lan TF, Yang N, Li XJ, Li M, Li WD. Antagonism by Ganoderma lucidum polysaccharides against the suppression by culture supernatants of B16F10 melanoma cells on macrophage.

114: Carbohydr Polym. 2012 Oct 15;90(3):1210-5. doi: 10.1016/j.carbpol.2012.06.043. Epub 2012 Jun 23. Liu YJ1, Shen J, Xia YM, Zhang J, Park HS. The polysaccharides from Ganoderma lucidum: Are they always inhibitors on human hepatocarcinoma cells?

115: Phytother Res. 2012 Sep;26(9):1294-300. doi: 10.1002/ptr.3711. Epub 2012 Jan 25. Lu H1, Song J, Jia XB, Feng L. Antihepatoma activity of the acid and neutral components from Ganoderma lucidum.

116: Carcinogenesis. 2011 Dec;32(12):1890-6. doi: 10.1093/carcin/bgr221. Epub 2011 Oct 7. Wu CT1, Lin TY, Hsu HY, Sheu F, Ho CM, Chen EI. Ling Zhi-8 mediates p53-dependent growth arrest of lung cancer cells proliferation via the ribosomal protein S7-MDM2-p53 pathway.

117: Acta Pharm. 2011 Sep 1;61(3):335-42. doi: 10.2478/v10007-011-0030-6. Joseph S1, Sabulal B, George V, Antony KR, Janardhanan KK. Antitumor and anti-inflammatory activities of polysaccharides isolated from Ganoderma lucidum.

118: Int J Oncol. 2011 Mar;38(3):761-7. doi: 10.3892/ijo.2011.898. Epub 2011 Jan 11. Jedinak A1, Thyagarajan-Sahu A, Jiang J, Sliva D. Ganodermanontriol, a lanostanoid triterpene from Ganoderma lucidum, suppresses growth of colon cancer cells through ß-catenin signaling.

119: Nutr Cancer. 2010;62(5):630-40. doi: 10.1080/01635580903532390. Thyagarajan A1, Jedinak A, Nguyen H, Terry C, Baldridge LA, Jiang J, Sliva D. Triterpenes from Ganoderma Lucidum induce autophagy in colon cancer through the inhibition of p38 mitogen-activated kinase (p38 MAPK).

120: J Ethnopharmacol. 2010 Mar 2;128(1):71-8. doi: 10.1016/j.jep.2009.12.027. Epub 2009 Dec 29. Calviño E1, Manjón JL, Sancho P, Tejedor MC, Herráez A, Diez JC. Ganoderma lucidum induced apoptosis in NB4 human leukemia cells: involvement of Akt and Erk.

121: Biosci Biotechnol Biochem. 2009 Dec;73(12):2589-94. Epub 2009 Dec 7. Chang YH1, Yang JS, Yang JL, Wu CL, Chang SJ, Lu KW, Lin JJ, Hsia TC, Lin YT, Ho CC, Wood WG, Chung JG. Ganoderma lucidum extracts inhibited leukemia WEHI-3 cells in BALB/c mice and promoted an immune response in vivo.

122: Zhongguo Zhong Yao Za Zhi. 2006 Oct;31(19):1618-22. [Article in Chinese] Wang DH1, Weng XC. [Antitumor activity of extracts of Ganoderma lucidum and their protective effects on damaged HL-7702 cells induced by radiotherapy and chemotherapy].

123: Pharmacol Biochem Behav. 2014 Sep;124:451-7. doi: 10.1016/j.pbb.2014.07.015. Epub 2014 Aug 4. Yang SJ1, Yu HY1, Kang DY1, Ma ZQ1, Qu R2, Fu Q3, Ma SP4. Antidepressant-like effects of salidroside on olfactory bulbectomy-induced pro-inflammatory cytokine production and hyperactivity of HPA axis in rats.

124: Phytomedicine 2015 Mar 15;22(3):394-9. doi: 10.1016/j.phymed.2015.01.010. Epub 2015 Feb 23. Mao JJ1, Xie SX2, Zee J2, Soeller I3, Li QS3, Rockwell K4, Amsterdam JD5. Rhodiola rosea versus sertraline for major depressive disorder: A randomized placebo-controlled trial.

125: Holist Nurs Pract. 2014 May-Jun;28(3):217-21. doi: 10.1097/HNP.0000000000000030. Ross SM1. Rhodiola rosea (SHR-5), Part 2: A standardized extract of Rhodiola rosea is shown to be effective in the treatment of mild to moderate depression.

126: Life Sci. 2012 Sep 4;91(5-6):151-8. Epub 2012 Jul 4. Sun L, Isaak CK, Zhou Y, Petkau JC, O K, Liu Y, Siow YL. Salidroside and tyrosol from Rhodiola protect H9c2 cells from ischemia/reperfusion-induced apoptosis.

127: Inflammation. 2015 Aug;38(4):1589-98. doi: 10.1007/s10753-015-0134-0. Zhu L1, Wei T, Chang X, He H, Gao J, Wen Z, Yan T. Effects of Salidroside on Myocardial Injury In Vivo In Vitro via Regulation of Nox/NF-κB/AP1 Pathway.

128: PLoS One. 2014 Jul 3;9(7):e100126. doi: 10.1371/journal.pone.0100126. eCollection 2014. Chen X1, Deng A2, Zhou T3, Ding F4. Pretreatment with 2-(4-methoxyphenyl)ethyl-2-acetamido-2-deoxy-β-D-pyranoside attenuates cerebral ischemia/reperfusion-induced injury in vitro and in vivo.

129: Curr Clin Pharmacol. 2009 Sep;4(3):198-219. Epub 2009 Sep 1. Panossian A, Wikman G. Evidence-based efficacy of adaptogens in fatigue, and molecular mechanisms related to their stress-protective activity.

130: Holist Nurs Pract. 2014 Mar-Apr;28(2):149-54. doi: 10.1097/HNP.0000000000000014. Ross SM1. Rhodiola rosea (SHR-5), Part I: a proprietary root extract of Rhodiola rosea is found to be effective in the treatment of stress-related fatigue.

131: Planta Med. 2009 Feb;75(2):105-12. doi: 10.1055/s-0028-1088346. Epub 2008 Nov 18. Olsson EM1, von Schéele B, Panossian AG. A randomised, double-blind, placebo-controlled, parallel-group study of the standardised extract shr-5 of the roots of Rhodiola rosea in the treatment of subjects with stress-related fatigue.