Damiana Formula
1
Average rating:

| Read all reviews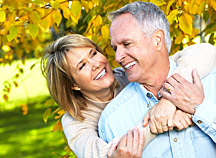 Satisfying Sex Life

Note: This formula is a combination of Damiana with other synergistic herbs, a formula that Dr. Foster designed to be even stronger and more supportive of the entire body's systems for an even better effect than just the straight damiana alone. The new formula is now ready to order!

"The Latin name for this plant is Turnera aphrodisiaca, a plant used for centuries for sexual debility.


Powerful aphrodisiac


Libido Booster


Promotes Healthy Sexual Function


Both men and women experience the effects of this powerful herb on the sexual system


Herbalists throughout the centuries have told us that damiana strengthens and tones the reproductive organs and the nervous system.


Make sure to follow the Foster Method Diet and use the Foster Method every 3 months to get to underlying root causes and maintain health for life.


It is very rare to find a conventionally trained medical doctor who has been using holistic healing methods for decades. This organically grown herb has been clinically proven in Cynthia Foster M.D.'s practice for over 20 yrs. Learn more about Dr. Foster


I like damiana and the other herbs in this formula because they have a powerful effect, but are much safer to use than Yohimbe


Valued at $34.95."
Learn more:
Building and Maintaining Healthy Testosterone
Download the Mandatory instruction sheet for all products
Why Dr. Cynthia Foster, M.D. is Different and How She Can Help You
What is the Foster Method and Why Everyone Should Do It
Our Product Quality
Will Herbs Interact With My Medications?
Ingredients:
Organically grown Damiana leaf, Maca root, Horny Goat Weed, Siberian Ginseng, Muira Puama in a base of certified organic pharmaceutical grade alcohol. Herb strength ratio - 1:1. Steeped for at least 2 weeks and up to 2 months with vibrational remedies added. Learn more








Size: 2 oz. concentrate. How long it lasts depends on dose which varies according to the individual. You need to find the right dose that works with your body. At the dose of 1 dropper 3 times per day, the formula should last around 6 weeks.
Cautions:
Although damiana does not contain caffeine, it can stimulate the nervous system. People with seizures or epilepsy should not take nervous system stimulants.


Use with caution if you are currently taking doctor-prescribed hormone replacement therapy (Premarin®, Premphase®, etc.). As both have hormonal effects, combining them together could have too strong of an effect. Just a reminder that the doctor-prescribed hormone replacement therapy is known to cause cancer while herbs are safe. Take herbs instead!
*These statements have not been evaluated by the FDA. This is an herbal supplement. According to the FDA, herbal supplements are not intended to diagnose, treat, cure, or prevent any disease.



Damiana Formula
1
Average rating:

|
Read all reviews
Featured positive reviews:
Damiana Formula

Damiana Formula
10/13/2022
this stuff is amazing highly recommend for quality Time :)