Write a review | No reviews for this product.
Teeth are so important and are connected to every organ in the body through meridians. Root canals can affect the corresponding organ, so it's important to take care of our teeth, floss, and brush/stimulate our gums, as well as getting the right nutrition.

This formula contains calcium-rich herbs, astringent herbs (pulls tissues tight and stops bleeding), antiseptic herbs, aromatic herbs, and thermogenic herbs. Make sure to follow the Foster Method Diet and use the Foster Method every 3 months to get to underlying root causes and maintain health for life. It is very rare to find a conventionally trained medical doctor who has been using holistic healing methods for decades. These organic and wildcrafted herbs have been clinically proven in Cynthia Foster M.D.'s practice for over 20 yrs. Learn more about Dr. Foster The herbs help to do the following: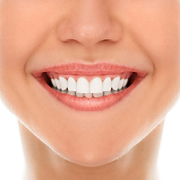 Protect Tooth and Gum
Health With Herbs
Disinfect the entire mouth and throat area


Kill harmful tooth bacteria


Freshen the breath


Increase circulation to the gums


Tighten loose gums


Use four different ways:
In an oral irrigating device
On a toothbrush - just a drop or two does it
Diluted in water and swish in mouth for at least 2 minutes as a mouthwash
Use as a gargle for sore throat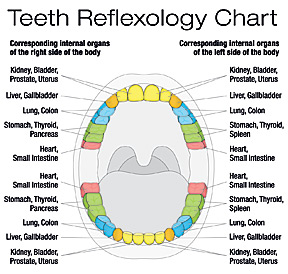 Teeth Corresponding to Various Organs
Learn more:
Why Dr. Cynthia Foster M.D. is Different and How She Can Help You
What is the Foster Method and Why Everyone Should Do It
Download the Mandatory instruction sheet for all products
Details On Our Strict Product Quality
Will Herbs Interact With My Medications?
Ingredients:
Organically grown/ Wildharvested White oak bark and gall (the gall is the most powerful herbal astringent available), echinacea leaf and seed, therapeutic grade tea tree oil and other synergistic herbs in a base of certified organic pharmaceutical grade alcohol. Herb strength ratio - 1:1. Steeped for at least 2 weeks and up to 2 months with vibrational remedies added. Learn more







Size: 1 oz. concentrate
Cautions/ Drug Interactions: None


*These statements have not been evaluated by the FDA. This is an herbal supplement. According to the FDA, herbal supplements are not intended to diagnose, treat, cure, or prevent any disease.