Write a review | No reviews for this product.
Temporarily out of stock. We'll have more soon!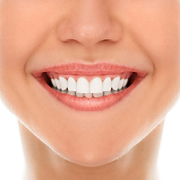 Show Off Your Smile!

Your teeth are only as healthy as your gums!


Made with Food Grade Hydrogen Peroxide and Organic Essential oils


Use as a rinse or gargle


Helps to whiten teeth


Helps reduce tooth sensitivity
Helps heal canker sores
Eliminates bad breath/ morning breath


Reduces tartar buildup


Helps promote gum health


Disinfects entire mouth


No sodium lauryl sulfate, heavy metals, alcohol, or glycerine. Just pure goodness.


Make sure to follow the Foster Method Diet and use the Foster Method every 3 months to get to underlying root causes and maintain health for life.



Learn more:
More about Brushing Rinse
Brushing Rinse Mentioned in Newsletter
Why Dr. Cynthia Foster M.D. is Different and How She Can Help You
What is the Foster Method and Why Everyone Should Do It
Details On Our Strict Product Quality
Will Herbs Interact With My Medications?
Ingredients:
1% Food Grade Hydrogen Peroxide, Purified water, organic aloe gel, organic essential oils: Peppermint, clove, rosemary, eucalyptus, cinnamon, lemon







Size: 16 oz. liquid
Cautions/ Drug Interactions: Safe when used as directed. Gargle only - do not swallow. Children should be supervised when using
*These statements have not been evaluated by the FDA. This is an herbal supplement. According to the FDA, herbal supplements are not intended to diagnose, treat, cure, or prevent any disease.