Working With Your Medical Doctor To Heal Naturally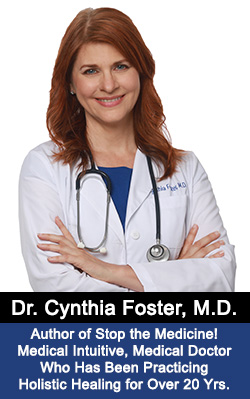 It is difficult to talk about what to do to heal oneself when so many are already taking synthetic medications and under the care of medical doctors. So many people try natural remedies only to be discouraged by their medical doctors who don't know anything about herbal remedies or how they work. While some may choose to abandon medicine entirely, others are not able to discontinue their medications until they have been on a natural healing regimen for a while. They must continue their medical care at least until it is safe to discontinue their medications altogether. Below are some helpful hints to encourage healing while in the midst of the medical community. (It is possible.)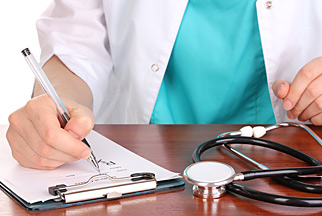 Many prescription medications cannot be stopped suddenly. Rather they should be tapered gradually.
In selecting a medical doctor for the first time, keep in mind that young doctors just out of training are more open and more likely to have taken at least one elective course on alternative medicine. Many people live in a very small town and have a family practitioner there who practices the old fashioned way - as little drugs as possible. If he or she is open to your experimenting with natural remedies, consider yourself very lucky indeed! If not, read on.
Tell your doctor that you are aware that there are quacks out there, but that you are not interested in trying every single fly-by-night natural remedy that comes your way. You are going to research the matter thoroughly. Appeal to your doctor's scientific mind.
Tell your doctor that you would be glad to provide him with scientific references and then take the initiative (it's called taking responsibility) and provide them to him. Do your research and find articles or research studies proving that a particular therapy is helpful for your condition.
Let him know what's in it for him or her: for example, "If I improve my diabetes, I will have less complications, and I will become a much easier and less complicated case to handle. If I improve, I'll be much less likely to ever sue. If I don't, I take full responsibility and won't hold it against you." (Most doctors' biggest fear is getting sued.) Be true to your word, and DON'T SUE YOUR DOCTOR.
Explain that you are learning to take responsibility for your illness or condition, and that you are not interested in blaming him if you try a natural remedy and it doesn't work - or even if it makes you worse. Tell him or her you are taking that responsibility, and you would like him to please monitor your progress.
Remind him that 40% of all Americans have received alternative medical care in 1997 and that the rate will continue to increase. It is not likely that this rate will decrease. In fact, it has already increased and continues to do so. Alternative medicine is not going away. Encourage him to attend any sort of conferences or classes on the subject.
It doesn't have to turn into a shouting match. If a doctor is not interested in helping you, just tell him or her calmly that you'll be glad to go somewhere else and even pay out-of-pocket. No one needs to be right. This is not a contest over who is right and who is wrong. Just go. Who cares who's right and who's wrong? What's right for you? Be happy when you've found the right doctor. If you hadn't gone to the wrong ones, you never would have found the right one.
Doctors mostly are trying to help. Acknowledge them for this. Everyone wants to be appreciated. Show your appreciation. Let them live up to your high standards. Praise the small details and anything considerate he or she does for you. Remember, they don't call it a doctor-patient relationship for nothing. Treat it as a relationship that is important to you. If you are warm and appreciative, your doctor will want to help you more. We can catch many more flies with honey that we can with vinegar.
Sometimes doctors can be curt and abrupt. Do not make the assumption that it is because he or she doesn't care. Make the assumption that it is because of managed care, the system, and the bureaucracy that forces him or her to have to see so many patients in order to avoid bankruptcy. Big money is rarely made the way it used to be in medicine. A doctor can always sell the practice and go into another profession. Assume that if he or she hasn't, he or she is still interested in doctoring, even though there is less money in it nowadays.
The worst thing that can happen is if you do not try to get along with your doctor and he or she is providing you with a service that is saving your life - for example - dialysis. Most people, even though they are on a powerful natural healing program, cannot get off of these services immediately, so having this conflict with your doctor is not going to help. You may be able to eliminate these services slowly as you are healing with natural methods. Before then, remember that we are all human (including your doctor!) and we are just trying to do the best we can with the training we've been given.
If all else fails, and you live in a remote region where you have no other choices but a narrow-minded doctor, then some people have successfully hidden their natural healing methods. When their doctor asks for the prescription bottle, I've known people who have emptied out the medication in the trash just before the visit. They have told me, "The doctor asked if I was taking my medication, and I said 'Yes' because I had just 'taken' my medication to the trash can." When the doctor asks, "What are you doing that you are healing so well?" they have said, "I prayed and God sent me a miracle." When asked to undergo an invasive procedure that they felt was too risky, they said something like, "I prayed, and God appeared to me and told me not to have it done." Sometimes I have known patients who told their doctors that they were already under the care of another doctor for that particular condition about which they were being questioned. These people were willing to accept responsibility for everything that happened as a result of trying natural therapies.
It depends on you. Are you willing to do what's necessary to survive?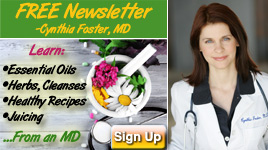 ---
"The Race Is Not Always To The Swift,
But To Those Who Keep On Running."
-Anonymous
---